Vacuum Relief Valve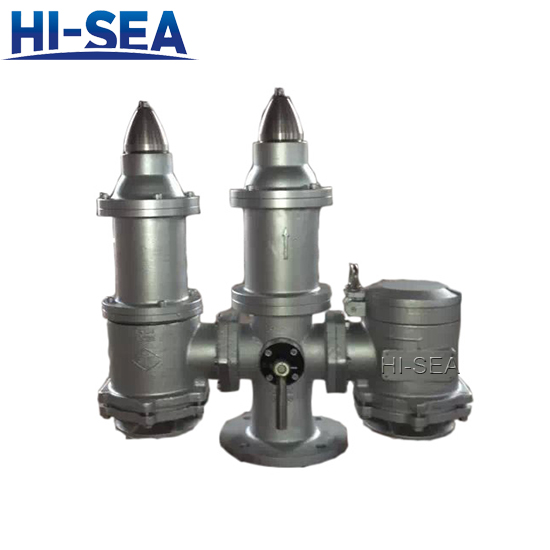 Vacuum Relief Valve
1. Application
The vacuum relief valve generally used in the relief system of the oil ship and chemical ship according to the current regulations:IMO and IBC. The purpose of the high velocity valve is to provide automatic control of pressure differentials during liquid cargo ship loading, voyage, ballasting and de-ballasting without any manual operation, also, it provides auto-protection against fire and explosions on desk.
2. Material
valve body: stainless steel
valve seat: stainless steel 0Cr18Ni9 SUS304

flame screen: stainless steel 00Cr17Ni14Mo2 SUS316L

Your special material requirement can be met, such as cast steel, stainless steel 304, stainless steel 316L etc.
3. Nominal Size & Pressure
diameter: DN50—DN250
pressure: (1) oil tanker: -3.5Kpa to 14Kpa (2) chemical tanker: -3.5Kpa to 20Kpa.
4. Features
(1). Full lifting and high flow capacity.
(2). No peak pressure over opening pressure.
(3). High quality.
5. Specification(mm)
| | | | | | | | |
| --- | --- | --- | --- | --- | --- | --- | --- |
| Serial No. | DN | D2 | D1 | D | L | H | Flange Hole |
| 1 | 50 | 90 | 110 | 140 | 255 | 485 | 4xφ14 |
| 2 | 65 | 110 | 130 | 160 | 255 | 485 | 4xφ14 |
| 3 | 80 | 128 | 150 | 190 | 285 | 535 | 4xφ18 |
| 4 | 100 | 148 | 170 | 210 | 285 | 565 | 4xφ18 |
| 5 | 125 | 178 | 200 | 240 | 380 | 665 | 8xφ18 |
| 6 | 150 | 202 | 225 | 265 | 385 | 710 | 8xφ18 |
| 7 | 200 | 268 | 295 | 340 | 455 | 850 | 8xφ18 |
| 8 | 250 | 320 | 350 | 395 | 460 | 860 | 12xφ22 |
6. IACS Certificate: CCS, ABS, BV, LR, RINA

7. The product of Vacuum Relief Valve in the factory: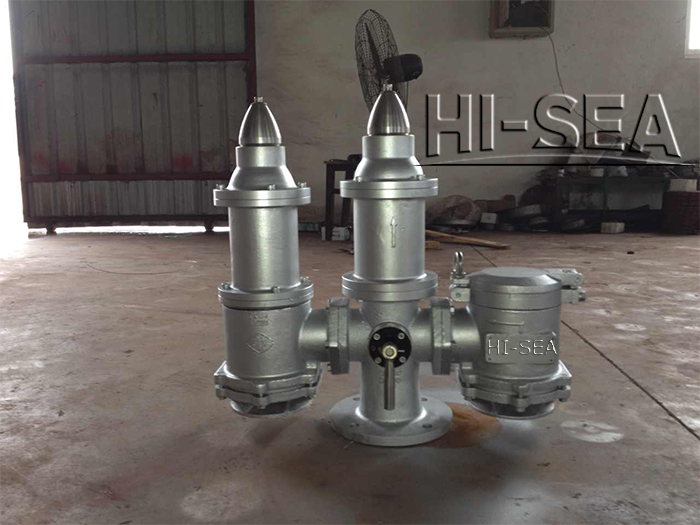 Contact with us now