Steel Wire Reinforced High Pressure Hose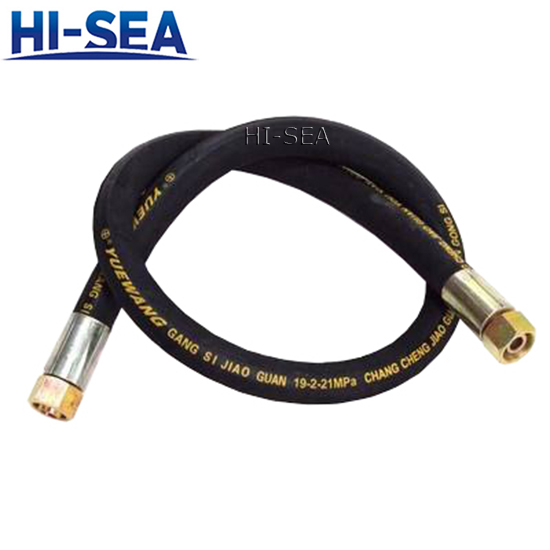 Steel Wire Reinforced High Pressure Hose
1. Steel Wire Reinforced High Pressure Hose Description
Steel wire reinforced high pressure hose has higher working pressure performance, so it is perfectly suitable for extremely high pressure working conditions. It has excellent performance in delivering petroleum-based hydraulic fluids in the working temperature of -40 °C to +100 °C. It is composed of three parts: tube, reinforcement and cover.
The tube is made from black oil resistant synthetic rubber, making the hose work well in conveying oils. The reinforcement is made from four layers of high tensile and high strength spiraled steel wire, which is specially designed for rubber hose. Therefore, the hose is resistant to high pressure, and it has outstanding performance in high pressure working conditions. The cover is made from black oil, corrosion, abrasion, weather and ozone resistant synthetic rubber and the appearance is cloth impression rubber.
2. Advantages of Steel Wire Reinforced High Pressure Hose
(1) It has h
igher wear resistance and extremely low expansion coefficient.
(2) The hose is made of special synthetic rubber and has excellent oil resistance, heat resistance and aging resistance.
(3) The pipe body is tightly combined, with soft use and small deformation under pressure.
(4) The rubber hose has excellent flexural winding resistance and fatigue resistance.
(5) The hose bearing pressure is high and the pulse performance is superior.
3. Steel Wire Reinforced High Pressure Hose Technical Parameters
The technical parameter is optional, we can accommodate your requirements, please don't hesitate to contact us!
Hose

code

Working

pressure

Proof

pressure

Min burst

pressure

Min bending

radius

Weight

MPa

Psi

MPa

Psi

MPa

Psi

mm

Kg/m

EN8564SH-01

42

6090

87

12180

168

24360

280

1.70

EN8564SH-02

38

5510

76

11020

152

22040

340

2.50

EN8564SH-03

32.5

4710

65

9425

130

18850

640

3.00

EN8564SH-04

29

4205

58

8410

116

16820

560

3.60

EN8564SH-05

25

3625

50

7250

100

14500

700

5.00
4. Workshop of Steel Wire Reinforced High Pressure Hose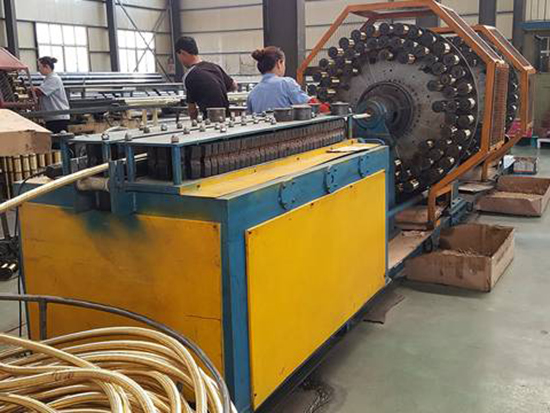 Contact with us now