Stainless Steel Chain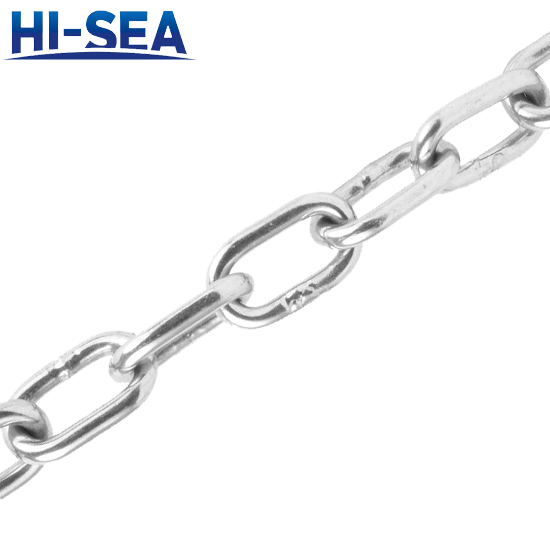 Stainless Steel Chain
1. Product Description
Our stainless steel chain is a sort of welded steel link chain. The chain is manufactured in accordance with requirements of DIN, JIS, NACM, ASTM, BS, GB, KS... The regular chain materials include stainless steel 304, 304L, 316 and 316L, with diameters from 2mm to a maximum of 22mm. We are able to customize stainless steel chains as your request.
The stainless steel chain performs outstanding in many areas like in pharmaceutical and chemical industries under extreme temperatures. It features high corrosion resistance, anti-acid, anti-alkali, good abrasion resistance and durability.
Information export are here for you with customized package suggestions for various orders. Please feel free to contact us and get instant quote today!
2. Features of Stainless Steel Chain
• Regular material: stainless steel 304, 304L, 316, 316L
• Regular material diameter: 2-22mm
• Standard: DIN, JIS, NACM, ASTM, BS, GB, KS
• Application: agriculture industry, load safeguard or lifting depending on chain standards
• Packing: drums, bags, reels, hanks or as your request
3. Partial specfications of Stainless Steel Chain
JIS Standard Stainless Steel Chain

Material: 304, 304L, 316, 316L

Diameter Range: 1.5 mm ~ 28 mm

NACM Standard Stainless Steel Chain

Material: 304, 304L, 316, 316L

Diameter Range: 4 mm ~ 26 mm
4. Photo of Stainless Steel Chain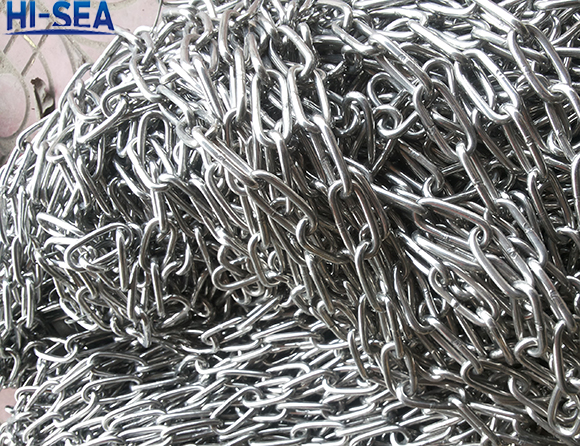 Contact with us now