Spring Towing Hook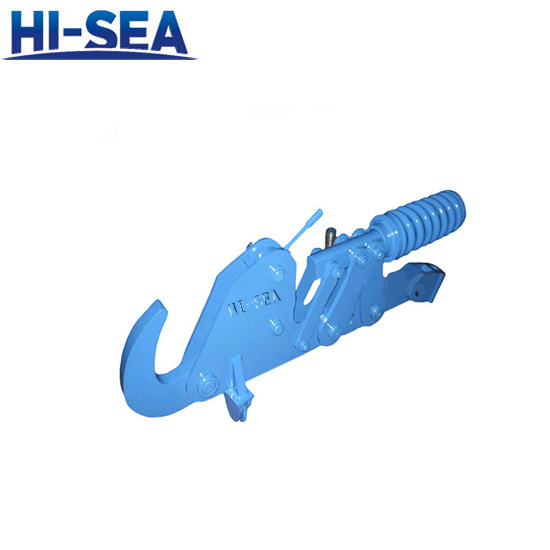 Spring Towing Hook
Application: Spring towing hook is one type of marine towing hooks that are used for towing or releasing the mooring line. Marine towing hook is easy to operate and release the mooring line in a short time. It is more effective than marine bollards, which reduces the labor intensity and improve the labor efficiency, safety and liability. To meet customer's different requirements, spring towing hooks have different types and sizes. We supply pneumatic release spring towing hook, manual release spring towing hook, springless towing hook and other customized towing hooks according to your requirements. For more information, please do not hesitate to contact us.
Specification
1. Type: Spring Type
2. Control System: Pneumatic Release, Manual Release
3. Usage: Mooring or Towing
4. SWL: 15 to 100t
5. Color: Red, Black, Grey etc.
6. Smooth Surface without Sharp Corners, Cracks
7. Lubricated on the Friction Surface
8. High Quality, Competitive Price, Excellent Service
9. Certificate: ABS, CCS, BV, DNV·LR, NK etc.
10. Customized according to Customer's Requirements.
Drawing of Spring Towing Hook :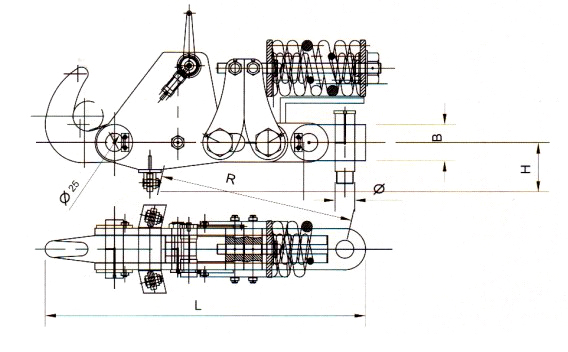 | | | | | | |
| --- | --- | --- | --- | --- | --- |
| SWL (t) | H (mm) | L (mm) | B (mm) | Ф (mm) | R (mm) |
| 15 | 240 | 1380 | 134 | 85 | 880 |
| 20 | 255 | 1520 | 144 | 85 | 920 |
| 30 | 265 | 1680 | 152 | 95 | 940 |
| 40 | 280 | 1860 | 200 | 105 | 1050 |
| 50 | 285 | 1920 | 204 | 110 | 1100 |
| 60 | 290 | 1960 | 204 | 110 | 1150 |
| 80 | 340 | 2100 | 210 | 130 | 1310 |
| 100 | 380 | 2300 | 220 | 150 | 1430 |
Marine towing hook in factory: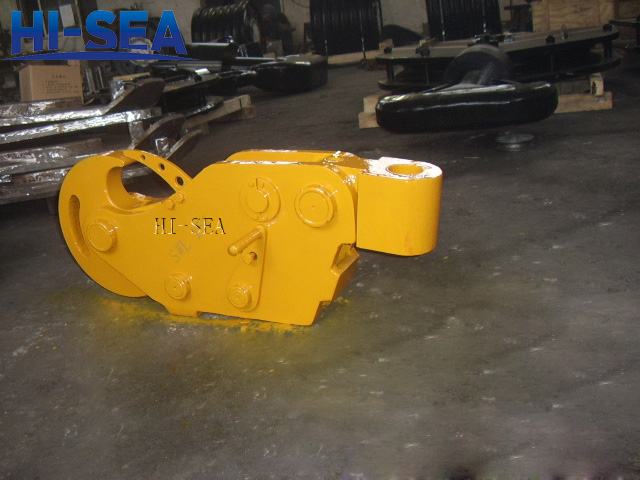 IACS Certificates:

Contact with us now