MARINE & OFFSHORE EQUIPMENT
INDUSTRY EQUIPMENT
STOCK LIST
Shuttle Racking System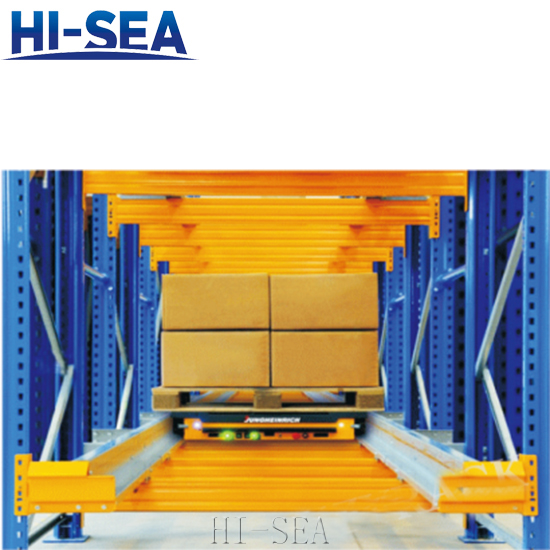 Shuttle Racking System
Introduction
Shuttle racking system offers a new idea to operation and space storage of pallet movement. The new storage system utilizes space more fully and flexible by better operation way than traditional one. The warehouse system includes some shuttles,some pallet racks and the pallet control system of entering, Moving and storing. Storage usage can reach more than 80.
Working Principle
Loading: with the radio controller order, the pallet runner transports the pallet into the tunnel of racking system from the home position, then return to the next pallet.
Picking: With the radio controller order, pallet runner carries pallets out of deep tunnel to home position for forklift to pike
Transferring: the pallet runner can be transferred to other tunnels by forklift. The quantity of pallet runners depends on the depth of tunnels, quantity of goods, throughput, load and frequency,etc.
Related products for "Shuttle Racking System"
Contact with us now