Salvage Airbag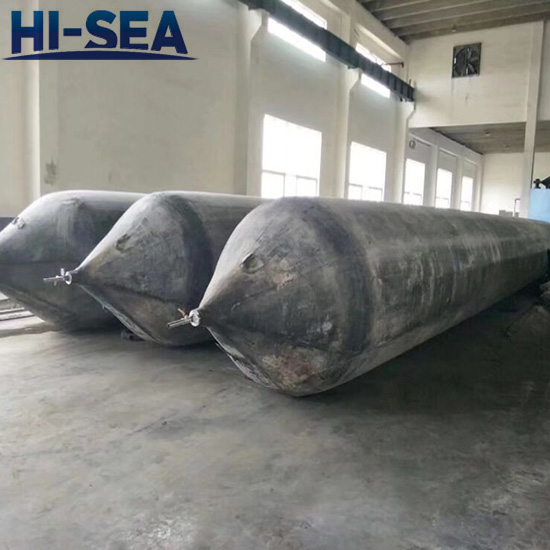 Salvage Airbag
Overview
Marine Salvage Airbag have some similar structures with ship launching airbags. Yet some feature designs make salvage airbag being more stiff and lightweight.
Marine Salvage Airbag is the toughest air lifting bag. It can be used to shipwreck salvaging, the floating bridge and dock construction rescuing. Also, it can act as salvage pontoon for the docks and other floating structures. Under severe environment, the marine salvage airbags plays an important role.
The marine salvage airbag consists of outer rubber layer, multi-layer heavy duty synthetic tire core layer and inner rubber layer. Fixed by vulcanization. It has a cylindrical roller bag and two conical heads and ports.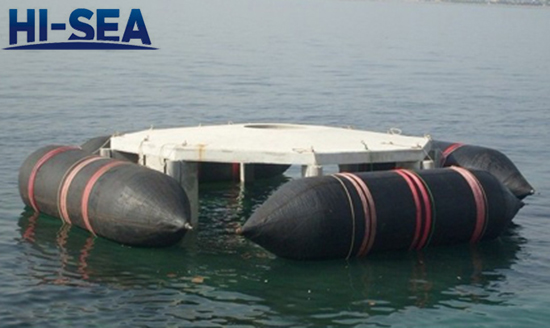 Advantages of Marine Salvage Airbag
. Not easy to be affected to wind and wave.
. Easy to transport and store while the airbags are deflated.
. Super-high tensile strength
. Excellent resistance against abrasion and scratch.
. Low maintenance.
. High flexibility and cost effectiveness.
Structure of Salvage Airbag

Specifications
Effective Length (m)
Marine Salvage Airbags Buoyancy (tons)
D=1m
D=1.2m
D=1.5m
D=1.8m
D=2m
5
3.93
5.65
8.84
12.72
15.71
6
4.71
6.79
10.6
15.27
18.85
7
5.5
7.92
12.37
17.81
21.99
8
6.28
9.05
14.14
20.36
25.13
9
7.07
10.18
15.9
22.9
28.27
10
7.85
11.31
17.67
25.45
31.42
11
8.64
12.44
19.44
27.99
34.56
12
9.42
13.57
21.21
30.54
37.7
13
10.21
14.7
22.97
33.08
40.84
14
11
15.83
24.74
35.63
43.98
15
11.78
16.96
26.51
38.17
47.12
16
12.57
18.1
28.27
40.72
50.27
17
13.35
19.23
30.04
43.26
53.41
18
14.14
20.36
31.81
45.8
56.55
Commonly Applications
. Temporary transportation device
. Shipwreck salvaging
. Floating bridges
. Dock construction
Pictures of Salvage Airbag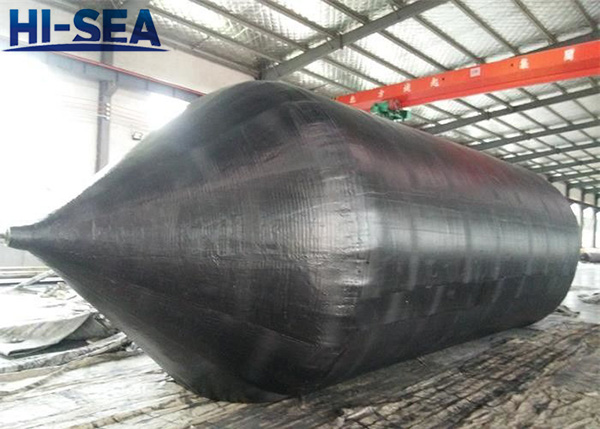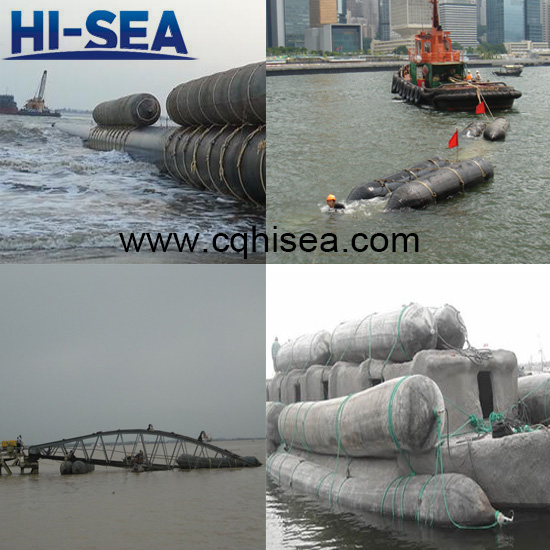 Certificate

Contact with us now