Marine Airbag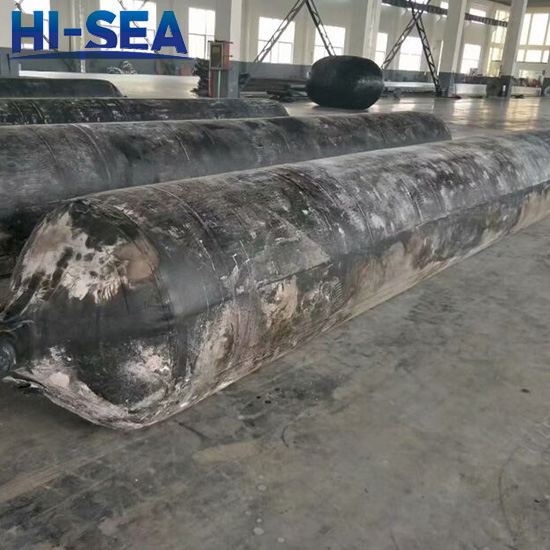 Marine Airbag
Overview
Marine Airbags as known as an innovative product with independent intellectual property. The composition of the marine airbag consists of the capsule body, the capsule head and the end of iron part.
It's widely used in vessel or ship launching and landing, the caisson moving, the heavy abject lifting, salvaging and other areas.
The key features of these marine airbag are flexible operation, safe and efficient, saving labor, the applications are not influence by the space restrictions and no need for the large scale mechanical equipment.
We can support the marine airbag according to different conditions and drawings with users' requirements.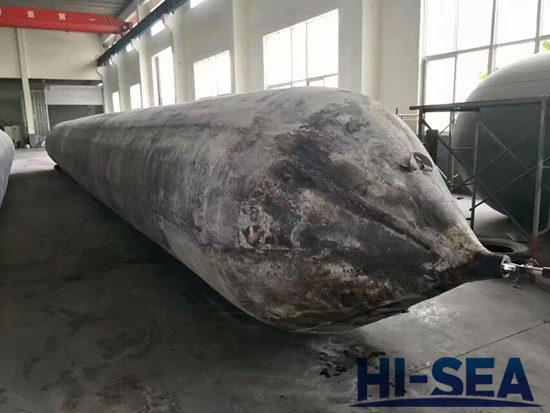 Characteristics of Marine Airbag
. High strength
. Robust wear resistance and anti-aging
. Safe, efficient and reliability
. Environment friendly
. Saving the investment of ship yard construction
Structure of Marine Airbag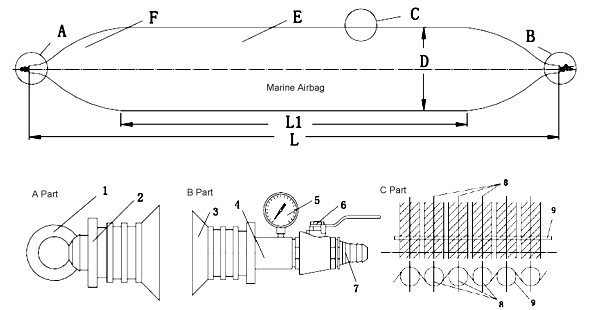 Specifications
Diameter

Layer

Work pressure

Diameter

Layer

Work pressure

D=0.8M

3

0.13 Mpa

D=1.5M

3

0.07 Mpa

4

0.17 Mpa

4

0.09 Mpa

5

0.21 Mpa

5

0.11 Mpa

6

0.25 Mpa

6

0.13 Mpa

7

0.30 Mpa

7

0.15 Mpa

8

0.33 Mpa

8

0.18 Mpa

D=1.0M

3

0.10 Mpa

D=1.8M

3

0.06 Mpa

4

0.13 Mpa

4

0.08 Mpa

5

0.17 Mpa

5

0.09 Mpa

6

0.20 Mpa

6

0.11 Mpa

7

0.25 Mpa

7

0.13 Mpa

8

0.28 Mpa

8

0.15 Mpa

D=1.2M

3

0.09 Mpa

D=2.0M

3

0.05 Mpa

4

0.11 Mpa

4

0.07 Mpa

5

0.14 Mpa

5

0.08 Mpa

6

0.17 Mpa

6

0.10 Mpa

7

0.20 Mpa

7

0.12 Mpa

8

0.23 Mpa

8

0.14 Mpa
Pictures of Marine Airbag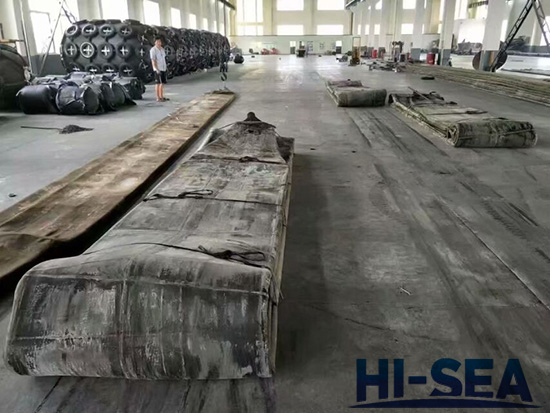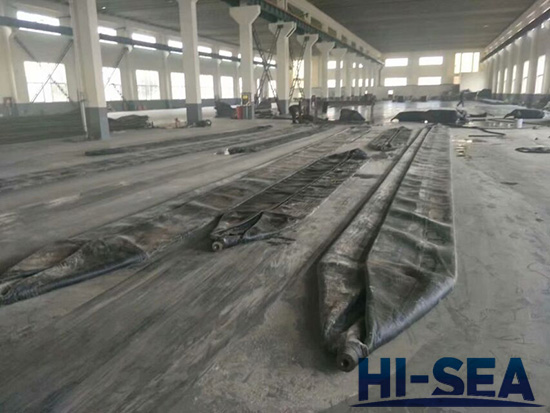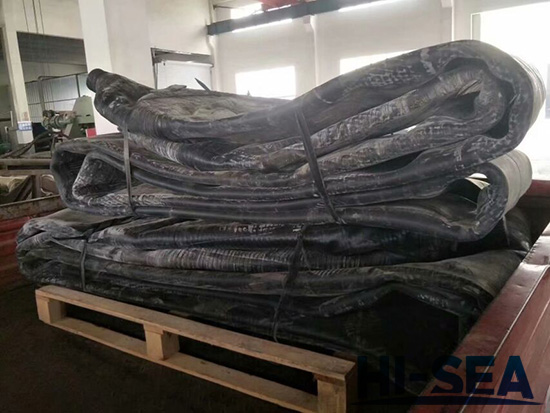 Contact with us now