MARINE & OFFSHORE EQUIPMENT
INDUSTRY EQUIPMENT
STOCK LIST
Pressure Water Tank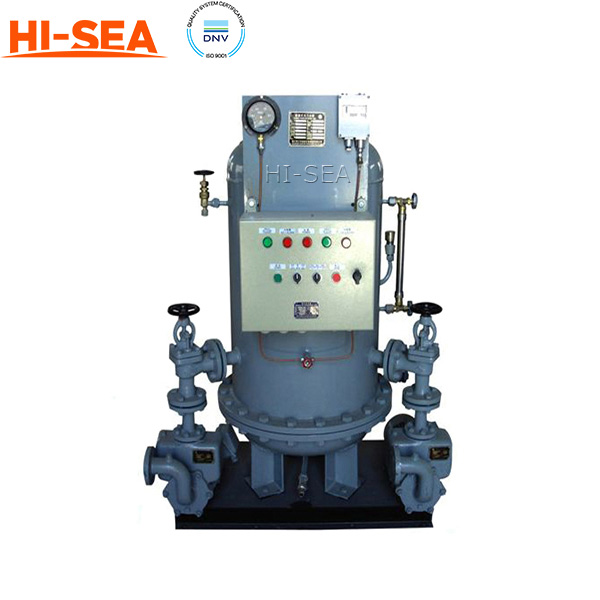 Pressure Water Tank
1. Pressure Water Tank Breif Description
High quality pressure water tank (Hydrophore tank), and Combination pressure water tank supply.
The quality have approved by IMO. The CCS, ABS, BV, EC, GL etc. certificates for you choose.
The material usually be carbon steel or stainless steel.
We are also navy supplier.
2. Combination Pressure Water Tank
A combination pressure water tank is used in tall buildings and marine environments to pump, store and supply fresh or grey water. Such a system will consist of one or more chambers with valves, sensors and pipework.
Often under pressure and in combination with a calorifier, hydrophore chambers can provide hot or cold fresh or sea water to a ship in a controlled manner, and provide additional regulatory measures, such as temperature and pressure control.
Model

ZYG-

0.12

0.2

0.3

0.5

1.0

1.5

2.0

Volume(m3)

0.12

0.2

0.3

0.5

1.0

1.5

2.0

Working pressure(MPa)

0.4

Design pressure (MPa)

0.44

Test pressure (MPa)

0.66

Take-off pressure of safety valve(MPa)

0.42

Working temperature(℃)

0~45

Design temperature(℃)

50

Water pump

Model

1.5CWX-1.5/1.5A

1.5CWX-2/2A

1.5CWX-3/3A

Flow rate(m3/h)

3

6.5

10

Pumping head (m)

40

40

40

Power(kW)

2.2

3

4
3.
Pressure Water Tank
The Pressure Water Tank is appropriate for the water supply system (fresh water, seawater) on board.
Also, it is an instrument for obtaining samples of water (as in a river, lake, or ocean) from any desired depth.


4. Quantity be approved by IMO, all kinds class certificate can be supply.

Related products for "Pressure Water Tank"
Contact with us now