MARINE & OFFSHORE EQUIPMENT
INDUSTRY EQUIPMENT
STOCK LIST
Pneumatic Type Fire Damper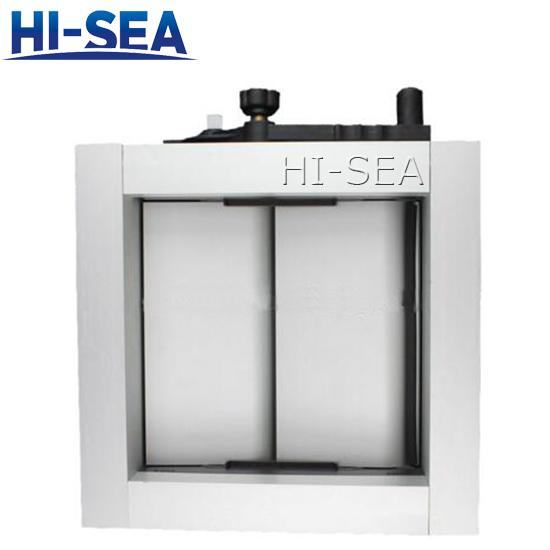 Pneumatic Type Fire Damper
1. Features
The fire damper should normal open on getting compressed air&electric power, and should be close on loss of compressed air or electric power. Pneumatic operating pressure is 0.5-0.8MPa;
If the temperature of air in damper duct exceeds 70±3℃, the fusible link if fire damper will be broken and the change valve will cut off the compressed air source to close the fire damper;
On/off status of control electric source for solenoid change valve should be controlled locally or remotely, thus open/close the fire damper;
Manual change valve can be controlled by handle dragline, and the fire damper can close locally or remotely;
on/off signal output when the fire damper is on/off.
2. Types & parameter
Rectangular single-blade manual fire damper
| | | | |
| --- | --- | --- | --- |
| Type | axd | L | Flange size |
| CFH-S axd | 100×100~500×700 | ≥250 | According to GB1561-79 |
Circular single-blade manual fire damper
| | | | |
| --- | --- | --- | --- |
| Type | axd | L | Flange size |
| CFH-S φD | 100~500 | ≥250 | According to GB1561-79 |
Rectangular multi-blades manual fire damper
| | | | |
| --- | --- | --- | --- |
| Type | axd | L | Flange size |
| CFHD-S axd | 300×400~1600×2000 | ≥250 | According to GB1561-79 |
Circular multi-blades manual fire damper
| | | | |
| --- | --- | --- | --- |
| Type | axd | L | Flange size |
| CFHD-S φD | 300~1800 | ≥300 | According to GB1561-79 |
Note: Flange size of all fire damper could be fabricatede according to user's requiremnet.
3. Supply scope
1) electrical control box 1 set
2) junction box 1 set
3) pneumatic actuator system 1 set
4) The material of cylinder should be aluminum alloy or stainless steel according to user's requirement.
4. Outline drawing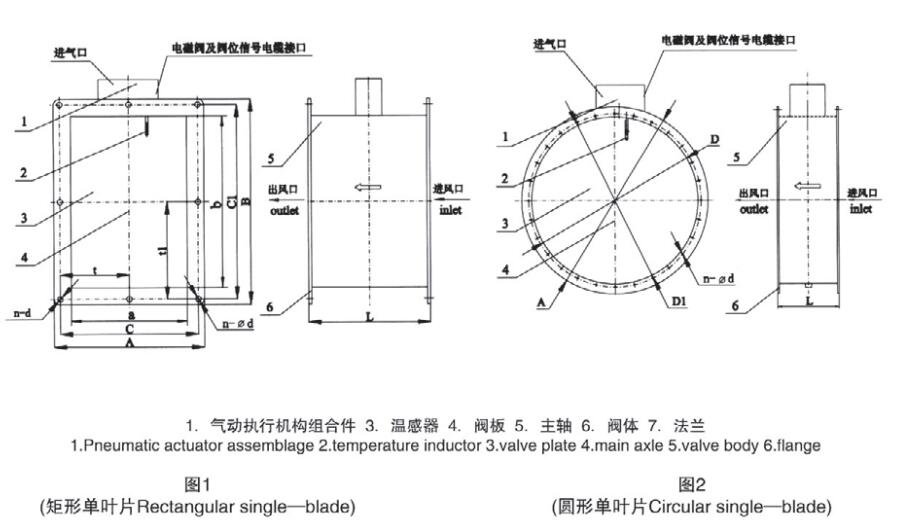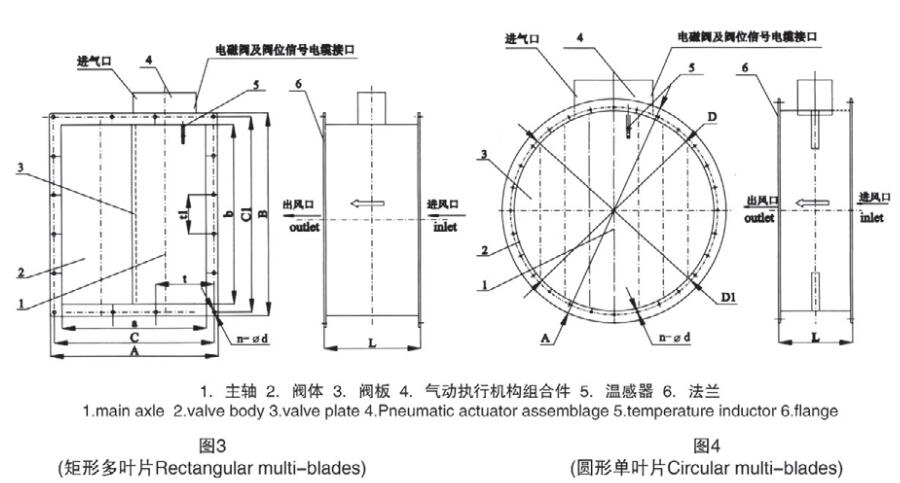 5. IACS Certificate: CE, DNV▪GL, KR, LR, CCS, ABS, BV


Related products for "Pneumatic Type Fire Damper"
Contact with us now