Pneumatic Release Spring Towing Hook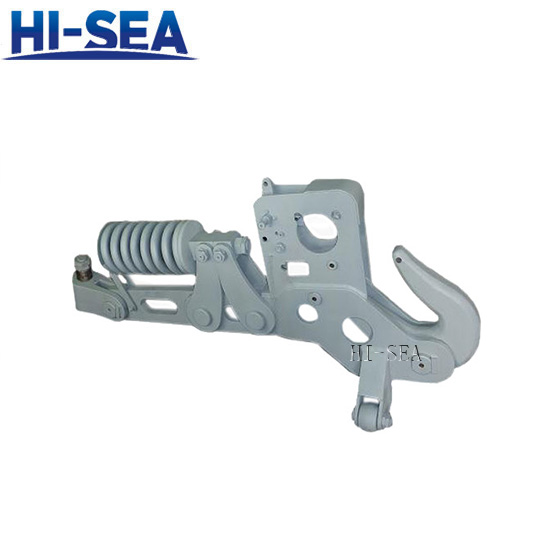 Pneumatic Release Spring Towing Hook
Application: Pneumatic spring towing hook, namely, is one type of marine towing hook which is controlled by pneumatic release mechanism and has a spring. This type of towing hook makes the ships be towed safely even under severe working conditions and allows the towing line to be released whether slack or under full safe working load. The towing hooks have a quick release mechanism that facilitates the instantaneous disengagement of the towing line to ensure the safety of the tug and personnel. The pneumatic release spring towing hook is released through remote control system from the wheel house by pulling the release wire or by pushing a button. We supply all kinds of marine towing hooks. For more detail information, please feel free to contact us.
Specification
1. Usage:mooring & towing
2. Standard: CB*3064-79
3. Type: Spring Type
4. Operation System: Pneumatic Control
5. SWL: 200KN to 600KN
6. Material: Steel (most parts)
7. Smooth Surface without Burrs, Cracks, Blackspot or Any Other Defects;
8. Pass the Strength Test and Painted by Anti-rust Paint on the Surface
9. Certificate: CCS,BV,ABS,LR,NK etc.
10. Customized Products for Customer's Needs
Available Type of Marine Towing Hooks:
1. Spring Towing Hook
2. Disc Towing Hook
3. Quick Release Hook
4. Pelican Hook
5. Marine Harbour Towing Hook
6. Manual Release Spring Towing Hook
7. Manual Release Spring-less Towing Hook
8. Pneumatic Release Disc Towing Hook
9. Hydraulic Release Disc Towing Hook
10. Hydraulic Release Harbour Towing Hook
11. Single Quick Release Mooring Hook
12. Double Quick Release Mooring Hook
13. Triple Quick Release Mooring Hook
14. Quadruple Quick Release Mooring Hook
Drawing of Pneumatic Release Spring Towing Hook: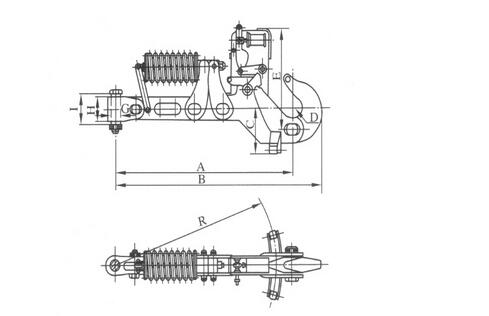 SWL (KN)

Dimensions (mm)

Weight (kg)

Link Dimensions (mm)

Roller Radius of Action (mm)

Air Cylinder Pressure (Mpa)

A

B

C

D

E

G

H

I

200

1830

1630

340

R50

614

342

70

150

210

1400~1475

0.6~0.8

300

2015

1780

384

R70

805

595

85

170

240

1690~1805

400

1935

1655

404

R75

830

697

90

190

260

1490~1590

600

2270

1906

485

R90

940

1234

110

240

340

1740~1845
Marine towing hook in factory: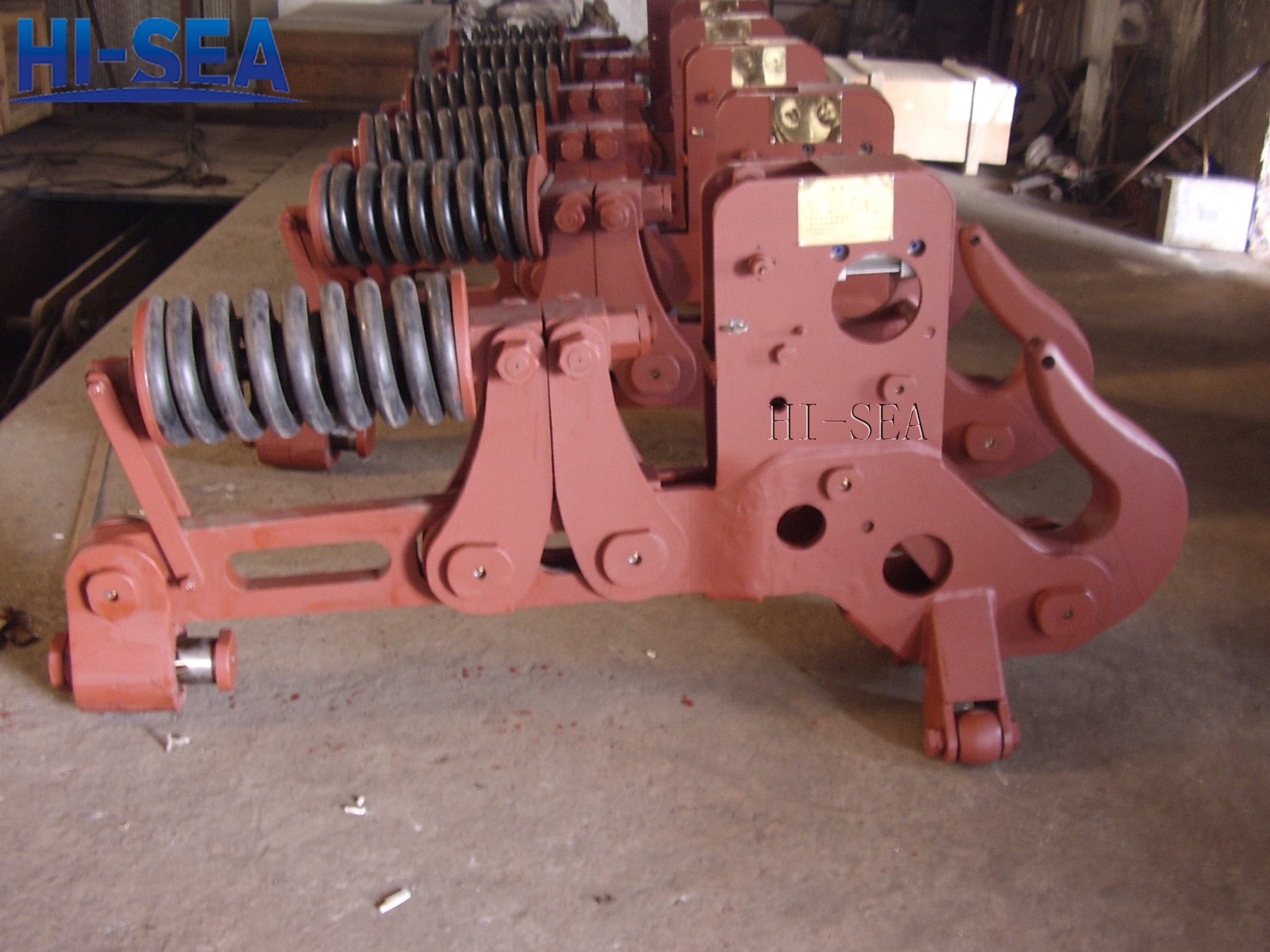 Contact with us now