MARINE & OFFSHORE EQUIPMENT
INDUSTRY EQUIPMENT
STOCK LIST
Plastic Water-Permeable Blind Drain Ditch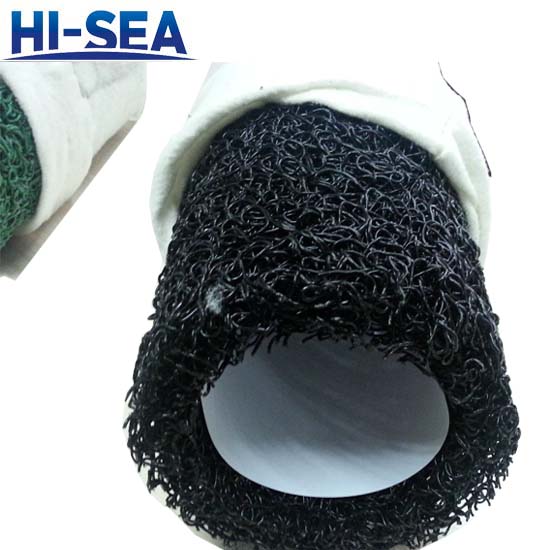 Plastic Water-Permeable Blind Drain Ditch
Specifications and Parameters Indicators
Model

Rectangle Cross Section Series

Round Cross Section Series

MF0730

MF1435

MF1550

MF1235

MY60

MY80

MY100

MY150

MY200

Outer Size

Width×Thickness(≥mm)

70*30

140*35

150*50

120*35

φ60

φ80

φ100

φ150

φ200

Hollow Size

Width×Thickness(≥mm)

40*10

40*10*2

40*20*2

40*10*2

φ25

φ45

φ55

φ80

φ120

Weight(≥g/m)

350

650

750

600

400

750

1000

1800

2900

Porosity(%)

82

82

85

82

82

82

84

85

85

Compression Strength KPa

Flatness Ratio5%≥

60

80

50

70

80

85

80

40

50

Flatness Ratio10%≥

110

120

70

110

160

170

140

75

70

Flatness Ratio15%≥

150

160

125

130

200

220

180

100

90

Flatness Ratio20%≥

190

190

160

180

250

280

220

125

120
Note:
1. Other cross section patterns, sizes or technical spec. are available. Please contact us to customize.
2. Coating Filter cloth: 90g/m2 filament woven geotextiles or 100-300g/m2 knitted geotextiles. All geotextiles meet Chinese Industrial Standard.

Other Models of Plastic Water-Permeable Blind Channel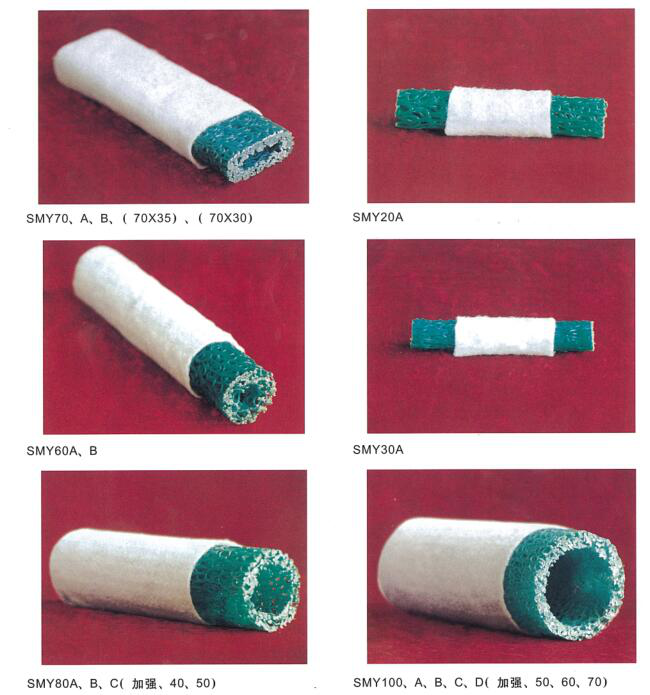 Construction Guidelines
Plastic Water-Permeable blind ditch filter products are available in a variety of synthetic fiber filters. Fiber non-woven filter (70-400g/m2) is the most common. It depends on the soil properties and water inflow of the site.
Generally speaking, for ordinary soil, 150g/m2 filter membrane is more suited, and for the part with large water immersion is advised to fully pave with gravel instead of filter membrane. In case there is no gravel to be backfilled but original soil, please expose them in the sun for 2-3 days(except sticky soil) before backfill.
The judgment of the selected filter is as follows: When there is concern that the water is less, and the water containing the fine particles (inflow through the filter membrane) is accumulated for a long time, the synthetic fiber non-woven thin type filter is recommended, because it can help the water continuously discharged with fine soil.
If gravel is adequately laid in a place where there is a large amount of water in the gravel soil, the filter could be omitted. The filter has two original rolls of 100 meters and two kinds of bag-shaped joining types of sizes 2m-8m.
Roll series feature for fast construction, but difficult to bury it in narrow deep trench. Bag-shaped joint series (wrapped) are suggested for small diameter plastic blind groove materials. When using the roll filter, first put a filter film in the trench and then place the plastic blind groove material, and use the filter film to wrap the plastic blind groove material from the left and right direction. The joint of the plastic blind groove material should be nailed with two special fitting claw-nails and then backfilled. For the cross seam, prepare a non-woven fabric or a suitable vinyl film to entangle the intersection. The final part of the plastic blind ditch should be connected to the rest (plastic or cement outlet pipe), and the joint should be coated with mortar to prevent the culvert water from discharging the sand. If the water contains precipitable substances, it is best to use a nylon mesh with different meshes as a filter to prevent the sediment from gradually clogging in the outer layer of the filter, so that the drainage function is lost.
Related products for "Plastic Water-Permeable Blind Drain Ditch"
Contact with us now