Permanent Wire Chain Chaser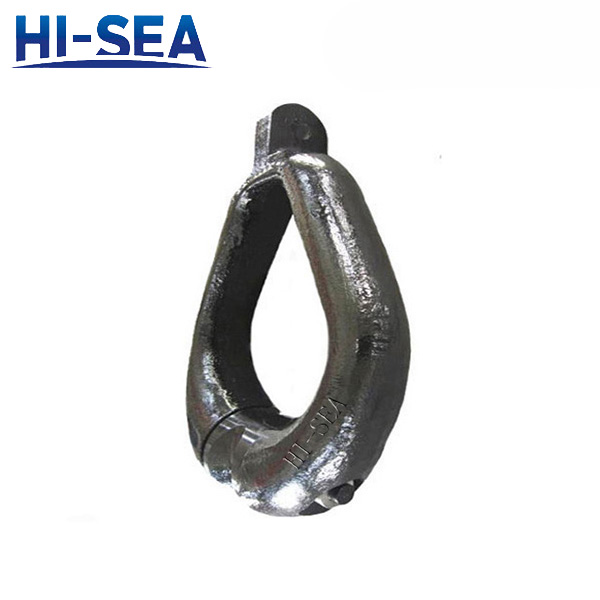 Permanent Wire Chain Chaser
Application: Permanent Wire Chaser provides a chasing system for drilling rigs equipped with wire rope mooring cables. The Rocker is made from an abrasion resistant alloy, which having a higher through-hardness.The design of the Rocker mounted on a through bolt helps to prevent the nut seizing on. This arrangement provides a detachable feature for easy assembly to the mooring cable and Rocker replacement if necessary.In order to avoid the damage to the chain and wire, the material of the chaser is not harder than the material of the wire and chain.
For more information,please feel free to contact us.
Features:
Model Type: Permanent Wire Chain Chaser
Material: Casting Steel
Certificates: CCS,ABS,BV,LR,NK,RINA,etc.
Drawing of Permanent Wire Chain Chaser: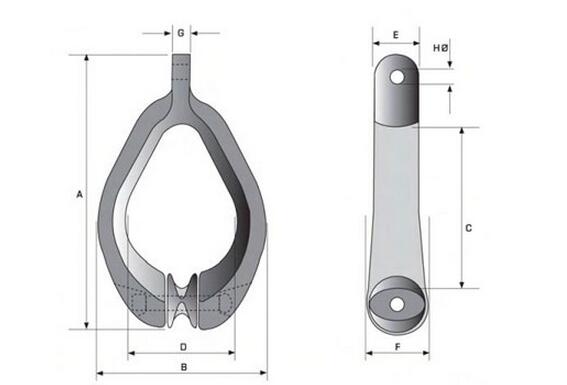 SWL(ton)

Proof Test(ton)

Weight(kg)

Dimensions(mm)

A

B

C

D

E

F

G

H

130

250

1984

2073

1245

1203

838

330

432

130

99

130

250

1866

1962

1099

1086

692

330

445

130

99

130

250

2526

2318

1308

1397

902

330

508

130

99

250

400

2495

2051

1168

1060

711

356

445

178

127

250

400

4070

2548

1422

1397

902

394

610

178

144
Contact with us now