MARINE & OFFSHORE EQUIPMENT
INDUSTRY EQUIPMENT
STOCK LIST
Offshore Anchor Buoy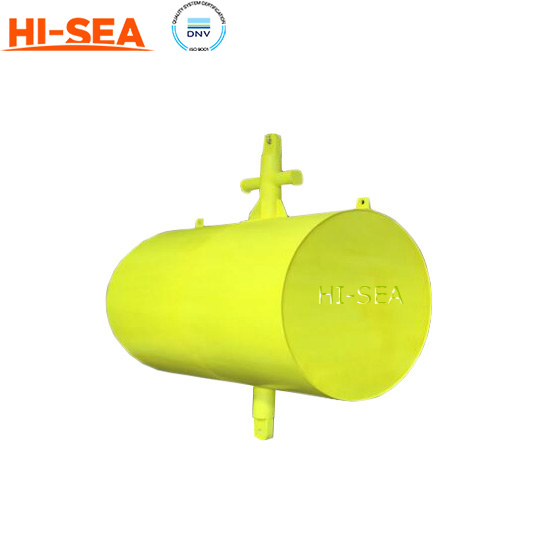 Offshore Anchor Buoy
Application:
An offshore anchor buoy is a specialized device used in marine environments to provide mooring and anchoring solutions for various offshore structures such as floating platforms, vessels, or floating wind turbines. It serves as a connection point between the structure and the seabed, ensuring stability and preventing drift.
Unlike traditional anchoring systems that rely on heavy chains or large concrete blocks, offshore anchor buoys offer several advantages. They are designed to be easily deployed and retrieved, making them suitable for temporary or mobile structures. The buoy's primary function is to provide buoyancy, reducing the weight and complexity of the mooring system.
Offshore anchor buoys typically consist of a buoyant body made of durable materials like steel or high-density polyethylene (HDPE), which can withstand harsh marine conditions. The buoy is often equipped with a mooring line attachment point on its top surface, where the structure's mooring lines can be securely connected.
The mooring lines, usually synthetic ropes or chains, connect the anchor buoy to the structure and extend down to the seabed. The lines are typically equipped with tensioning devices or winches to regulate the tension and keep the structure in position. The buoy's buoyancy helps counteract the forces exerted by waves, currents, and wind, minimizing the load on the mooring lines and ensuring stability.
Offshore anchor buoys can also incorporate monitoring and navigation systems to facilitate positioning and maintenance. They may include sensors to measure environmental conditions, such as wave height and direction, current speed, and water depth. This data can be utilized to optimize the mooring system's performance and ensure the safety of the offshore structure.
Specification
1. Offshore Anchor Buoy
2. Water Resistance
3. Corrosion Resistance
4. High Impact Absorption Capacity
5. Hot Dip Galvanized Swivel Assembly
6. Optional Color Painting
7. Durable, Long Service Life
8. Certificate:CCS, ABS, LR, NK, RS, DNV·GL, KR, BV, RINA
Reasons for Choosing Hi-Sea Marine:
1. Experienced, Reputable Supplier;
2. Supply a Large Range of Marine Equipment;
3. High Quality Products;
4. Reasonable and Competitive Price;
5. Short Delivery;
6. Excellent One-Stop Service;
7. Meet All the Requirements of Customers;
8. Supply ABS, CCS, BV, NK or other Certificates as Required.
Marine mooring buoy in factory: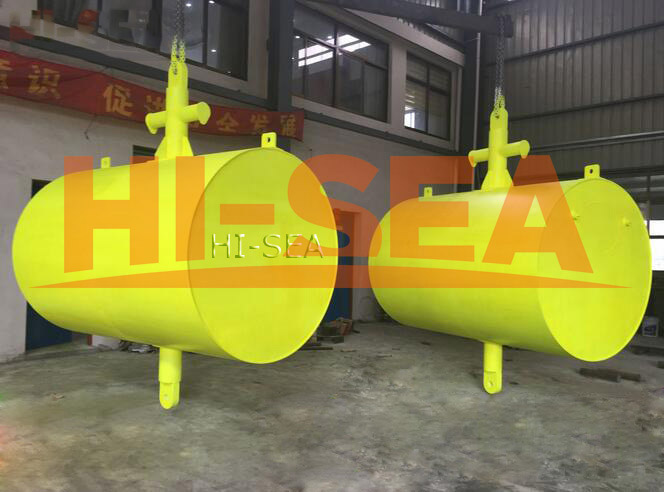 Related products for "Offshore Anchor Buoy"
Contact with us now