OCIMF Type Towing Bracket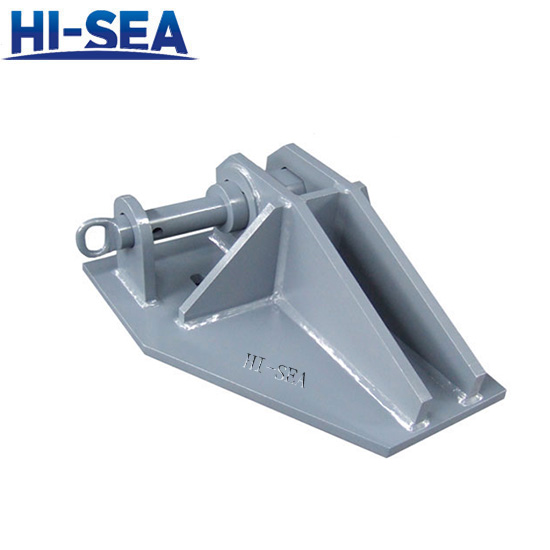 OCIMF Type Towing Bracket
Application:OCIMF type towing bracket is a deck equipment and it is also called as an emergency towing system together with each other marine equipment. OCIMF type towing bracket is welded to the deck and is rated to withstand the nominal diameter of the chain from 54mm up to 114mm. The large sliding pin withdraws the towing chain and fixes it quickly, securing it into the right place. OCIMF type bracket is produced in accordance with classification societies including LR, ABS, BV, DNV,CCS etc.For more detailed information, please feel free to contact us.
Features of OCIMF Type Towing Bracket
1. Model Type: OCIMF Towing Bracket
2. Application: For Emergency Towing System
3. Mounted on Deck
4. Material: Steel
5. High Quality, Long Durable
6. Supply CCS,ABS,DNV·LR,NK Certificates etc.
7. Can be Customized
Drawing of OCIMF Type Towing Bracket :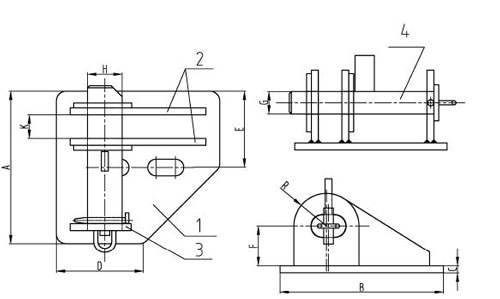 Nominal Dia.(mm)

Dimensions(mm)

Mass(kgs)

SWL(kN)

MBL(kN)

A

B

C

D

E

F

G

H

K

R

54

500

555

20

300

259

140

78

118

80

110

118

1000

2000

64

600

625

28

360

300

175

88

122

100

135

184

1500

3000

76

720

800

30

430

360

200

112

170

110

160

312

2000

4000

102

940

1000

40

560

470

260

144

216

140

210

886

3200

6400

114

1100

1180

50

628

548

290

162

250

170

235

1184

3800

7600
Mooring towing bracket in factory: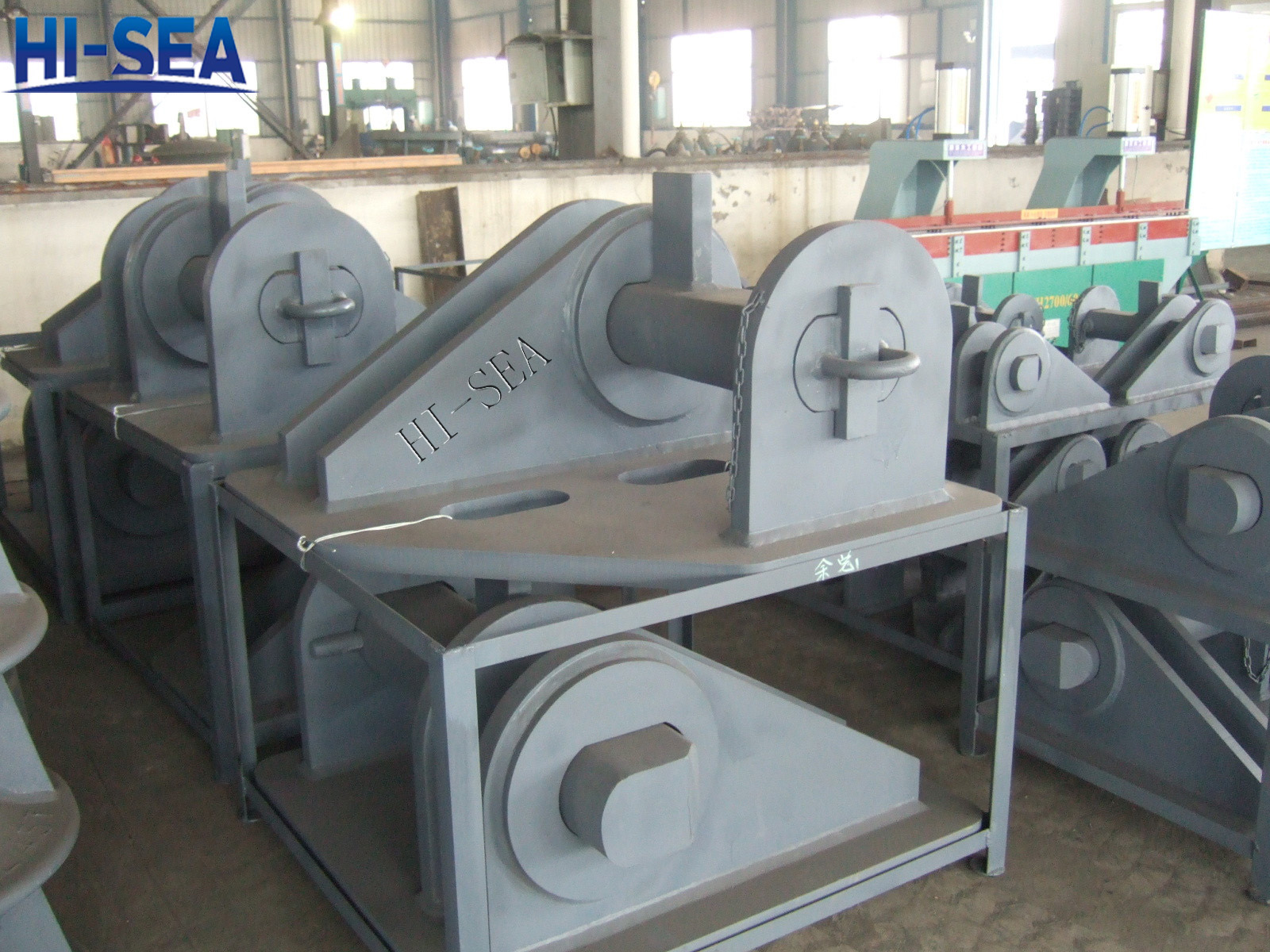 IACS Certificates:

Contact with us now