MARINE & OFFSHORE EQUIPMENT
INDUSTRY EQUIPMENT
STOCK LIST
OCIMF Type Chain Stopper
OCIMF Type Chain Stopper
Application:
Chain stopper is positioned between the windlass and the hawsepipe deck, used for clamping the chain. Anchor-handling, anchor chains tension can be transferred to the ship, the anchoring machine is not in the state of stress. When sailing, chain stopper bearing anchor and anchor chain part of gravity, and will receive the hawsepipe within the anchor stick to hull, without collision.
The Effect of Chain Stopper:
A.let chain flat position on the wheel;
B.prevent the decline of chain;
C.fixed anchor chain tension spread to the hull;
D.make beautiful design.
Anchor devices abandon the role of the chain:
A. make the end of the anchor fixed;
B. make chain not in chaos;
C. quickly disengagement chain and facilitate in case of emergency;
D. easy maintain anchor chain.
OCIMF Type Chain Stopper:
1. Safe Working Load: 2000KN;
2. Max. Breaking Load: 4000KN;
3. Material: cast steel;
4. Color: red, black, gray,etc.;
5. Plinth is optional;
6. Chain Diameter: 54mm,55mm,56mm,76mm,77mm.78mm;
7. Polished, galvanized smooth surface;
8. Certificate: CCS,ABS,BV,LR,NK,etc.;
9. Can be customized according to customer's drawing.
Drawing and Parameters of OCIMF Type Chain Stopper: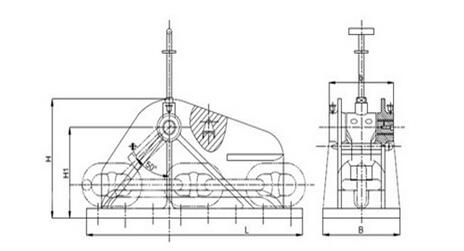 Nominal Dia. of Chain

(mm)

Dimensions(mm)

Weight

(kg)

L

B

H

H1

b4

54-56

1336

474

631

481

400

488

76-78

1800

640

850

648

540

1421
OCIMF Type Chain Stopper in Factory: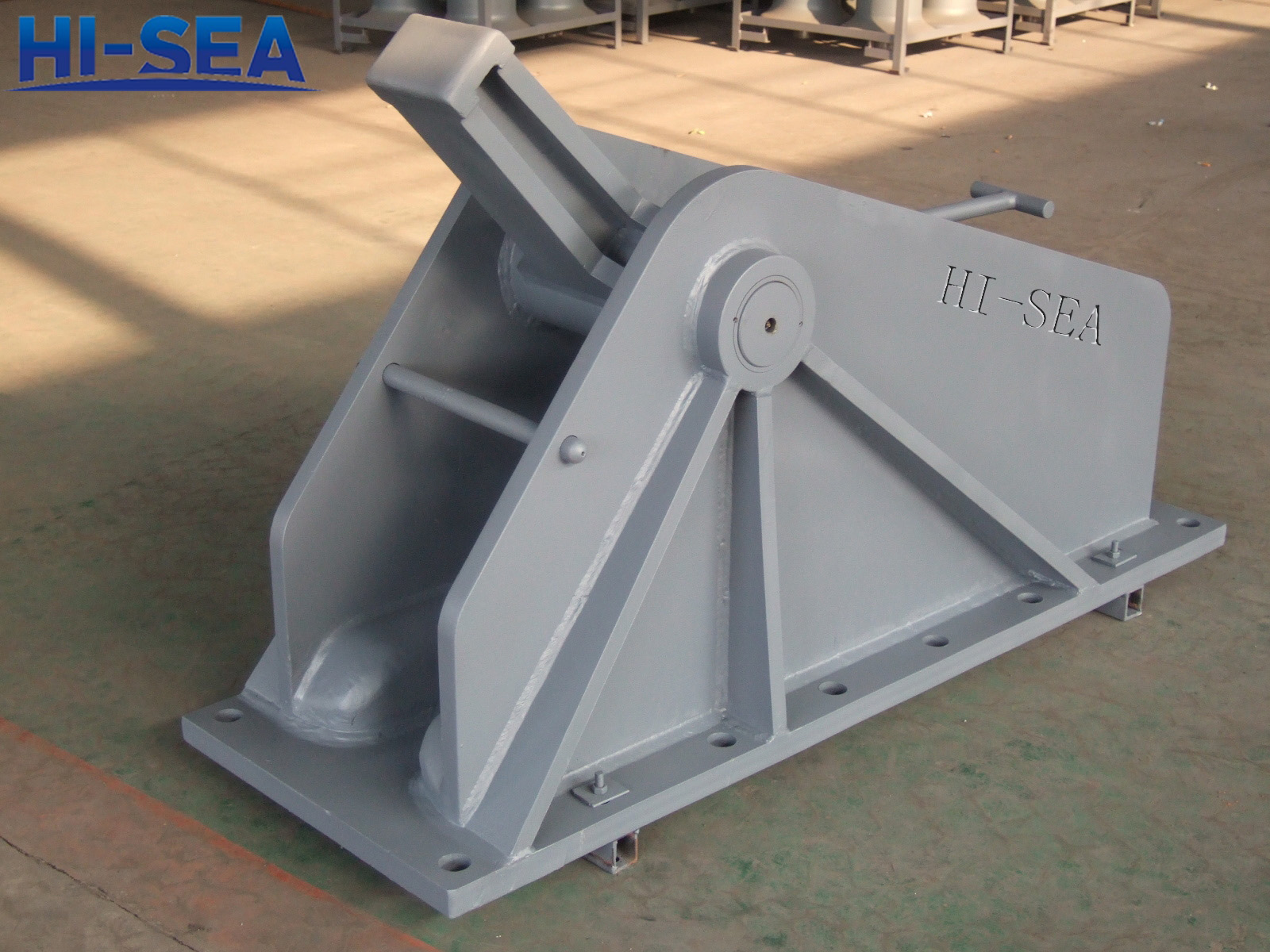 Related products for "OCIMF Type Chain Stopper"
Contact with us now