MARINE & OFFSHORE EQUIPMENT
INDUSTRY EQUIPMENT
STOCK LIST
Chain Stopper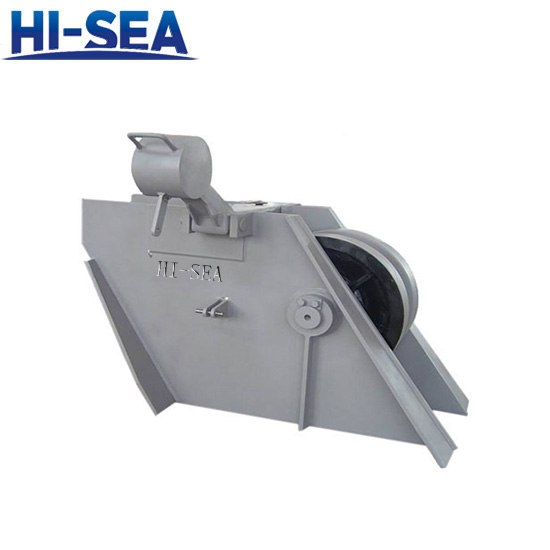 Chain Stopper
Application: Chain stopper is an important mooring device for anchor chain clamping between marine windlass and hawsepipe. It can withstand 80% of anchor chain's minimum breaking load. We can supply chain stopper types including cast lever chain stopper, screw type chain stopper, roller lever chain stopper, pawl type chain stopper, bar type chain stopper, adjustable chain stopper, OCIMF type chain stopper and etc. according to standard JIS F2015,JIS F2016, JIS F2002, JIS F2023,JIS F2033, CB*286-84, GB/T 3844-2000, and GB/T 178-96. Chain stoppers are applicable to grade 1, grade 2 and grade 3 anchor chains.
We can also customize products as customer's requirements.
For more information, please feel free to contact us.
Chain Stopper
1. Material: Cast Steel
2. Mounting Type: Welded Mounting
3. Optional Plinth;
4. High Quality, Durability and Stable Performance;
5. Competitive Price, Short Delivery, Excellent Service;
6. Certificate: CCS,ABS,BV,LR,NK and etc.
7. Can be customized
Reasons for Choosing Us:
1. Golden Seller of Mooring Equipment;
2. High Quality;
3. Competitive Price;
4. Excellent One-stop Service;
5. Short Delivery;
6. Customized Service is Available;
7. Supply CCS, ABS, LR, NK and etc.
Mooring chain stopper in factory: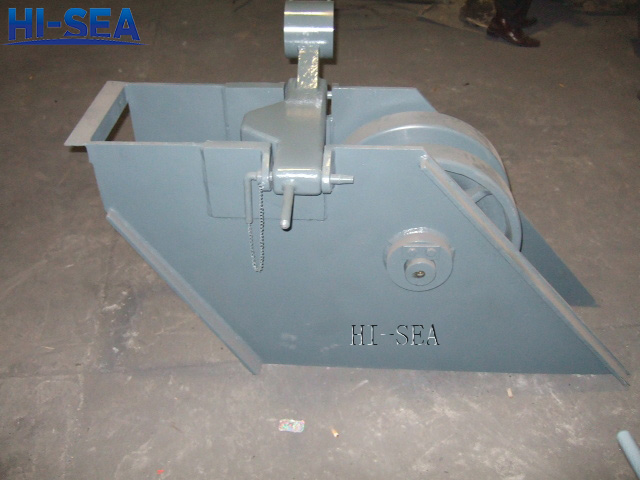 IACS Certificates:

Contact with us now