N Type HHP Anchor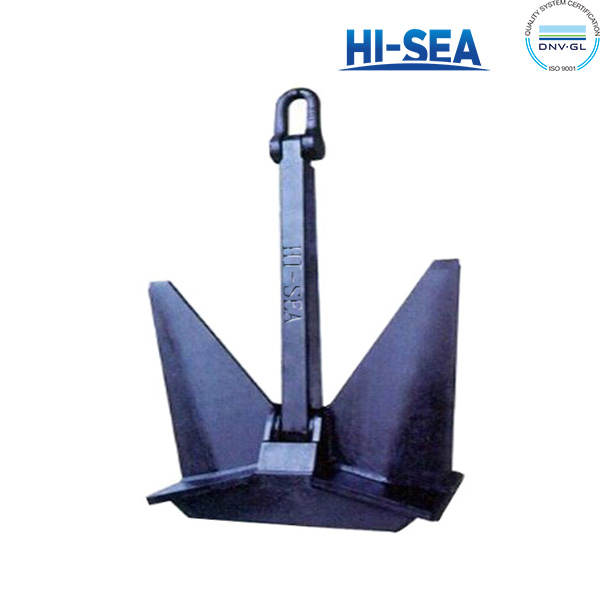 N Type HHP Anchor
Application:
We have been a marine anchor manufacturer and supplier since 1996, including stockless anchor, stock anchor, High Holding Power Anchor and offshore anchor. ABS, LR, BV, LR, DNV·GL, KR, IRS, CCS Certificate is available for our products. With the advantage of rich source, good quality and service, we could be your reliable partner in China.
Features:
Type: N Type HHP Anchor.
Material: ZG200-400C.
Nominal Weight: 12kg-15400kg.
Finish: Black bitumen paint, anti-rusting paint or customized.
Packing: Carton or Wooden Case.
Certificates: CCS,ABS,BV,LR,NK,RINA,etc.
Drawing of N Type HHP Anchor: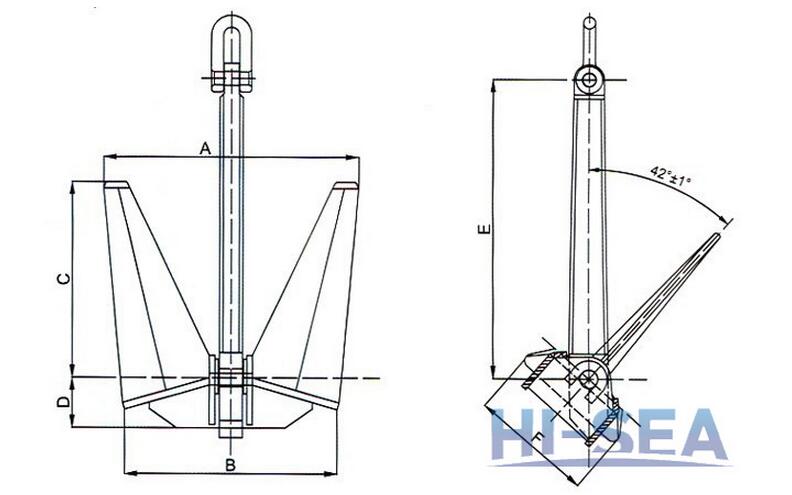 Nominal Weight (kg)

Dimensions (mm)

A

B

C

D

E

F

12

325

275

252

65

383

155

20

385

325

298

75

455

185

25

410

350

318

80

485

200

40

480

410

372

95

570

235

60

555

470

429

110

655

270

80

608

515

470

120

720

295

100

655

555

506

130

775

320

120

698

595

540

135

825

340

160

765

650

592

150

905

370

180

795

675

615

155

940

385

200

825

700

640

160

978

400

240

880

745

680

175

1,040

425

280

925

780

715

180

1,092

450

320

964

820

745

190

1,140

470

360

1,005

855

780

195

1,190

490

400

1,040

885

805

205

1,230

505

440

1,074

910

830

210

1,270

520

480

1,105

940

855

215

1,305

535

520

1,133

960

875

220

1,340

550

560

1,165

985

900

230

1,375

565

600

1,190

1,010

920

235

1,410

580

640

1,216

1,035

940

240

1,440

590

720

1,265

1,075

978

250

1,495

615

800

1,313

1,115

1,015

255

1,550

635

900

1,365

1,160

1,055

270

1,615

665

1,000

1,410

1,200

1,090

275

1,670

670

1,250

1,520

1,290

1,175

300

1,800

740

1,500

1,615

1,370

1,250

315

1,910

785

1,750

1,705

1,445

1,320

335

2,015

830

2,250

1,850

1,570

1,430

360

2,185

900

2,500

1,920

1,630

1,485

370

2,265

920

2,655

1,954

1,664

1,516

372

2,312

925

2,835

1,996

1,700

1,550

380

2,364

945

3,040

2,042

1,735

1,585

390

2,418

968

3,240

2,086

1,773

1,620

398

2,471

988

3,445

2,129

1,809

1,653

406

2,522

1,009

3,670

2,174

1,847

1,689

415

2,575

1,030

3,940

2,226

1,892

1,730

425

2,637

1,055

4,210

2,276

1,934

1,768

434

2,696

1,078

4,500

2,328

1,978

1,808

444

2,757

1,103

4,840

2,385

2,026

1,852

455

2,824

1,130

5,175

2,439

2,072

1,894

465

2,889

1,155

5,515

2,491

2,116

1,934

475

2,950

1,180

5,850

2,541

2,159

1,973

485

3,009

1,204

6,225

2,594

2,204

2,014

495

3,072

1,229

6,525

2,635

2,239

2,046

503

3,121

1,248

6,975

2,695

2,290

2,092

514

3,190

1,276

7,425

2,751

2,337

2,136

525

3,258

1,303

7,875

2,805

2,384

2,178

535

3,323

1,329

8,325

2,858

2,428

2,219

545

3,385

1,354

8,775

2,908

2,471

2,258

555

3,445

1,378

9,225

2,958

2,512

2,296

564

3,502

1,401

9,675

3,004

2,553

2,333

573

3,558

1,423

10,125

3,050

2,592

2,369

582

3,613

1,445

10,575

3,095

2,630

2,403

590

3,666

1,466

12,075

3,235

2,748

2,512

617

3,831

1,533

13,350

3,345

2,842

2,598

634

3,962

1,585

14,100

3,406

2,895

2,645

649

4,035

1,614

15,400

3,508

2,981

2,724

669

4,155

1,662
Marine Anchor in Factory: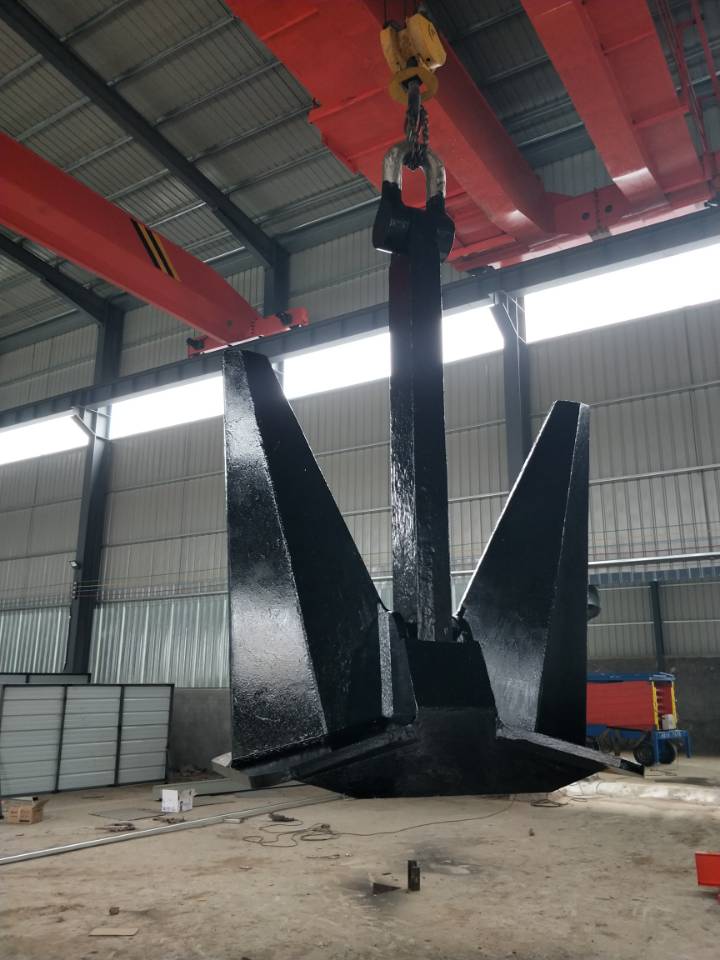 Contact with us now