Mooring Steel Wire Reel CBT 3468-92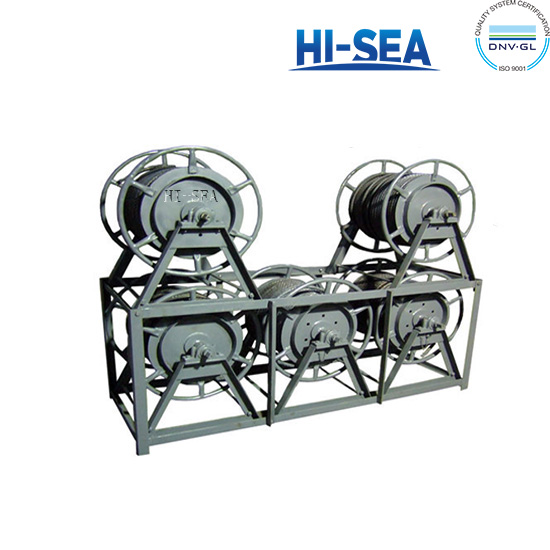 Mooring Steel Wire Reel CB 3468-92 Type A
Application: CB 3468-1992 marine steel wire reel is used to store steel wire suitable for all ships. It cannot be used for towing or on stranded cables. This standard marine mooring rope reel has four different types: type A, AW, B, and C. Except type AW, all the other three types have a crank handle. Please refer to the drawing and corresponding product parameters.
If you're interested in our products, please feel free to contact us. We'll reply you soon.
Features of CB 3468-1992
1. Applicable to Store Marine Steel Ropes;
2. Four Type: Type A,AW,B, and C;
3. Applicable Steel Wire Max. Diameter: 13.0~56mm;
4. Max. Length of Steel Wire:120~300m;
5. Bolts Quantity: 6~14;
6. Material: Steel;
7. Smooth and Clean Surface without Defects such as Burrs, Cracks, Sharp Corners and etc.
8. Lubricated, Anti-corrosive Painting.
9. Certificate: ABS, CCS, BV, DNV·GL, NK and etc.
10. Customer's Special Requirements Met.
Drawing of Mooring Steel Wire Reel CB 3468-92 Type A: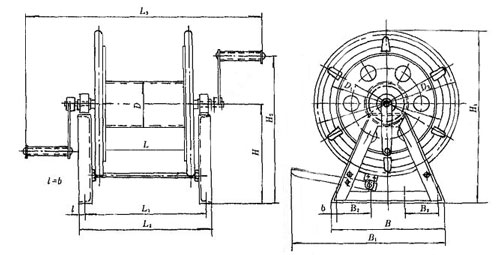 Model Type

Max. Diameter of Steel Wire

D

D1

D2

L

L1

L2

L3

B

B1

H

H1

H2

Foot Bolts

Weight(kg)

Thread Diameter

Quantity

B

b

A13

13.0

170

330

530

350

528

584

1161

560




420

685

670

M16

6

240

10

69

A17

17

230

170

670

450

628

684

1281

620

925

495

830

745

M16

8

180

10

86

A21

20.5

280

560

760

500

700

770

1340

650

945

535

915

875

M16

8

190

40

118

A26

26

340

660

860

550

750

820

1425

695

972

610

1040

950

M16

8

205

40

131

A32

32

425

800

1000

650

850

920

1510

740

1024

665

1165

1510

M16

8

220

40

172
Main Parts Specifications
Part Name

Material

Type

Mark

Standard No.

Left/Right Holder

Carbon Steel

Q 235-A/A·F

GB 700 88

Reel

Brake Rod/Band

Reel Shaft

Fine Carbon Steel

25

GB 699 88

Pioion Shaft

Pinion

Fine Carbon Steel

35

GB 699 88

Bearing Sleeve

Aluminium Bronze

QAI 9-21

GB 5233 85

Main Gear

Cast Steel

ZG 230-450/HT200

GB 5676 85
Marine Mooring Reel in Factory: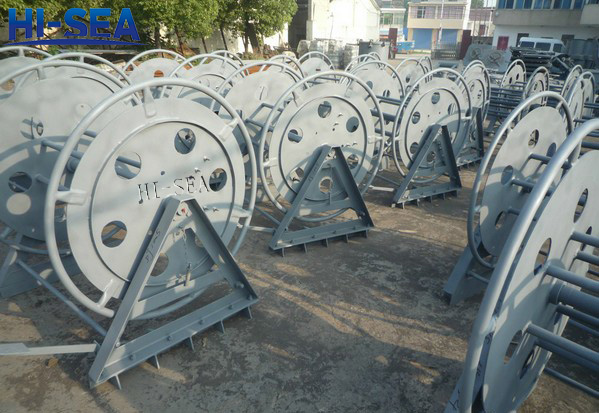 Contact with us now