Marine Ventilation Facility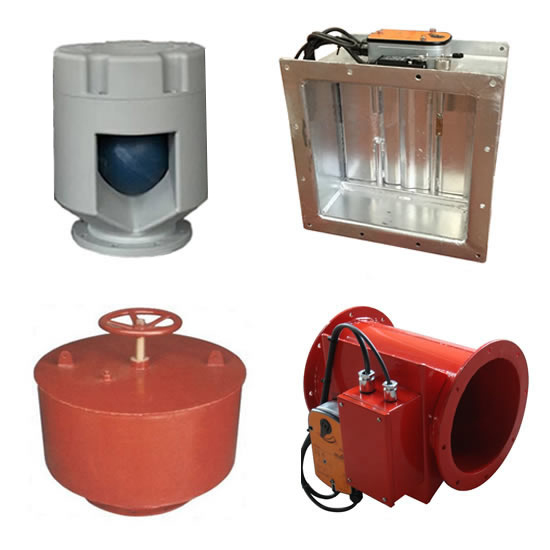 Marine Ventilation Facility
Application
If shipped cargo release harmful gases, great ventilation system can avoid accumulation of harmful gases, and prevent safety hazards when staff enter the cargo hold.
Shipped cargo can release flammable explosive gas, if it is not cleared in time, it may accumulate to a certain extent and cause an explosion. For special goods, such as grain, it needs air for breathing and ventilation to avoid damage.
The humidity of the sea is extremely high. Keeping the ventilation can reduce the temperature of the cabin. It can also reduce the humidity of the cabin, avoid condensation of water vapor, and cause rust or other loss of the cargo.
Main Products
| | |
| --- | --- |
| Name | Type |
| Marine Fans | CBL series, CBZ series, CDZ series, CWZ series, CQ series, CBNF(D) series, etc. |
| Marine Fire Damper | Gravity damper, Volume control damper, Gas tight damper, Pressure relief damper, Marine Smoke Damper, Marine water tight damper, etc. |
| Marine Ventilator | Mushroom ventilation, Gooseneck ventilation, Mushroom ventilation head etc. |
| Marine Spiral Ducts and fittings | Spiral duct, ventilation tube, rectangle duct, bend, elbow,etc. |
| Ventilation Grille | Ventilation Grille, Air grille, etc. |
| Diffuser | Ceiling air diffuser, Marine cabin unit, Wall-mounted air diffuser, Ball air diffuser,etc. |
| Marine Silencer | Exhaust Muffler Spark arrester, Industrial silencer, Vent silencer, Blower silencer, Vacuum pump silencer,Muffler etc. |
| Marine air conditioner | Marine fan coil, Marine condensing unit, YTLS navy water chiller, CLZ marine packaged refrigerator, Marine air cooler unit, Marine water chillerpiston unit, etc. |
Certification
We can offer you ABS, CCS, GL, BV,CE etc.
Contact with us now