Marine Flow Meter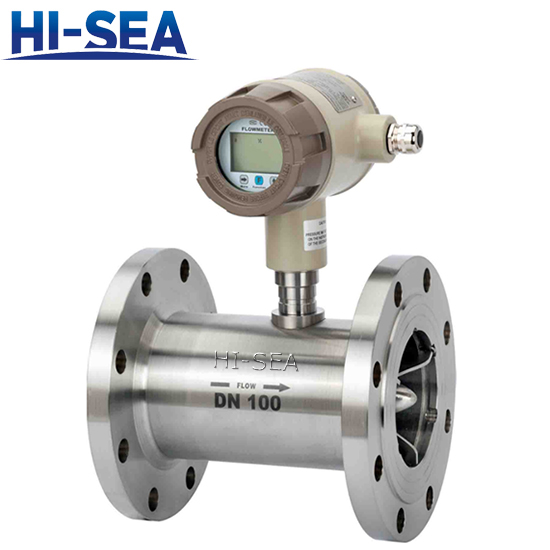 Marine Flow Meter
1. Application
Marine Flow Meter is a kind of speed instrument, it has high precision, good repeatability, simple structure, less moving parts, high pressure resistance, wide measuring range, small volume, light weight, small pressure loss, convenient maintenance, is used to measure low viscosity the volume of a gas in a closed pipe flow and total amount.It is widely used in petroleum, chemical industry, metallurgy, urban gas pipe network and other industries.

2. Features
- material: stainless steel
- nominal diameter: DN4~DN200
- Lower limit velocity and wide measurement range.

- Adopt the advanced low power consumption single chip microcomputer technology, the whole machine function is strong, the power consumption is low, the performance is superior.

3. Specification
Diameter (mm)

L (mm)

G

D (mm)

d (mm)

n (bolts)

3.1 Flange: ISO7005-1 RF

4

295

G½

Threaded Connection

6

330

G½

10

450

G½

15

75

G1

Ø65

Ø14

4

20

80

G1

Ø75

Ø14

4

25

100

G1¼

Ø85

Ø14

4

32

140

G2

Ø100

Ø14

4

40

140

G2

Ø110

Ø18

4

50

150

Flange

Connection

Ø125

Ø18

4

65

170

Ø145

Ø18

4

80

200

Ø160

Ø18

8

100

220

Ø180

Ø18

8

125

250

Ø210

Ø22

8

150

300

Ø240

Ø22

8

200

360

Ø295

Ø28

12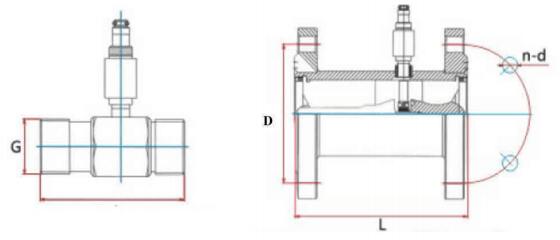 Contact with us now