Marine Diesel Fuel Flow meter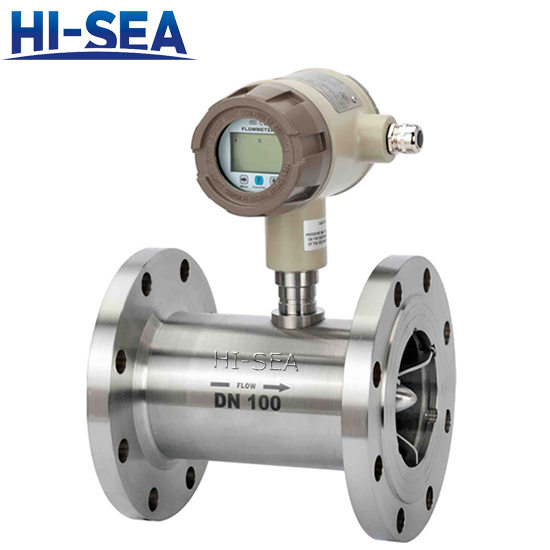 Marine Diesel Fuel Flow meter
1. Application
Marine Diesel Fuel Flow meter is used to measure low viscosity the volume of a gas in a closed pipe flow and total amount.It is widely used in petroleum, chemical industry, metallurgy, urban gas pipe network and other industries.

2. Features
- material: stainless steel
- nominal diameter: DN4~DN200
- Lower limit velocity and wide measurement range.

- The meter coefficient can be set by the button online, and can be displayed on the LCD screen, the LCD screen is intuitive and clear, and the reliability is strong.

- Easy to maintain, self-rectifying structure, small and lightweight, simple structure, can be assembled in a short time.

3. Specification
Diameter (mm)

L (mm)

G

D (mm)

d (mm)

n (bolts)

3.1 Flange: ISO7005-1 RF

4

295

G½

Threaded Connection

6

330

G½

10

450

G½

15

75

G1

Ø65

Ø14

4

20

80

G1

Ø75

Ø14

4

25

100

G1¼

Ø85

Ø14

4

32

140

G2

Ø100

Ø14

4

40

140

G2

Ø110

Ø18

4

50

150

Flange

Connection

Ø125

Ø18

4

65

170

Ø145

Ø18

4

80

200

Ø160

Ø18

8

100

220

Ø180

Ø18

8

125

250

Ø210

Ø22

8

150

300

Ø240

Ø22

8

200

360

Ø295

Ø28

12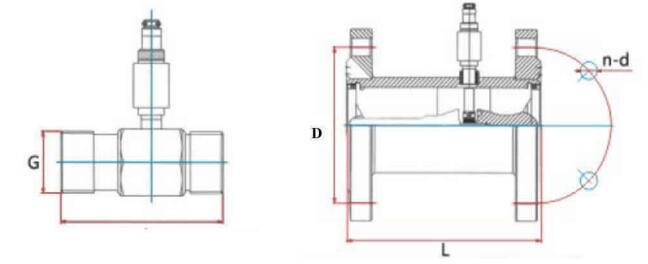 Contact with us now