Marine Cable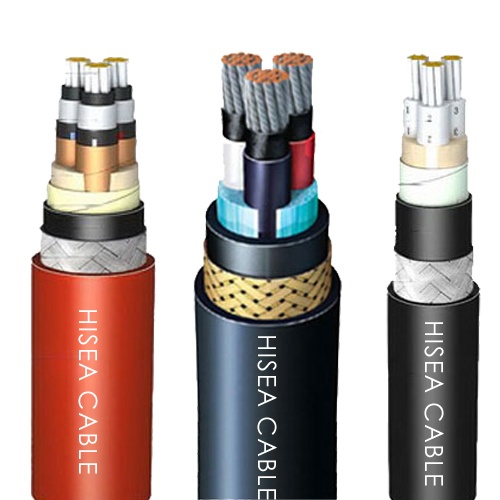 Marine Cable

Introduction
As a professional marine cable supplier,we have more than 50 professional technician,advanced testing equipment,and professional quality control staff.We have more than 1000 sets first class international cable manuFlame Retardantcturing,testing equipment exported Fire Resistantom German,Finland.We have passed ISO 9001 and ISO 14001 and have CE,TUV,UL,CCC certifications.Our marine cables are certified by CCS,ABS,BV,DNV,GL,LR,NK,KR,RINA,RS.
We have strong produce capacity of 360,000KM marine cable of a single year.And our marine cable has been vastly used home and abroad,like Triyards Shipyards Vietnam,Sefine Shipyards Turkey,Jiangnan Shipyard,Dalian Shipyard,Rongsheng Heavy Industries.
We have a perfect quality management system,authority certification,leading technology, first-class level of technology,excellent inspection and testing equipment, high quality of raw materials and reliable after-sales Service, competitive prices and timely delivery.
Application

I

n

s

u

l

a

ti

on

F

l

a

m

e

R

et

ar

d

a

n

t

Pe

r

f

or

m

a

n

c

e

Ra

te

d

Vo

lt

a

g

e

M

o

de

l




MV Power Cable




(IEC 60228,

IEC60092-350,

IEC60092-351

IEC60092-359

IEC60332-1

IEC60332-3 Cat.A

IEC60331)





















(XLPE)



















Flame Retardant



















3.6/6KV6/10KV8.7/15KV12/20KV



















CJPJ/SC CJPF/SC

LV Power Cable




(IEC 60228,

IEC60092-350,

IEC60092-351

IEC60092-359

IEC60332-1

IEC60332-3 Cat.A

IEC60331

IEC61034

IEC60754)




(XLPE)




Flame Retardant

























0.6/1kV

C

J

P

J

/

SC

C

J

P

F

/

SC

C

JV

/

SA




Fire Resistant

C

J

P

J

/N

C

C

J

P

F

/N

C

C

JV

/N

A




(EPR)




Flame Retardant

C

E

P

J

/

SC

C

E

P

F

/

SC

C

EV

/

SA

C

EF

/

SA




Fire Resistant

C

E

P

J

/N

C

C

E

P

F

/N

C

C

EV

/N

A

C

EF

/N

A

Flexible Cable


(EPR/XLPE)




Flame Retardant

C

E

P

JR

/

SC

C

E

P

FR

/

SC

C

J

P

JR

/

SC

C

J

P

FR

/

SC

(XLPE)


No inner Sheath

F

l

a

m

e

R

et

ar

d

a

n

t

C

J

85/

SC

C

J

86/

SC

F

i

re

R

e

s

i

s

t

a

n

t

CJ85/NC CJ86/NC




Communication&I nstrmentation


Cable




(IEC 60228,

IEC60092-375,

IEC60092-351

IEC60092-359

IEC60332-1

IEC60332-3 Cat.A

IEC60331

IEC61034

IEC60754)










(XLPE)

F

l

a

m

e

R

et

ar

d

a

n

t




























150/250V

CH

J

P

J

/

SC

CH

J

P

F

/

SC

CH

JV

/

SA

F

i

re

R

e

s

i

s

t

a

n

t

CH

J

P

J

/N

C

CH

J

P

F

/N

C

CH

JV

/N

A







(EPR)

F

l

a

m

e

R

et

ar

d

a

n

t

CH

E

P

J

/

SC

CH

E

P

F

/

SC

CH

EV

/

SA

CH

EF

/

SA

F

i

re

R

e

s

i

s

t

a

n

t

CH

E

P

J

/N

C

CH

E

P

F

/N

C

CH

EV

/N

A

CH

EF

/N

A




(XLPE)

No inner sheath

Flame Retardant

CH

J

85/

SC

CH

J

86/

SC




FireResistant

CH

J

85/N

C

CH

J

86/N

C

Control Cable




(IEC60092-376

IEC60092-351

IEC60092-359

IEC60332-1

IEC60332-3 Cat.A

IEC60331

IEC61034

IEC60754)





(XLPE)

F

l

a

m

e

R

et

ar

d

a

n

t







150/250V

C

K

J

P

J

/

SC

C

K

J

P

F

/

SC

F

i

re

R

e

s

i

s

t

a

n

t

C

K

J

P

J

/N

C

C

K

J

P

F

/N

C




(EPR)

F

l

a

m

e

R

et

ar

d

a

n

t













150/250V

C

K

E

P

J

/

SC

C

K

E

P

F

/

SC

F

i

re

R

e

s

i

s

t

a

n

t

C

K

E

P

J

/N

C

C

K

E

P

F

/N

C




(XLPE)


No inner sheath

F

l

a

m

e

R

et

ar

d

a

n

t

C

K

J

85/

SC

C

K

J

86/

SC

F

i

re

R

e

s

i

s

t

a

n

t

CKJ85/NC CKJ86/NC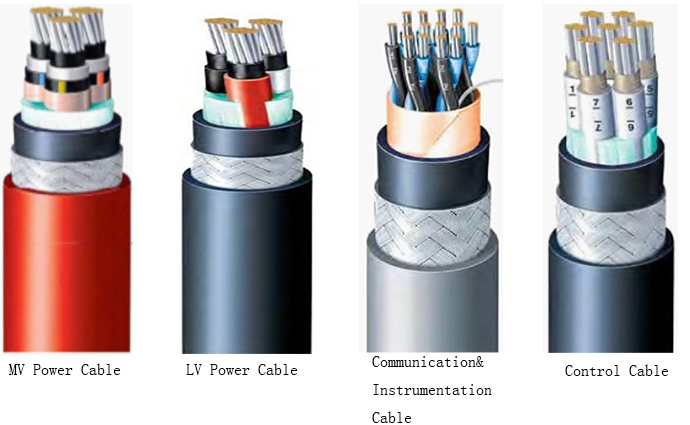 Contact with us now