Laminated Cradle For Inflatable Liferaft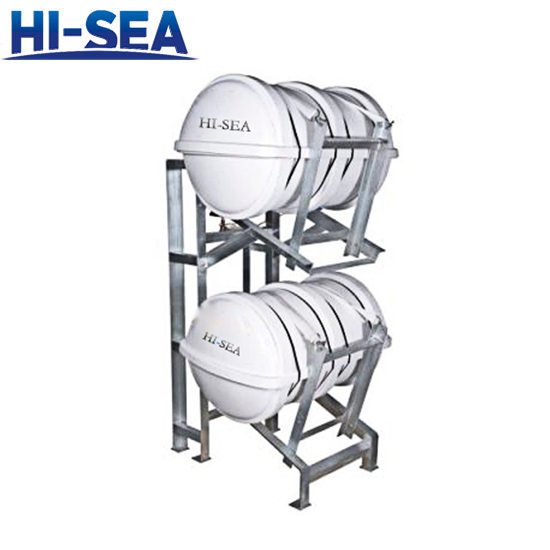 Laminated Cradle for Inflatable Liferaft
1.Application:
Laminated cradle is made of stainless steel. This material guarantees that it can maintain its performance in the storm. This clever design of double floors is not only saving space, but also very beautiful. This design will enlarge the storage of life rafts and save more survivors in case of distress. The cradle is powered by HRU or hand. The cradle is made of welded steel and is hot-dip galvanized to maximize corrosion resistance. All the fastenings are made of stainless steel.
2.Specification:


A PACK
B PACK
HSC PACK
JSFJ-B-1

ATOB-6-25
ATOB-6-35
AOR-10-50
ASR-6-20
ASR-6-25
AOR-10-50
JSFJ-B-2

ATOB-30/35
ASR-30/35
AOR-65
ASR-25/30/35
ASR-50/66
AOR-100
3.Technical Requirement:
1. The welding part of liferaft cradle should be welded tighetly.
6. The surface is treated by customer's requirement (painting or galvanization). If there is no special requirement, it is painted.
7. The revolving part can be turned easily.
8. The main material is 50×50 angel steel.
9. The HRU, fastener, steel line, turn buckle are offered according to customer's requirements.
4.Photo: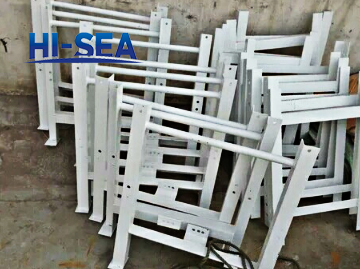 Laminated Cradle For Inflatable Liferaft In The Factory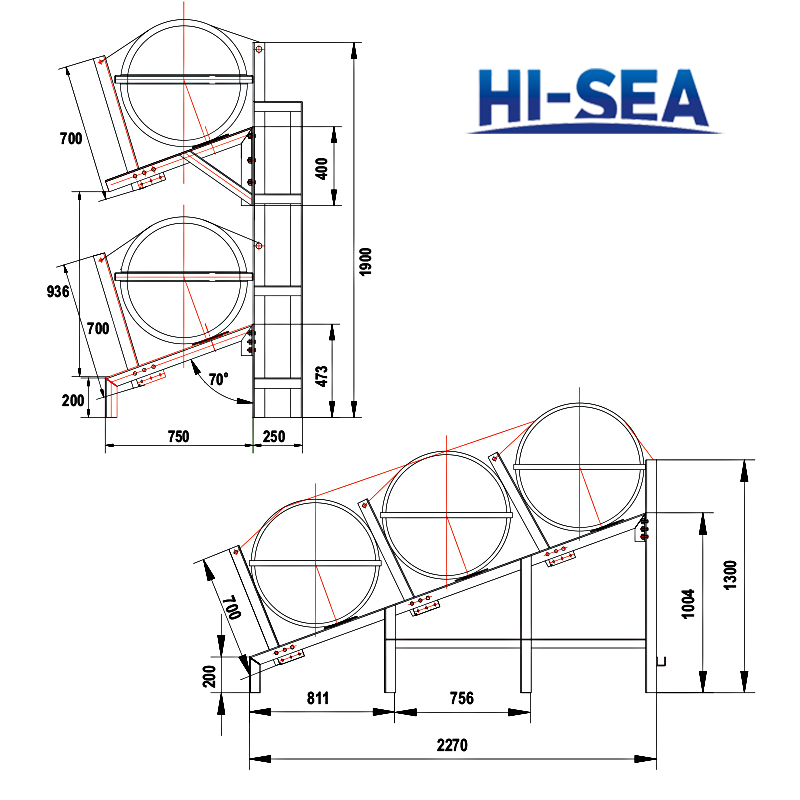 Drawing For Laminated Cradle For Inflatable Liferaft
Contact with us now