JIS F2033 Roller Chain Stopper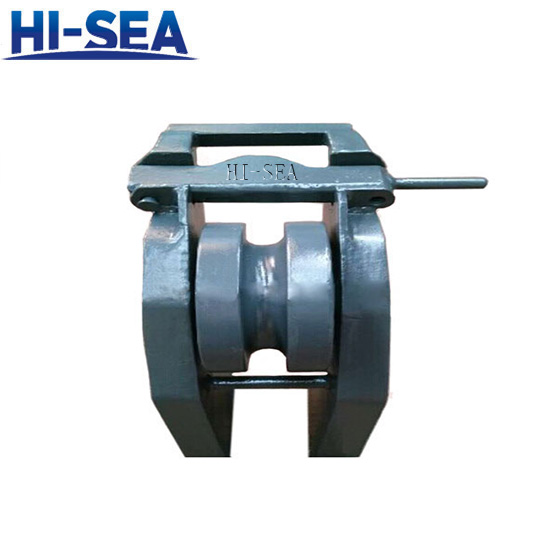 JIS F2033 Roller Chain Stopper
Application: JIS F2033-1980 roller bar type anchor chain/cable stopper is applicable to grade 3 anchor chain/cable. It can withstand 80% of chain cable's breaking load and avoid being permanently deformed.
Except roller bar type chain stopper, we also supply other types of chain stoppers such as screw type chain stopper, cast lever chain stopper, pawl type chain stopper, OCIMF type chain stopper.
For more information, please feel free to contact us.
Features of JIS F2033 Roller Chain Stopper
1. Model Type: Roller Bar Type Chain Stopper;
2. Standard: JIS F2033-1980;
3. Material: cast steel;
4. Applicable to grade 3 chain cable 70~132mm;
5. Weight: 1000~5080kg;
6. Color: red, black, gray or others as customer required;
7. Grey epoxy primer, polished,galvanized or bitumen painted;
8. Durability, long life time;
9. Competitive price, prompt delivery
10. Certificate: ABS,CCS,LR,BV,NK and etc.
11. Can be customized according to customer's drawing.
Drawing of JIS F2033 Roller Chain Stopper: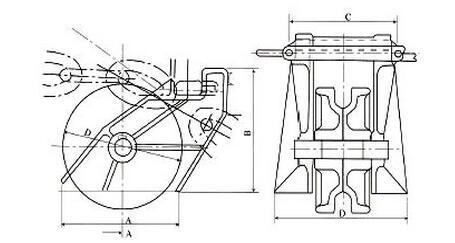 | | | | | | | | | | | |
| --- | --- | --- | --- | --- | --- | --- | --- | --- | --- | --- |
| Number | 73 | 78 | 84 | 90 | 95 | 102 | 107 | 114 | 122 | 132 |
| Diameter of Apply Anchor Chain | 70~73 | 76~78 | 81~84 | 87~90 | 92~95 | 97~102 | 105~107 | 111~114 | 117~122 | 127~132 |
| A | 730 | 780 | 840 | 900 | 950 | 1020 | 1070 | 1140 | 1220 | 1320 |
| B | 715 | 760 | 820 | 890 | 945 | 1005 | 1070 | 1140 | 1220 | 1315 |
| C | 700 | 730 | 780 | 840 | 880 | 940 | 990 | 1040 | 1140 | 1170 |
| D | 730 | 780 | 840 | 900 | 950 | 1020 | 1070 | 1140 | 1220 | 1320 |
| Weight(kg) | 1000 | 1180 | 1470 | 1780 | 2110 | 2380 | 2900 | 3440 | 4100 | 5080 |
Mooring chain stopper in factory: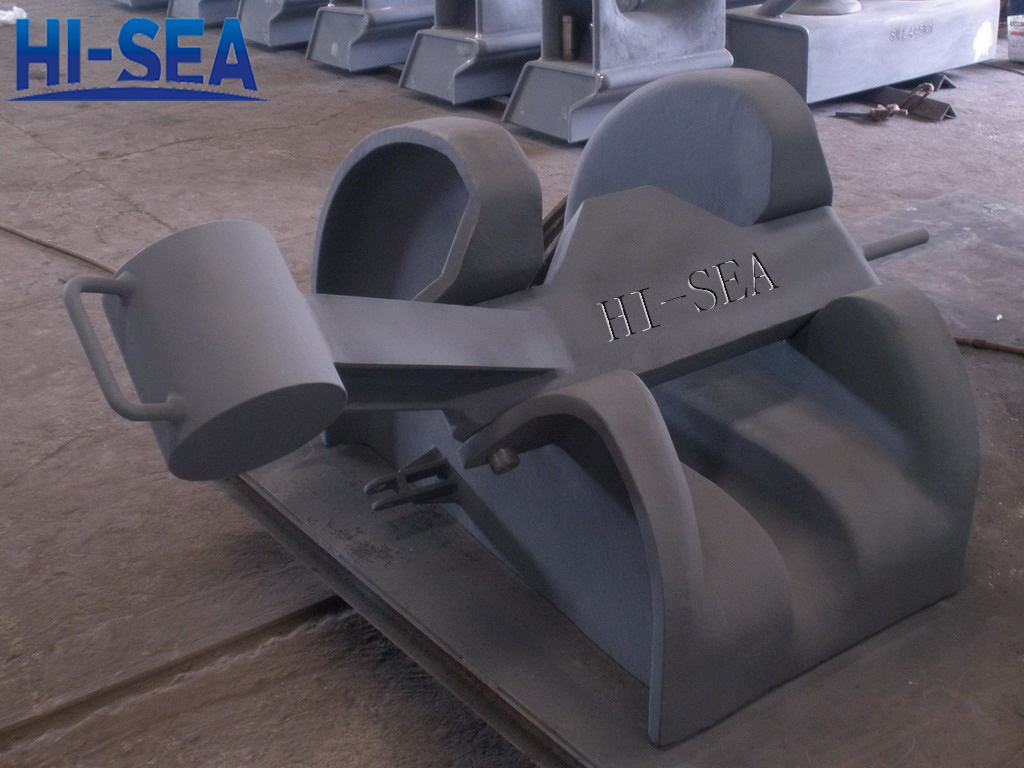 IACS Certificates:

Contact with us now