MARINE & OFFSHORE EQUIPMENT
INDUSTRY EQUIPMENT
STOCK LIST
Hydrostatic Release Unit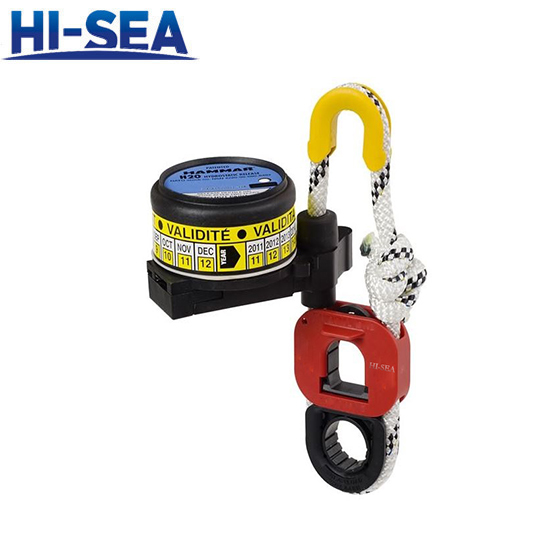 Hydrostatic Release Unit
1.Application:
The hydrostatic release unit is designed for liferafts. This release unit consists of lashing, painter and weak link. If the ship sinks under water within four meters, the blade will be released and cut the white rope under the action of hydrostatic release unit. Then the liferaft is disengaged and can free float. Ship continue to sink, the dumped rope of the liferaft is tightened so that the liferaft is automatically inflated when the rope tension is over the breaking strength of the dumping frangible ring. Then the liferaft will break the frangible ring and break away from the shipwreck. And survivors can board the liferaft.
2.Type And Detail:
JSQ-Ⅲ
JSQ-Ⅲ Hydrostatic Release Unit is a device used for releasing inflatable liferafts fastened on ships. When a ship sinks, HRU operates automatically within a depth of 2~4m and then liferaft works properly.
Release depth: 2-4m
Easy-breaking rope: 2.2 ±0.4kn
Certification: CCS
Hammar H20R:
The Hammar H20R is the best-selling hydrostatic release unit in the world and it has been saving lives on the oceans for more than 25 years. It has earned more worldwide approvals than any other unit becauese it is safe, reliable and simple. The Hammar H20 Solas Model is designed for liferafts from 6 to 150 persons.
Release depth:1.5-4m
Easy- breaking rope:2.2 ±0.4kn
Certification:EC
3.Steps: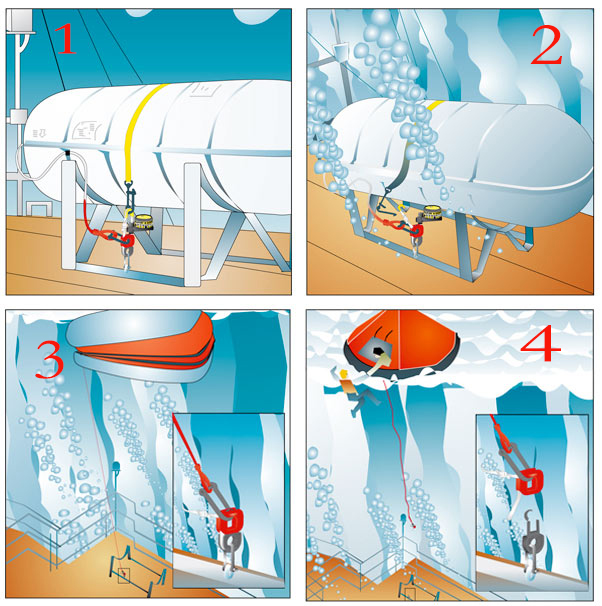 1.Liferaft on board
2.If vessel sinks, hydrostatic release unit activates, and Liferaft attempts to float to surface.
3.Ension on painter will cause Liferaft to inflate.
4.Tension on weak link will cause it to break ensuring liferaft does not go down with the boat.
4.photo: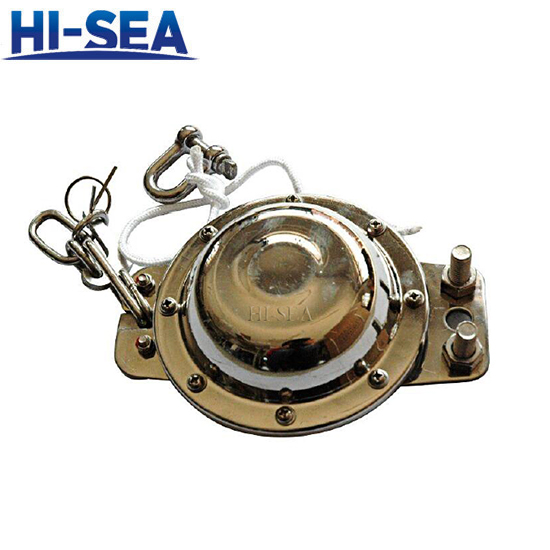 JSQ-Ⅲ Hydrostatic Release Unit
Related products for "Hydrostatic Release Unit"
Contact with us now