Grade 70 Chain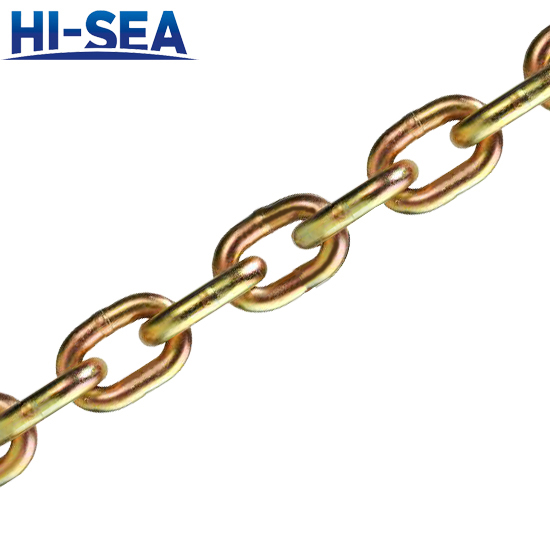 Grade 70 Chain
1. Product Description
Grade 70 chain, or grade 70 transport chain, is manufactured in heat-treated carbon steel. Grade 70 chain is an improvement over high test chain and meets stringent Department of Transportation (DOT) regulations. Load ratings of grade 70 chain are approximately 20% higher than grade 43. Grade 70 chain is most popular in the cargo industry as trailer tie downs, and also used for logging, towing, and some others. It is noteworthy that the grade 70 chain should never be used for overhead lifting. The grade 70 transport chain generally features a gold chromate finish, which makes it easily identifiable and usually embossed with 7, 70, or 700.
If you need non-standard chains, it is still possible. If you have any inquiries, please feel free to contact us.
2. Features for Grade 70 Chain
• General: not used for lifting
• Materials: carbon steel
• Finish: chromate, black painted and galvanized
• Standard: ASTM & NACM
• Application: trailer tie downs, logging, safety, oil rigging and etc.
3. Specifications of Grade 70 Chain
Material Diameter

Working Load Limit

Proof Test

Minimum Breaking Force

Weight per 100 ft

Maximum Inside Length

Minimum Inside Width

inches

mm

kg

lbs

kn

lbs

kn

lbs

kg

lbs

mm

inches

mm

inches

1/4''

7.10

1430

3150

27.80

6300

56.00

12600

34.0

75

21.80

0.86

11.40

0.45

5/16''

8.70

2130

4700

41.80

9400

83.60

18800

50.40

111

25.60

1.01

11.70

0.46

3/8''

10.30

2990

6600

58.70

13200

117.40

26400

71.00

156

30.20

1.19

14.00

0.55
4. Photos of Grade 70 Chain
Yellow Chromate Grade 70 Chain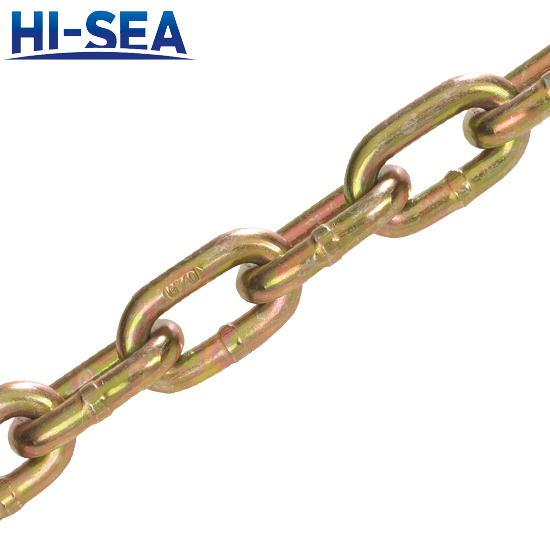 Black Painted Grade 70 Chain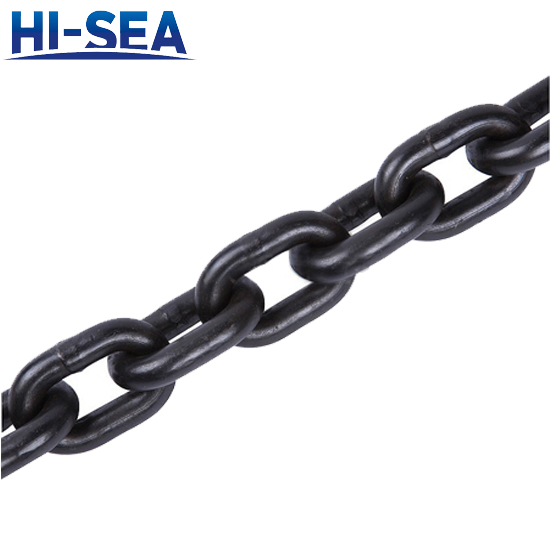 Hot Galvanized Grade 70 Chain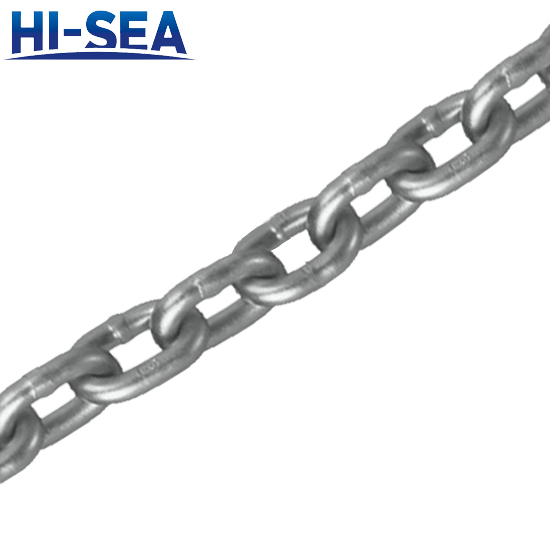 Contact with us now