MARINE & OFFSHORE EQUIPMENT
INDUSTRY EQUIPMENT
STOCK LIST
General Cargo Ship Diesel Marine Generator Set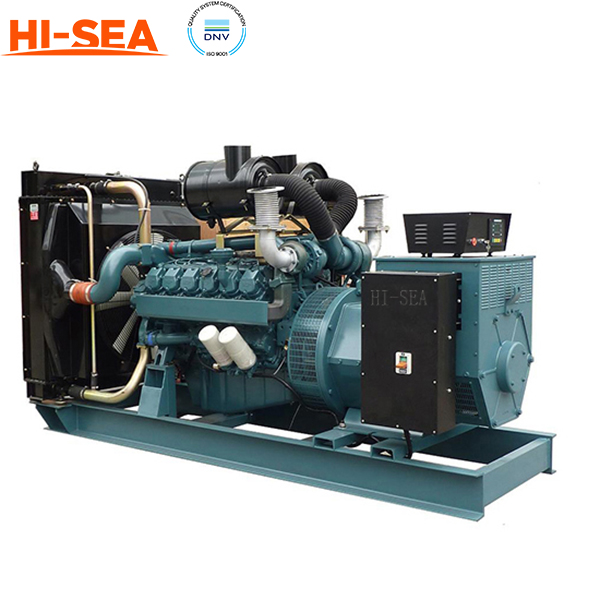 General Cargo Ship Diesel Marine Generator Set
Application
General cargo ships are typically designed to transport a wide range of dry and liquid bulk cargoes, as well as containers and other general cargo. To power their onboard systems and equipment, these ships rely on diesel marine generator sets that are designed to provide reliable and efficient power in a range of operating conditions. General cargo ship diesel marine generator sets come in a variety of sizes and power outputs, depending on the size and requirements of the vessel. They are typically powered by diesel engines and can be designed to operate on a range of fuel types, including diesel, heavy fuel oil, and natural gas.

Features
1.Generator is optional Marathon Alternator,Sunvim, Stamford,Siemens Alternator,Engga,Hengrui and other famous brands.
2.It can be customized as mobile, low noise, waterproof type genset according to customer demands.

Technical Parameter For JOHN DEERE Series
Main technical data of Genset

Genset Specification

Engine Specification

Model

Rated Output

Frequency/voltage

Cyl.

Displacement

kW/kVA

Hz/V

L

CCFJ90JW

90/112.5

50/40

6

3.61

CCFJ100JW

100/125

50/40

6

3.61

CCFJ120JW

120/150

50/40

6

3.61

CCFJ150JW

150/187.5

50/40

6

4.16

CCFJ180JW

180/225

50/40

6

4.16

CCFJ200JW

200/250

50/40

6

4.16

CCFJ250JW

250/312.5

50/40

6

4.16

CCFJ300JW

300/378

50/40

6

4.16

CCFJ350JW

350/437.5

50/40

6

4.16

CCFJ400JW

400/500

5040

6

416
Related products for "General Cargo Ship Diesel Marine Generator Set"
Contact with us now