Foam Filled Polyurethane Fender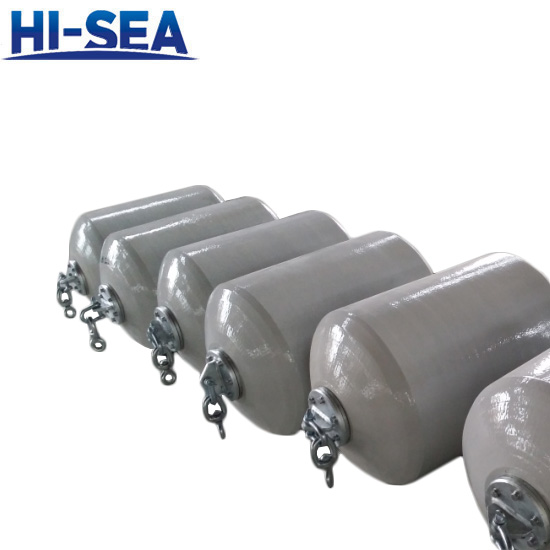 Foam Filled Polyurethane Fender
Application: Foam Filled Polyurethane Fender is a kind of constructive fender with polyurethane materials as its outer protective layer and EVA foam core forming the resilient inner parts. It has a high energy absorption compared to its reactive load meaning, its ideal for existing structures and certain hull types such as catamarans and cruise ships.
1. Foam Filled fender has good floating performance, it can't be affected by the tide, the fender can be kept at ideal waterline.
2. Installation and repairmen convenient, safety and reliable.
3. Applicable for pier and dock with large tide scope, ships and emergency purpose.
Reasons for Choosing Hi-Sea Marine:
1. Experienced, Reputable Supplier;
2. Supply a Large Range of Marine Equipment;
3. High Quality Products;
4. Reasonable and Competitive Price;
5. Short Delivery;
6. Excellent One-Stop Service;
7. Meet All the Requirements of Customers;
Drawing of Foam Filled Polyurethane Fender: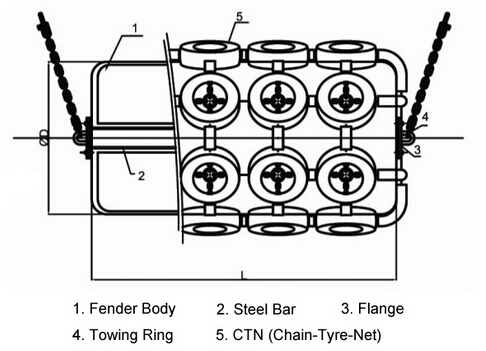 Foam Filled Polyurethane Fender Model

(Diameter*Length)mm

Reaction Force

KN

Energy Absorption

KJ

700*1500
129
24
1000*1500
180
52
1000*2000
272
76
1200*2000
308
98
1350*2500
432
157
1500*3000
596
244
1700*3000
652
310
2000*3500
893
495
2000*4000
1005
540
2000*4500
1161
624
2300*4000
1127
696
2300*5500
1671
1033
2500*4000
1366
894
2500*5500
1788
1200
3000*5000
1926
1633
3000*6000
2295
1851
3300*4500
1690
1498
3300*6500
2942
2601
3500*7000
3611
3049
Marine rubber fender in factory ready for shipping: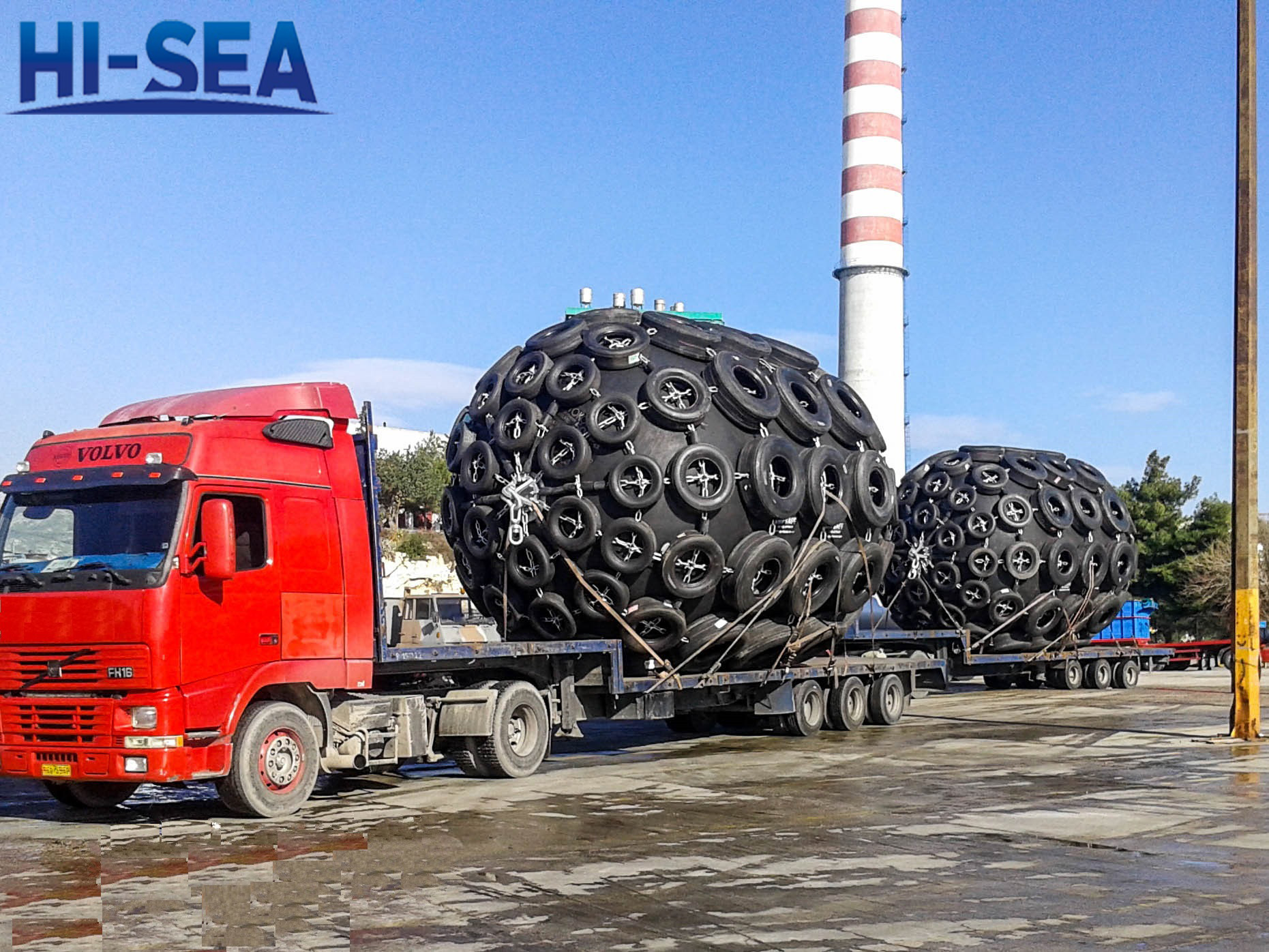 Contact with us now