Fluorescent Pendant Light with Emergency Bulb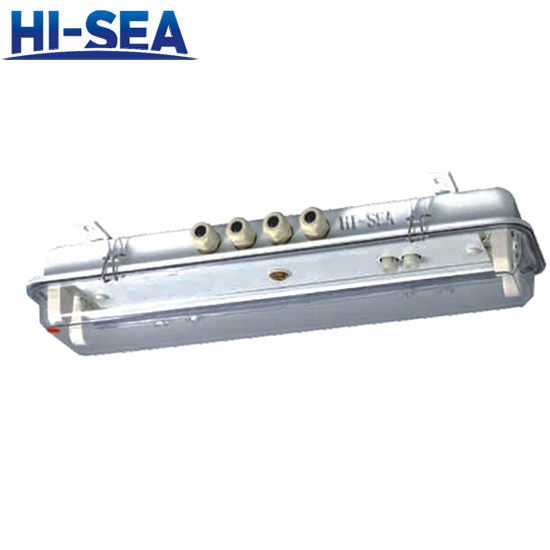 Fluorescent Pendant Light with Emergency Bulb
The Scope of Application:
Applicable to all kinds of ships with dripping, splashing and condensing water. Such as machine room, dry cargo, open deck, etc.
Product Characteristic:
The lamp equipped B15d lamp holder, used for 24V/15W emergency bulb. Emergency light bulbs are widely applicable and easy to install and replace. After the emergency light bulb is powered off or the power is cut off, the light bulb can still be illuminated normally for more than three hours. The light equipped compensating capacitance inside the lamp holder also has the good effect of start. The spin-style of lamp holder has fine contact function.
Production authentication:
Approved by the CCS(China Classification Society)
Specification:
Type

Power

Voltage

Power Factor

Lamp Holder

Protection Class

Weight

JCY24-2E

2×40W


110V/60Hz

220V/50Hz

220V/60Hz

>0.85

G13

IP55

7.2kg

JCY34-2E

2×30W

9.0kg

JCY44-2E

2×40W

11.0kg

JCY23-2E

2×20W

7.2kg

JCY33-2E

2×30W

9.0kg

JCY43-2E

2×40W

11.0kg

Drawing of Fluorescent Pendant Light with Emergency Bulb JCY24-2E: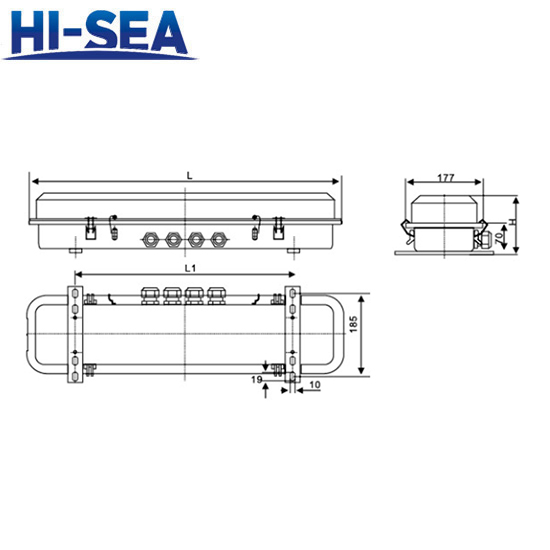 Fluorescent Pendant Light with Emergency Bulb JCY26-2E: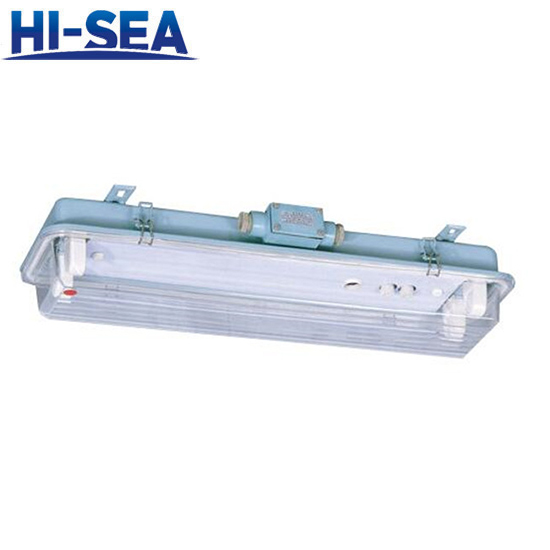 Contact with us now