Flash Butt Welded Anchor Chain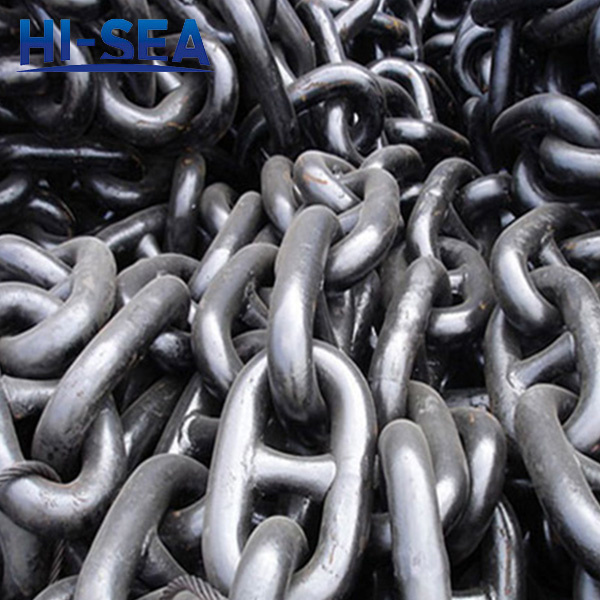 Flash Butt Welded Anchor Chain
Application:
Anchor chain cable is joined by many links. Due to the presence of stud in the middle of a link, anchor chain cable is divided into stud link chain and studless link chain. Anchor chains can be processed through the below steps: cutting bars, heating, bending, welding, trimming, stud setting, heat treatment, proof and breaking load test, optical crosstalk, dipping lacquer. Marine anchor chain consists of a number of "shackles " with the length of 25.0m or 27.5m. Every two shackles are connected by a Kenter shackle or D joining shackle. A Kenter shackle is used to connect two chains with common links; a D joining shackle is used to connect two chains with end link on both sides.
Features:
1.Type: Stud Link Anchor Chain or Studless Link Anchor Chain;
2. Diameter: 12.5mm-162mm;
3. Grade: U2/U3/AM2/AM3;
4. Material: CM490/CM690;
5. Certificate: ABS, LR, BV, NK, DNV·GL , RS, IRS, CCS ,etc..
Reasons for Choosing Hi-Sea Marine:
1. Experienced Reputable Supplier;
2. Supply a Large Range of Marine Equipment;
3. High Quality Products;
4. Reasonable and Competitive Price;
5. Short Delivery;
6. Excellent One-Stop Service;
7. Meet All the Requirements of Customers;
8. Supply ABS, CCS, BV, NK or other Certificates as Required.
Drawing of Anchor Chain:
D Shackle Connection: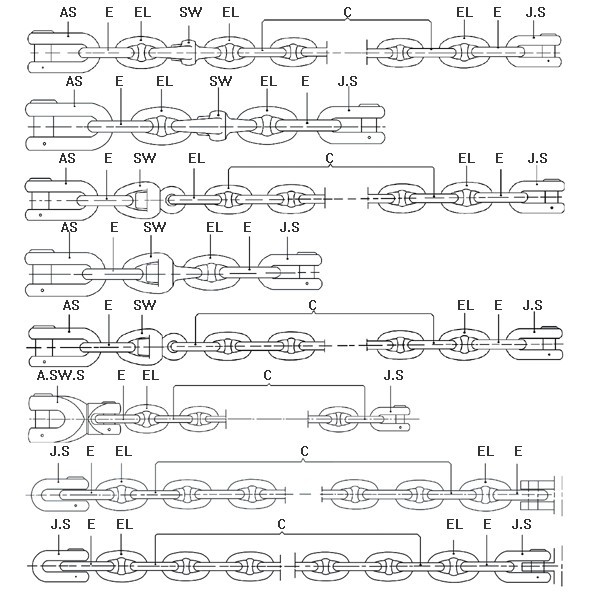 Kenter Shackle Connection: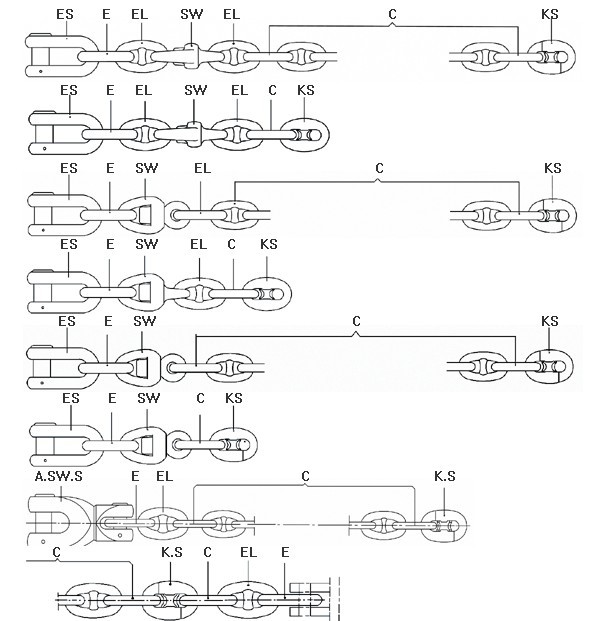 For more informations please contact us.
Related products for "Flash Butt Welded Anchor Chain"
Contact with us now