MARINE & OFFSHORE EQUIPMENT
INDUSTRY EQUIPMENT
STOCK LIST
Fire Valve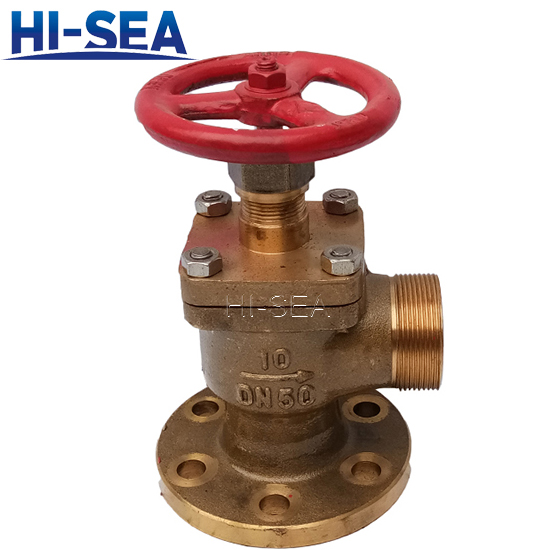 Fire Valve
Application
Fire valve is installed on the fire pipe network of the ship with the valve's interface to the fire field.The ship's fixed fire-fighting equipment is used to save the fire in the building. It is usually installed in the fire hydrant box and used with fire hose and water gun.

Material

(1) Body & cover & disc: Cast Tin Tronze
(2) Stem: Aluminum Bronze
(3) Seal: cast tin bronze
To meet the different needs of customers, the special materials can be customized according to one's request processing.
Technical Data
(1) Nominal pressure(MPa): 1.0

(2) Nominal diameter(mm): 40~65
Configuration Selection:
Part name

Material

Advantages / Disadvantages

Valve Body

Bronze

1. Seawater corrosion resistance;
2. The price is slightly higher than that of cast steel and cast iron;

Cast Steel

1. High mechanical strength and toughness;
2. It has special properties such as heat resistance, corrosion resistance and wear resistance;
3. The price is lower than that of bronze and higher than that of cast iron;

Cast Iron

1. Not corrosion resistant;
2. The price is lower than that of bronze and cast steel;

Spool

Bronze

1. Strong low temperature resistance;
2. Seawater corrosion resistance is stronger than stainless steel (304, 316);
3. The price is slightly higher than that of stainless steel;

Stainless Steel

1. It has strong tensile, anti-wear and corrosion resistance, and will not produce corrosion, pitting, corrosion and wear;
2. Stronger than copper;
3. High temperature resistance;

Valve Stem

Stainless Steel 304

1. Acid and alkali resistance;
2. High temperature resistance;
3. The price is lower than stainless steel 316;

Stainless Steel 316

1. It is more corrosion-resistant and acid resistant than stainless steel 304;
2. The price is slightly higher than that of stainless steel 304;

Valve Cover

Bronze

1. Seawater corrosion resistance;
2. The price is slightly higher than that of cast steel and cast iron;

Cast Steel

1. High mechanical strength and toughness;
2. It has special properties such as heat resistance, corrosion resistance and wear resistance;
3. The price is lower than that of bronze and higher than that of cast iron;

Handwheel

Csat Iron

The price is lower than that of bronze and cast copper
The differences are as follows:
Product drawings of other low-quality suppliers

Our factory manufactures products

Low quality product features

Consequence

Features of our products

Achieve results

1. Insufficient raw materials;
2. The processing method is not standard

The wall thickness is uneven, the material distribution is uneven, the valve body is easy to be damaged, and the service life is short

It is processed in strict accordance with the standard, with uniform wall thickness and material

The product has high safety factor and long service life

1. Made of iron and carbon steel;
2. Use the recovered scrap valve to repair and then sell it again;

The hardness and accuracy of the valve cannot meet the needs of use, and the shell is easy to crack, resulting in running, emitting, dripping and leakage, and even causing oil and gas pipeline explosion

Select high-quality materials according to customer needs, and make new products in strict accordance with standards

The hardness and accuracy of the valve meet the standard quality requirements to ensure the normal operation of the equipment

To improve profit margin, purchase cheap unqualified bolts

Unqualified valve bolts lead to safety hazards, which is easy to cause accidents

Make new valves in strict accordance with the material requirements of customers, and never substitute inferior products for good ones

Meet the hardness and accuracy requirements of standard valves, ensure the quality of valves and ensure the normal operation of equipment

Flange manufacturing quality is poor, with cracks, pores, insufficient thickness and other problems

It leads to wear resistance and poor pressure bearing of the valve, and the valve is prone to quality problems, which makes

short service life

Adopt standard bolts with quality assurance in strict accordance with customer requirements

Improve safety factor and prolong service life

In order to reduce the cost, cast iron valve core is used instead of bronze valve core

Cast iron valve core is easy to be corroded and damaged

Select standard materials in strict accordance with customer requirements

The product structure is reasonable and the safety factor is high

In order to reduce costs, ordinary round steel valves are used instead of stainless steel valves

1. The diameter of valve rod fails to meet the requirements;
2. The performance of alternative materials is unstable, without heat treatment, the quality can not meet the standard, and the service life is short

1. Made of stainless steel;
2. The diameter of valve rod meets the design requirements;
3. High temperature quenching and tempering heat treatment

The product has reasonable structure, high safety factor and long service life
Drawing

① Body: Brass/Bronze

② Seat: Bronze

③ Disc: Bronze

④ Stem: Brass
Parameter performance:
DN

(mm)

Structure dimension

thickness

Flange

bolt

L

L1

H1

L2

H2

A

B

A

B

A

B

D

D1

D2

d0

b

n

Th.

40

240

134

85

70

181

154

90

70

5

125

93

74

14

14

6

M14

50

258

145

85

80

189

156

100

80

5

135

103

84

14

14

6

M14

65

294

170

100

95

220

125

120

90

6

155

123

104

15

14

6

M14
AS/BS
DN

(mm)

Structure dimension

thickness

Flange

bolt

L

L1

H1

L2

H2

AS

BS

AS

BS

AS

BS

D

D1

D2

d0

b

n

Th.

40

225

130

80

65

181

154

80

65

5

150

110

88

16

18

4

M16

50

238

145

85

75

189

156

85

75

5

165

125

102

17

18

4

M16

65

284

170

100

95

220

190

110

90

6

185

145

122

17

18

4

M16
When working pressure in 3MPa
DN

(mm)

Structure dimension

thickness

flange

bolt

Hand wheel

Lift range

Weight(kg)

L

H1

H

D

D1

D2

d0

b

n

Th.

D0

S

40

62

90

326

5

125

93

74

15

14

6

M14

120

11

11

7.6

50

75

95

353

6

135

103

84

15

14

6

M14

140

11

14

9.8

65

80

115

416

7

170

132

110

17

17

8

M16

160

12

18

12.6
Product Showing: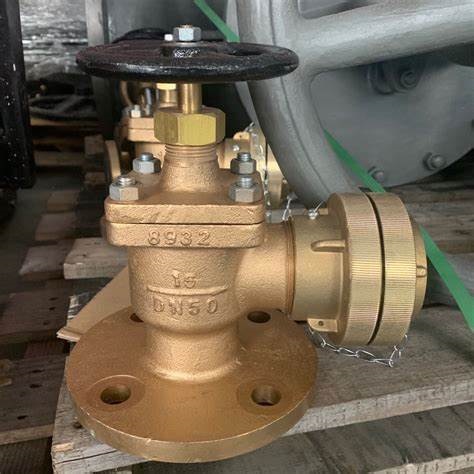 Certificates:

Contact with us now