MARINE & OFFSHORE EQUIPMENT
INDUSTRY EQUIPMENT
STOCK LIST
Fire Resistant Lifeboat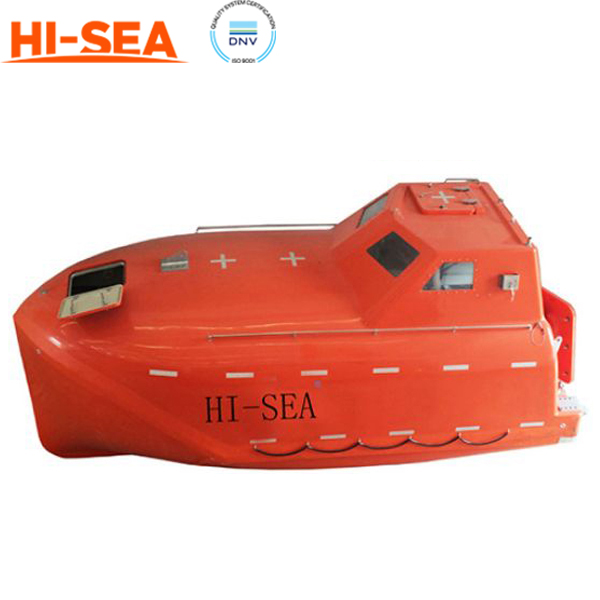 Fire Resistant Lifeboat
Description:
A fire-resistant lifeboat is a specially designed watercraft intended for use in emergency situations, particularly when there is a risk of fire or extreme heat. These lifeboats are constructed using materials and features that enhance their resistance to fire, protecting the occupants and ensuring their safe evacuation from a potentially hazardous environment.
Fire-resistance lifeboats are equipped with watering equipment and an air feed unit in addition to a totally enclosed lifeboat. It is generally carried in the ship which has the danger of fires, such as a tanker and a gas transport ship, and in order to supply the air consumed in 10 minutes(by persons and main engine) while it is assumed that it is required to escape from destruction by fire ocean space, the high-pressure air container is installed in this lifeboat. For the purpose of preventing damage to the surface of the lifeboat by fire and the rapid rise of the temperature in a lifeboat when escaping from fire while at sea, the watering pump installed in the lifeboat is put into operation, a canopy is made to inject the sea water sucked up from the bottom of the lifeboat with a watering pipe, and the surface of a lifeboat is covered a water screen.
Features:
Fireproof Construction: Fire-resistant lifeboats are typically built using materials that can withstand high temperatures and resist combustion. The hull, deck, and other structural components are often made from fireproof materials such as reinforced steel or aluminum alloy.
Heat Insulation: The lifeboat's interior is equipped with effective heat insulation to protect occupants from the intense heat generated by fire. This insulation helps maintain a safe and comfortable temperature inside the lifeboat while preventing the spread of fire.
Fire Suppression Systems: Fire-resistant lifeboats often incorporate fire suppression systems, including fire extinguishers, automatic sprinklers, or specialized foam systems. These systems help control and extinguish fires that may occur within the lifeboat.
Smoke Extraction: To ensure visibility and maintain breathable air, fire-resistant lifeboats are equipped with smoke extraction systems. These systems help remove smoke and toxic gases from the interior, creating a safer environment for the occupants.
Emergency Communication: Fire-resistant lifeboats are equipped with communication devices such as VHF radios, distress beacons, or satellite communication systems. These enable occupants to communicate their location and distress signals to rescuers or nearby vessels.
Enhanced Stability: Stability is crucial during emergency situations, especially when evacuating from a vessel in distress. Fire-resistant lifeboats are designed to provide stability even in rough sea conditions, reducing the risk of capsizing or swamping.
Sealed Compartments: Fire-resistant lifeboats often feature watertight or airtight compartments to prevent water ingress and maintain buoyancy. These compartments ensure that even if the lifeboat is submerged or partially filled with water, it remains afloat and functional.
Application:
The primary purpose of a fire-resistant lifeboat is to ensure the safe evacuation of occupants in the presence of fire or extreme heat. It is commonly used in industries where the risk of fire is high, such as offshore oil and gas platforms or vessels carrying hazardous cargo.
Product Specification:
Product name

Main dimensions (m)

No load weight

Full load weight

Release mechanism SWL

Max towing force

Fire resistant lifeboat

5*2.2*1.2

2405

4550

80

2.6

6.5*2.32*1.15

3160

6130

80

3.0

6.5*2.32*1.15

3172

6390

80

3.0

7.5*2.78*1.2

3300

8250

130

3.0

8.5*3.2*1.25

6544

11668

130

3.0

Tank capacity

190

speed

>6

Engine type

380J-3

Hull material

Fire-retardant G.F.R plastic
Photo One of Fire Resistant Lifeboat: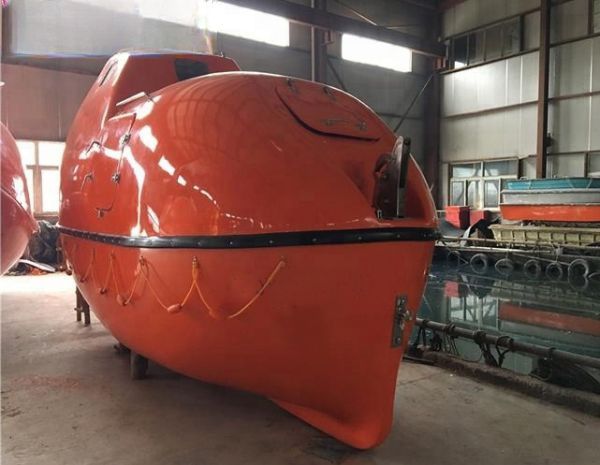 Photo Two of Fire Resistant Lifeboat: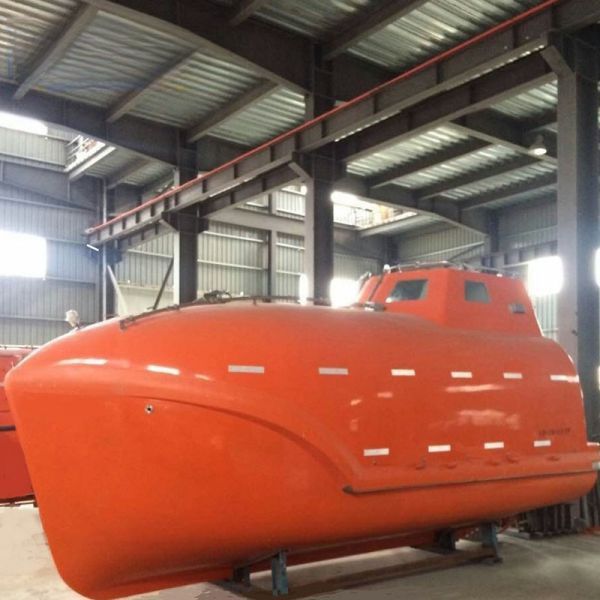 Drawing of Fire Resistant Lifeboat: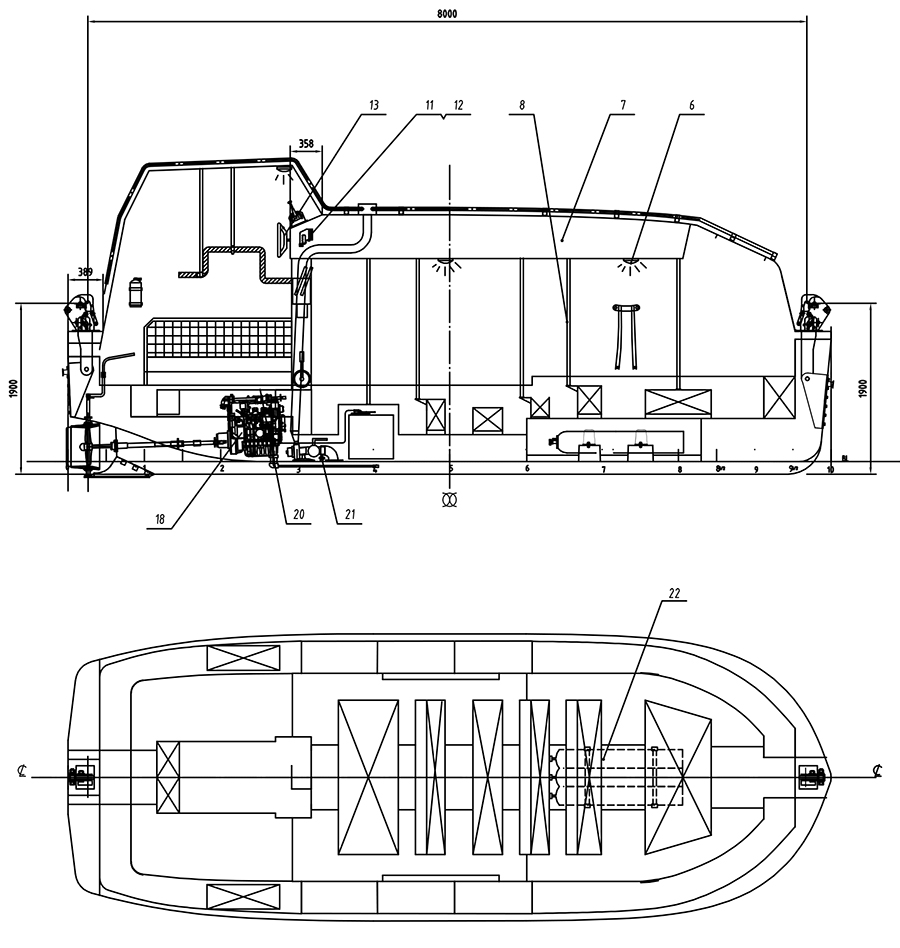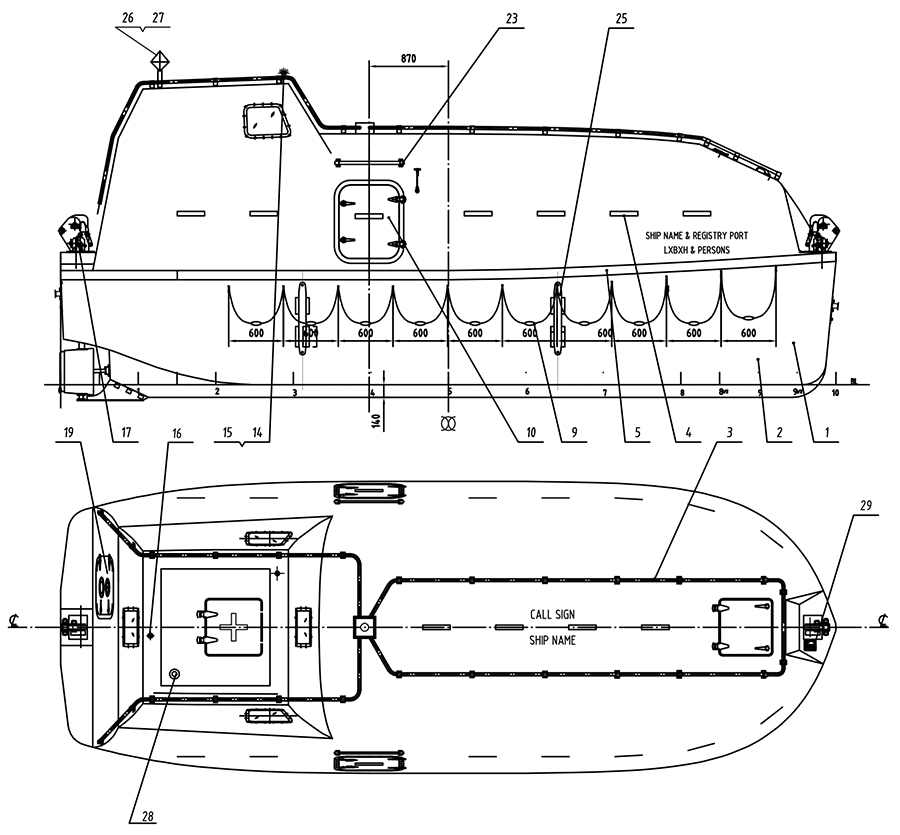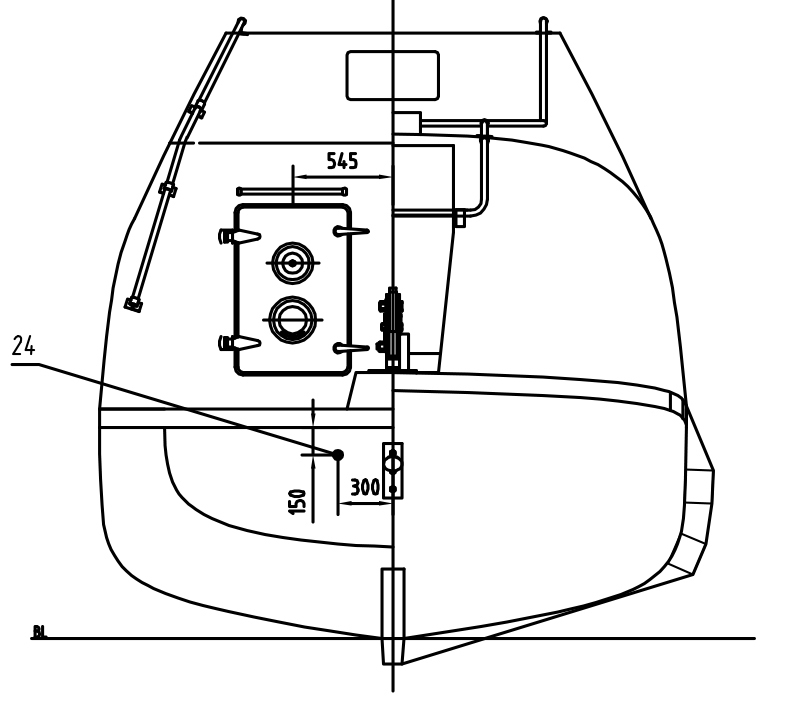 Related products for "Fire Resistant Lifeboat"
Contact with us now