MARINE & OFFSHORE EQUIPMENT
INDUSTRY EQUIPMENT
STOCK LIST
FRP Pipe for Flue Gas Desulfurization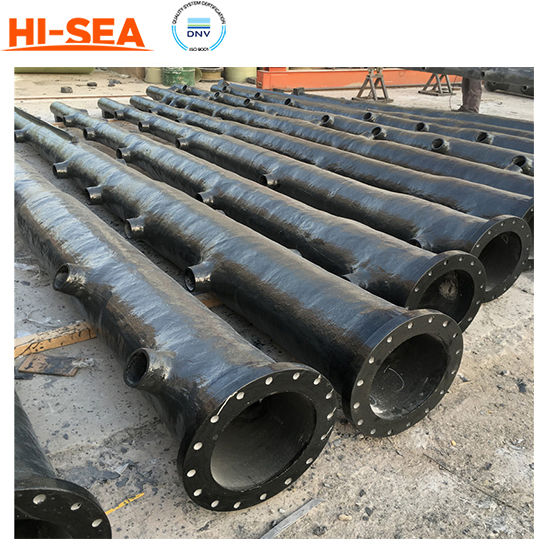 FRP Pipe for Flue Gas Desulfurization
Product Characteristic:
Wide temperature adaptation range: The desulfurization rubber line can be used for a long time in the range of -40 °C - +140 °C, and the rubber layer will not be separated from the steel frame due to temperature changes.

High strength, high impact resistance: low density of rubber elastomer (1.2g/cm3), light weight, good vibration absorption performance and excellent mechanical shock resistance, high strength, good rigidity, no creep, anti- Impact, shock and water hammer resistance for easy transportation, installation and maintenance.

Excellent structure: the reinforced steel pipe and rubber layer of the pipe are composited with high-performance adhesive. The special process is compounded and vulcanized by the company's professional vulcanization equipment, which overcomes the pressure resistance of the steel pipe and wear-resistant, plastic and rubber wear-resistant. It has the disadvantages of non-compression and poor creep resistance of FRP, and it has the common advantages of steel pipe and wear-resistant rubber.

Good wear resistance and long service life: The test results of wear value are generally in the range of 0.03 - 0.20 cm3 / 1.61km, which is about 3-5 times that of plastic, and the wear resistance is 4-6 times higher than that of steel pipe.
Related products for "FRP Pipe for Flue Gas Desulfurization "
Contact with us now