MARINE & OFFSHORE EQUIPMENT
INDUSTRY EQUIPMENT
STOCK LIST
External Fire Fighting System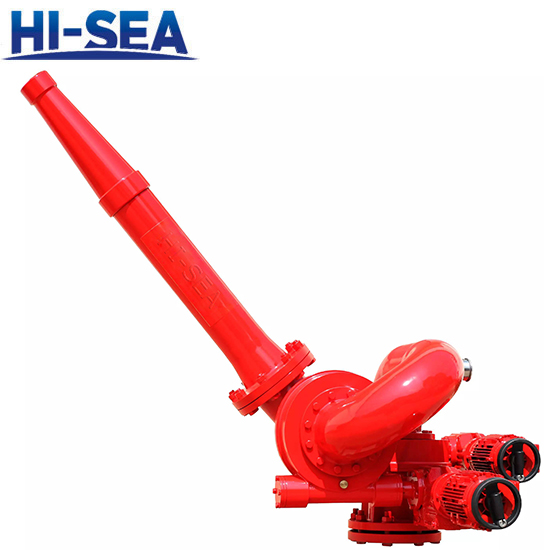 External Fire Fighting System
Description:
This system is used to extinguish the fire in other ships. It is composed of fire pump, large flow fire monitor, control system, water nozzle and so on. This system is mainly used in fireboats, port tugboats, oil platforms, oilfield guard ships, salvage ships, etc. It has three control parts for fire monitor: embedded control panel, wireless remote controller and centralized control cabinet. The embedded control panel is installed in the console of the cab. It is used to control the combination and disconnection of fire pump clutches. It also can control the horizontal and vertical rotation as well as jetting flow of the fire monitors. The wireless remote controller needs to be stored by professionals. The operators can control the fire monitors through the control box. It is an auxiliary operating part of the control panel. The centralized control cabinet is usually installed in cab or machinery space.
Drawing of External Fire Fighting System:

Related products for "External Fire Fighting System"
Contact with us now