MARINE & OFFSHORE EQUIPMENT
INDUSTRY EQUIPMENT
STOCK LIST
Dry Powder Fast Filling Machine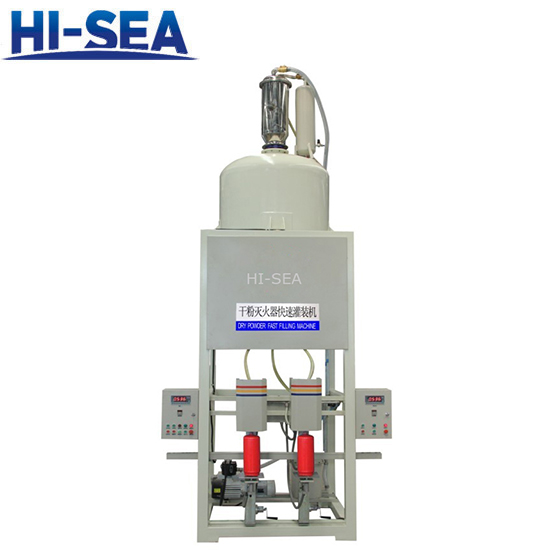 Dry Powder Fast Filling Machine
Description:
Dry powder fast filling machine has double filling heads, which can fill fire extinguisher simultaneously or alternately. It is controlled by PLC (Programmable Logic Controller), so it can precisely control the filling accuracy of fire extinguisher. This machine can inhale powder, decorticate, fill, stop, reset, inhale dust and store data automatically. It combines coarse filling with accurate filling. This machine is approved by CE certificate.
Product Superiority:
1. Fast filling
2. Full-automatic process
3. PLC control
Product Detail:
Filling accuracy: 1kg≤±0.015
Filling speed: 20kg-30kg/min
Filling scope: 1-75kg
Related products for "Dry Powder Fast Filling Machine"
Contact with us now