Dredge Cutter Head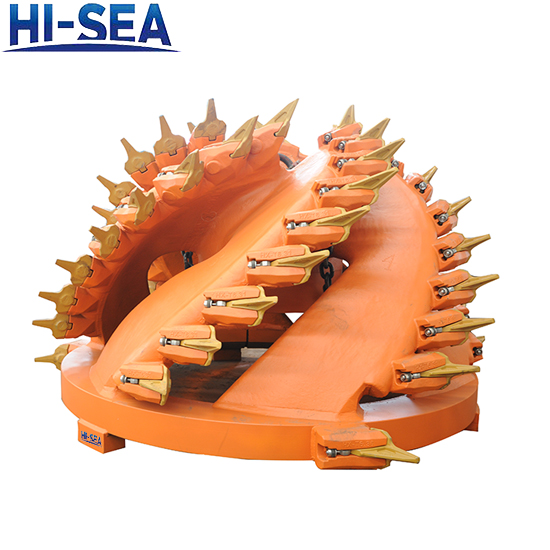 Dredge Cutter Head
Application
The dredge cutter head is mounted on the front of a cutter suction dredger. It is an important part of dredging equipment. It offers an advanced system for all applications (soft up to very hard rock, mixed soil, sand and clay) and cutter power from 35kW to 6000 kW.
Features
1.Number of blade:5 or 6.
2.various types of cutter heads and easily replaceable tooth.
3.Refined tooth and cutting edge design.
4.Exceptional wear resistance,simplified maintenance and low spill.
5.Cutter shaft, bearing and others can be optional.
6.Products can be customized.
Drawing of Dredge Cutter Head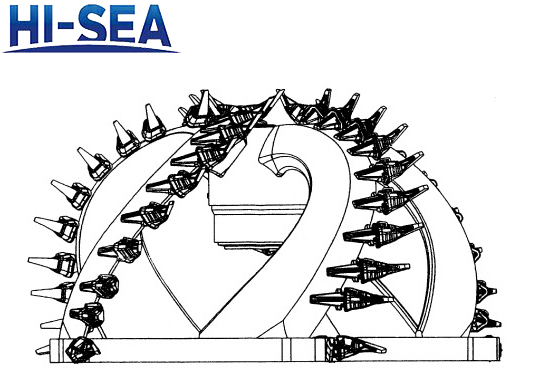 Technical Parameters
Inner Ring

Dia.(mm)

No.of

Blade

Rotated

Speed(rpm)

Output

Torque(kN-m)

Max

Shaft

Power(kW)

Suction

Pipe

Dia.(mm)

Capacity(m3/h)

Water

Overflow

of

Pump(m3/h)

830

5

0-34

9.7

35

250-300

200

800

955

5

0-35

17

62

350-400

350

1200-1400

955

5

0-30

21

66

350-400

350

1200-1400

1330

5

0-30

32

101

400-450

650

2000-2500

1550

5

0-30

56

176

500-550

900

3000-3500

1750

5

0-32

75

251

600-650

1200

4000-4500

1750

5

0-30

84

264

600-650

1200

4500-5000

1750

5

0-24

90

226

600-650

1200

4500-5000

1830

5

0-30

119

375

600-650

1600

5000-6000

2000

5

0-30

175

550

650-700

1800

6000-6500

2150

6

0-30

180

750

700-750

2000

6500-8000

2260

6

0-30

186

900

800-850

3000

8500-11000

2330

6

0-30

350

1100

850-900

4000

12000-15000

2400

6

0-30

446

1400

900-950

4500

14000-16000
Photo of Dredge Cutter Head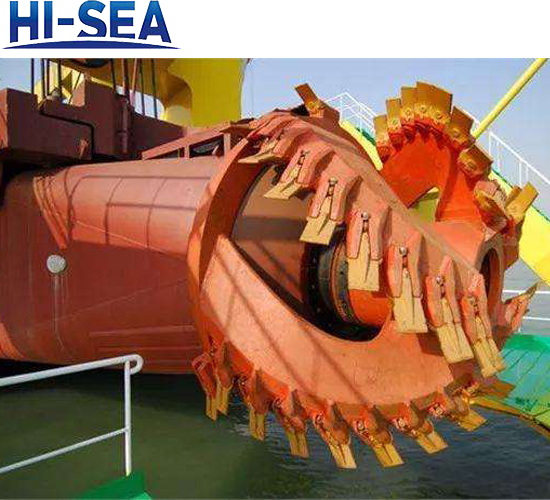 Contact with us now