Double-deck stainless steel navigation signal light
Products Characteristic:

Applied to the ships with the length 50m or above 50m as lamp signal liasion when night navigation. It can replace the up and down bulb when open the cover. It is more convenient to replace the bulb because of the intergrated design for the up and down layer. The shell adopts stainless steel material, the surface is painted the special mold-powder, has the feature of corrosion-resisting and shock resistance. It is waterproof under the bad environment. The lampshade adopts PC material,it has the feature of ultraviolet radiation resistance and non-discolouring.
Specification:
Name

Type

Visibility

Level arc

Lamp holder

Bulb
Protection class

Color

weight

starboard light

CXH1-10B1

3n.m

112.5°

P28S


24V60W60cd

110V60W60cd

220V65W60cd

IP56

green

4.3kg
port light

CXH2-10B1

3n.m

112.5°

red

4.3kg
masthead light

CXH3-10B1

6n.m

225°

transparent

4.1kg
stern light

CXH4-10B1

3n.m

135°

transparent yellow

4.2kg
all-round light

CXH6-10B1

3n.m

360°

red green transparent

4.0kg
Double-deck Stainless Steel Navigation Signal Light: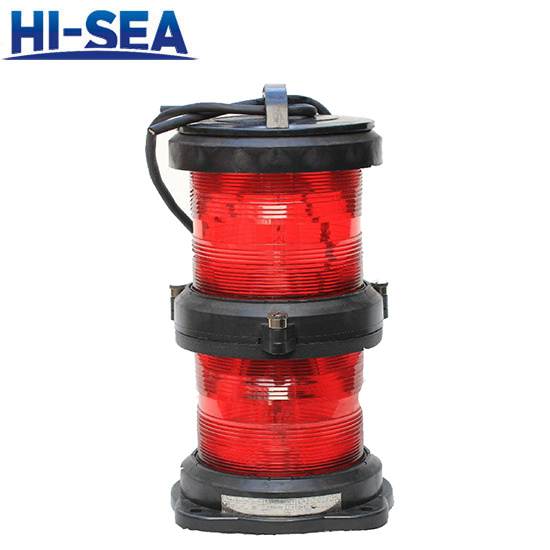 Drawing of Double-deck Stainless Steel Navigation Signal Light: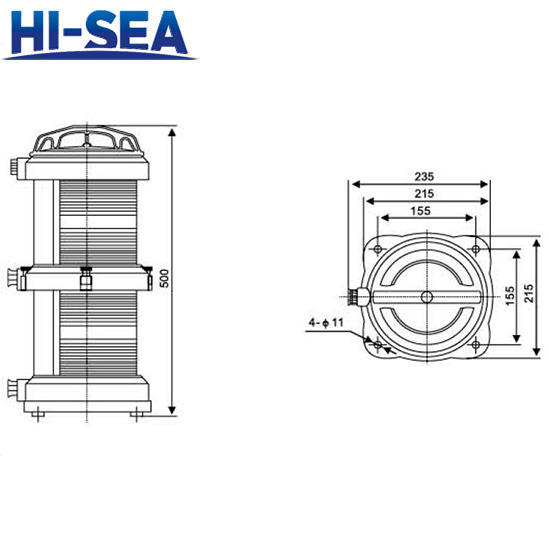 Contact with us now