CJPF Fire Resistant Unarmored Marine Power and Control Cable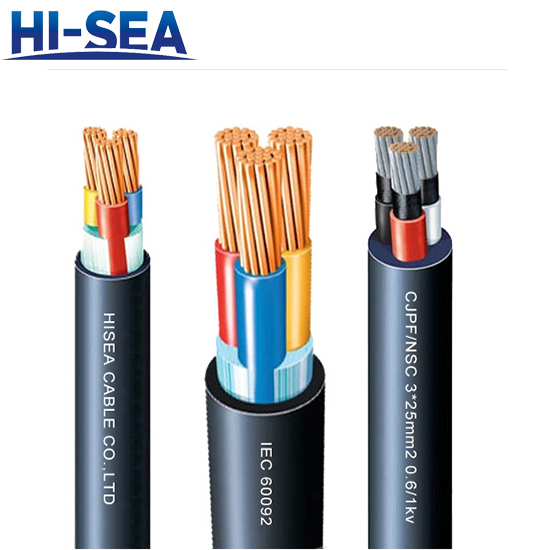 CJPF Fire Resistant Unarmored Marine Power and Control Cable
Applications
This product is used in ships,petrol platforms and offshore buildings for power,light and control systems,usually used for fixed installation in most areas and open deck in ships.
Constructions
1.Conductor
Stranded copper wire 1.0mm2 to 10mm2 Class 2
Stranded copper wire 16mm2 to 240mm2 Class 5(Flexible)
Annealed stranded copper wire on request.
2.Insulation
Mica tape XLPE
3.Bedding Separate tape
4.Sheath
Thermoplastic Polyolefine(SHF1),Thermosetting Polyolefine (SHF2) on request.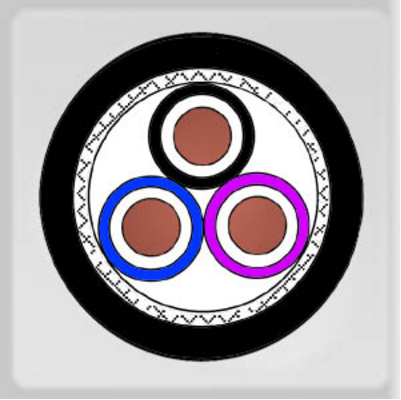 Applied Standards
IEC 60092-350 IEC 60092-353 IEC 60332-1-2 IEC 60754-1/2 IEC 61034 IEC 60331-21 series
Service Conditions
1.Rated Voltage:U0/U 0.6/1kV
2.long time working temperature 90℃
3.Minimum recommended installation temperature -15 °C Lowest operation temperature -40 °C
4.flexible cables for mobile devices,the other cables are fixed laying cable bending radius while laying is as below
Cable Structure

Cable Outer Diameter

Minimum Bending Radius

Metal Braided Armored

6D

Non Armored

D≤25

4D

D>25

6D
Identification
Lot number, cable type, cable size, voltage, temperature, standards, production month, manufacturer's name and meter marking printed on the sheath
Related products for "CJPF Fire Resistant Unarmored Marine Power and Control Cable"
Contact with us now