B Type Marine Air Receiver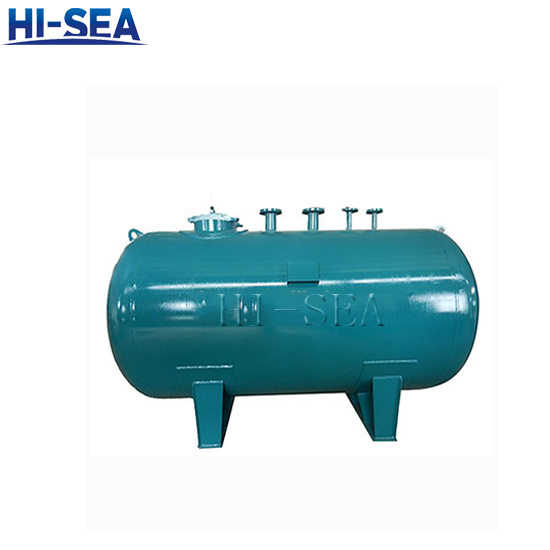 B Type Marine Air Receiver
Application
The product used to store compressed air,which supply start-up or air whistle for main engine and auxiliary engine. B-type horizontal model is made up of steel body, seal cover, manhole, inlet/outlet valve, safety valve, pressure gauge and pressure gauge valve, drain valve, installation seat etc.
Introduction
1.Excellent sealing property,the tank is sealed device,no touching to make sure the water quality is not polluted.
2.Long life span,the rubber diaphragm can unfoleded more than 200 thousands times.Once filling air can use for a long time.
3.Safety,the diaphragm is food grade natural rubber,can used in the drinking system.
Technical Data
Technical Data
Model
Capacity
Design Pressure
Work Pressure
Design Temperature
Internal Diameter
Length
Height
Weight
m³/h
mpa
Mpa
℃
mm
mm
mm
kg
B0.63-1.0
0.63
1.1
1.0
100℃
790
1800
1400
487
B0.8-1.0
0.8
1.1
1.0
100℃
700
2270
1400
529
B1.0-1.0
1.0
1.1
1.0
100℃
800
2209
1490
695
Note:The models in stylebook are part of our products,if you have any requirement,plesae contact with us.
Certificates
The products approved by BV,ABS,CCS,RINA,DNV-GL,etc.They can be offered along with the marine air receiver tanks.

Contact with us now