Admiralty Anchor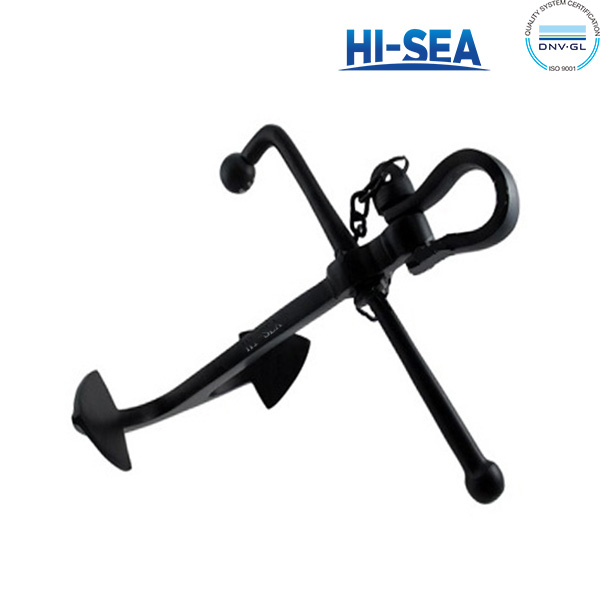 Admiralty Anchor
Application:
Also called Admiralty type Anchor, Admiralty pattern anchor, A.P. anchor, Fisherman anchor, Kedge, Kedge anchor, etc.The Admiralty pattern anchor is the most recognizable as a typical anchor of a sailing ship. This anchor with its superb construction it represents the final stage in the development of the fixed anchor. It consists of a central shank with a ring or shackle for attaching the rod. At the other end of the shank there are two arms, carrying the flukes, while the stock is mounted to the other end, at ninety degrees to the arms. When the anchor lands on the bottom, it will generally fall over with the arms parallel to the seabed.For more information,please feel free to contact us.
Features:
Type: Admiralty anchor
Material: ZG200-400C
Nominal Weight: 50KG-10000KG
Finish: Black bitumen paint, anti-rusting paint or customized
Packing: Carton or Wooden Case
Certificates: CCS,ABS,BV,LR,NK,RINA,etc.
Drawing of Admiralty anchor:
Nominal Weight (kg)

Dimensions (mm)

H

h

h1

B

C

50

960

230

42

635

185

75

1,105

266

45

710

210

100

1,215

293

49

780

230

125

1,310

316

52

840

245

150

1,395

336

55

900

265

200

1,535

370

61

990

290

250

1,650

398

65

1,065

310

300

1,755

423

70

1,105

330

400

1,930

465

77

1,240

365

500

2,080

502

84

1,335

390

600

2,210

533

89

1,440

415

700

2,330

560

93

1,500

440

800

2,435

587

97

1,570

460

900

2,530

610

101

1,630

475

1,000

2,620

633

104

1,685

495

1,250

2,825

680

112

1,810

535

1,500

3,000

725

118

1,955

565

2,000

3,300

797

131

2,140

625

2,500

3,550

857

138

2,270

672

3,000

3,780

912

150

2,415

715

3,500

3,980

960

158

2,540

750

4,000

4,160

1,000

165

2,650

785

5,000

4,480

1,100

184

2,830

800

6,000

4,740

1,113

190

3,000

938

7,000

4,760

1,180

200

3,165

960

8,000

5,025

1,280

210

3,300

980

9,000

5,450

1,330

220

3,440

990

10,000

5,680

1,340

230

3,600

1,085
Marine Anchor in Factory: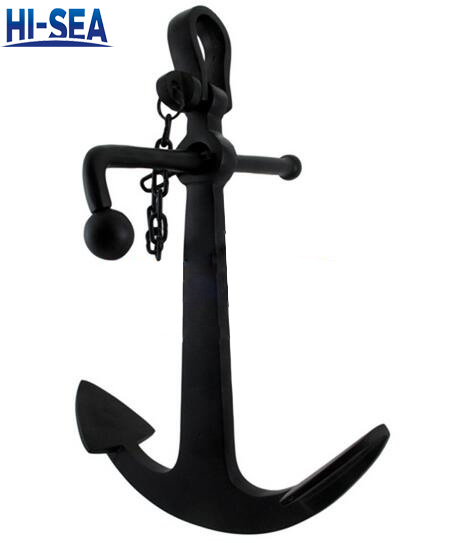 Contact with us now