MARINE & OFFSHORE EQUIPMENT
INDUSTRY EQUIPMENT
STOCK LIST
12mm Temp. Transmitter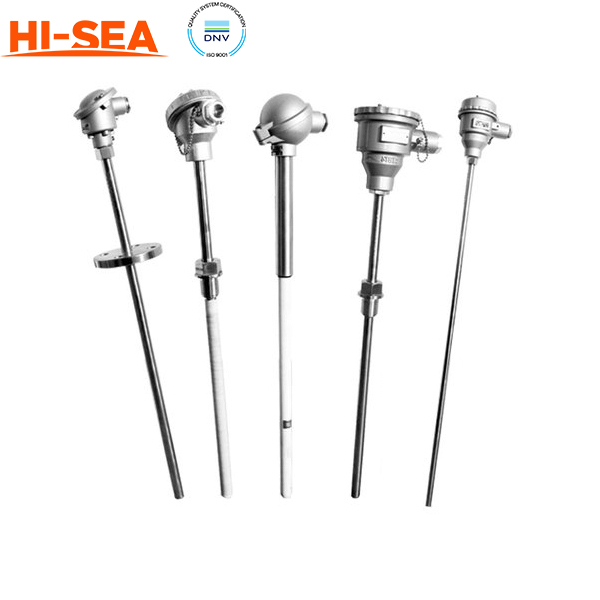 12mm Temp. Transmitter
Introduction:
A 12mm temperature transmitter refers to a device used to measure and transmit temperature readings in industrial or process control applications. The "12mm" refers to the diameter of the device, typically indicating its compact size for easy installation.
Temperature transmitters are commonly used in industrial settings where accurate and reliable temperature monitoring is crucial. These transmitters convert the analog temperature signal from a temperature sensor, such as a thermocouple or RTD (Resistance Temperature Detector), into a digital signal that can be transmitted to a control system or data acquisition system for further processing.
The 12mm temperature transmitter typically includes a sensing element, signal conditioning circuitry, and a communication interface. The sensing element is in direct contact with the medium whose temperature is being measured, and it converts the temperature into an electrical signal. The signal conditioning circuitry amplifies and linearizes the electrical signal, compensates for environmental factors, and provides necessary electrical isolation.
The communication interface in the 12mm temperature transmitter allows the device to transmit the temperature data to a central control system or other monitoring equipment. Common communication protocols used in temperature transmitters include 4-20mA analog output, HART (Highway Addressable Remote Transducer), Modbus, Foundation Fieldbus, or Profibus.
Technical Parameters:
Model

Temp. affect element

Measuring range

Protector

Material Dia. mm

Nominal pressure

Output (option)




WXPK

Pt100

Pt500

Pt1000




-70~500

SUS304

SUS316L Single/double protector

Φ12




Φ16




1.0MPa

1. Output resistence

(two, three wire)

2. Output DC 4~20mA

(two wire)
Drawing: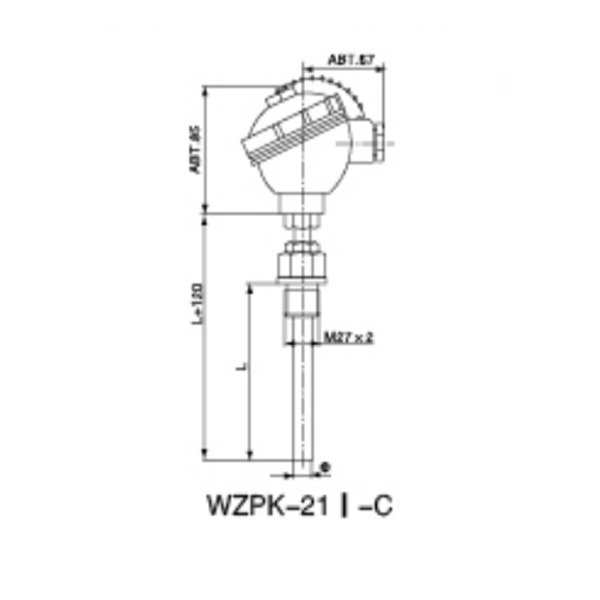 Related products for "12mm Temp. Transmitter"
Contact with us now