Chain DIN 764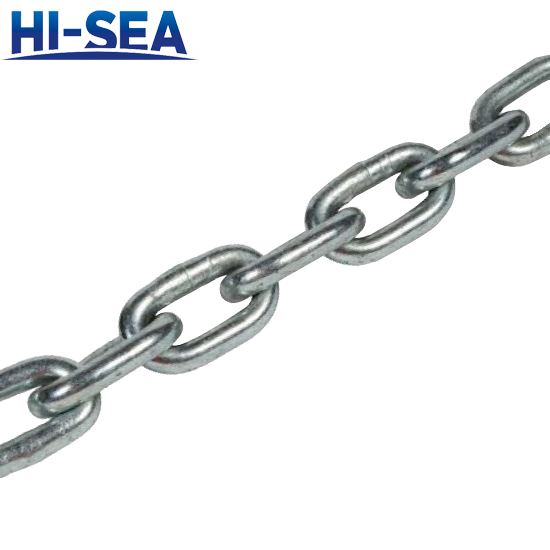 Chain DIN 764
1. Product Description
Chain DIN 764 is manufactured for conveyors with available options of gr 2, gr 3, and gr 5. The calibrated and tested Din 764 chain has two tolerances: tolerance A for chain wheels and B for rollers. It should be noted that the din 764 chain should not intended to be used as lifting chains or chain slings.
If you have any inquiries, please feel free to contact us.

2. Features of Chain Din 764
• Type: steel link chain
• Standard: generally to Din 764
• Application: for general purposes
• Finish: zinc plated, black painted, hot dip galvanized, powder coated, or as your request.
• Packaging: drums, reels,hanks or as your request
3. Specifications for Chain DIN 764
Size

d

mm

Inside Length

t

mm

Inside Width

b1

mm

Outside Width

b

mm

Length

L

L=11 * t

mm

Weight per 100m

kg

Breaking Load

kn

Test Load

kg

4

16

5

14

176

31.3

7

400

5

18

7

18.2

198

51.4

11.8

680

6

21

8

21.5

231

74

16.5

850

8

28

11

29

308

131.5

32

1680

10

35

14

36

385

200

50

2630

12

42

16

41

462

298

70

3680

13

45

18

47

495

350

80

4200

14

49

20

48

539

406

92

4830

16

56

22

58

616

520

125

6700

18

63

24

65

693

650

160

8400

20

70

27

72

770

820

200

10000

23

80

31

83

880

1100

250

13000

26

91

35

94

1001

1400

320

16000
4. Photo of Chain Din 764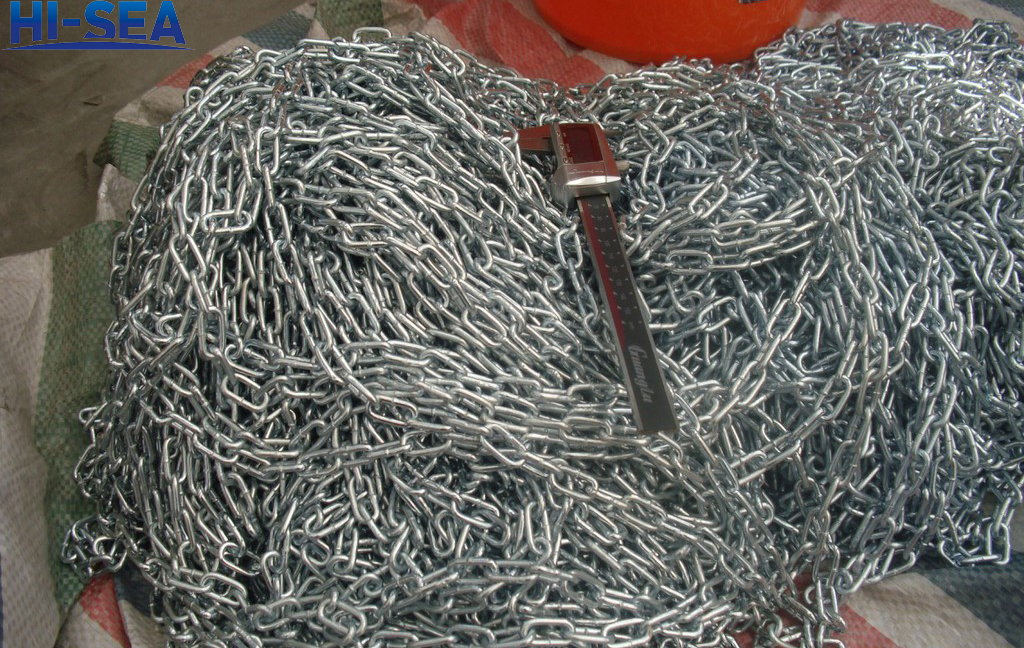 Contact with us now