Water and Oil Separator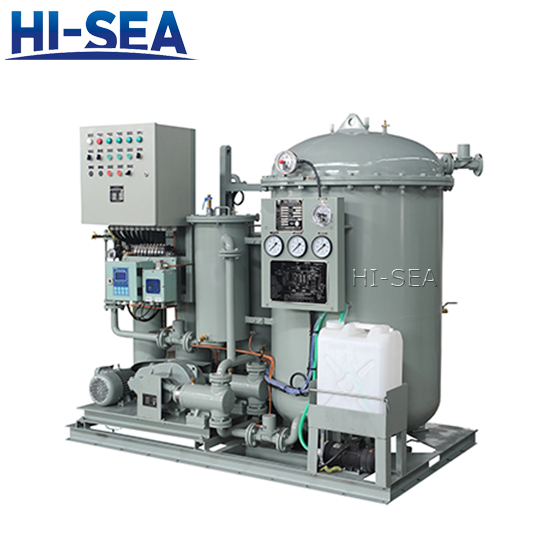 Water and Oil Separator
1. Water and Oil Separator Technical Principle
The Water and Oil Separator adopts the combination of 1st stage, cone plate gravity and coalesce separation; 2nd stage, fiber filter and 3rd stage, membrane permeation in order to make the treated bilge water to reach the requirements of discharge standard of the resolution of IMO MEPC.107 (49).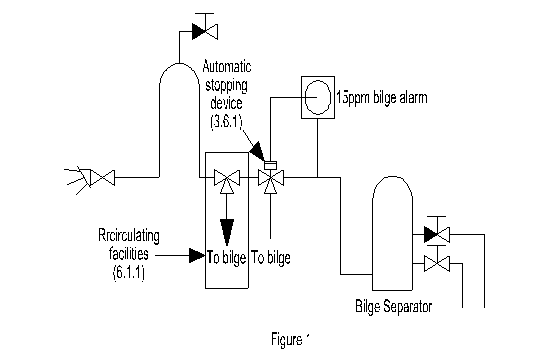 As shown in the enclosed drawing,bilge water comes into the 1st stage coalescer separator because of the suction of the Feeding pump, that is in a vacuum negative pressure, and it effectively prevents the problem that the bilge water is difficult to be separated because of the emulsion caused by feed pump under pressure. The liquid coming out of Feeding pump is adsorbed and filtered by the 2nd stage fiber filter, and then goes into the 3rd stage membrane to reach the discharge standard.
There is a 15ppm bilge alarm in the ship cabin to measure the oil content of effluent. If it finds that the oil content of effluent is in an excess of limit, the oil content meter can make order to switch turn it into the 3rd stage, membrane treatment process.
The oil content meter will give an alarm if finds the oil content of effluent is above limit, and the unqualified water pneumatic three-way valve VS6 is opened automatically, so that the unqualified water is return to bilge, not to the overboard.
2. Certificates of Water and Oil Separator: CCS, EC, BV, DNV.GL , KR, LR, ABS, RINA approvable.

Related products for "Water and Oil Separator"
Contact with us now