Vessel Aluminium Alloy Accommodation Ladder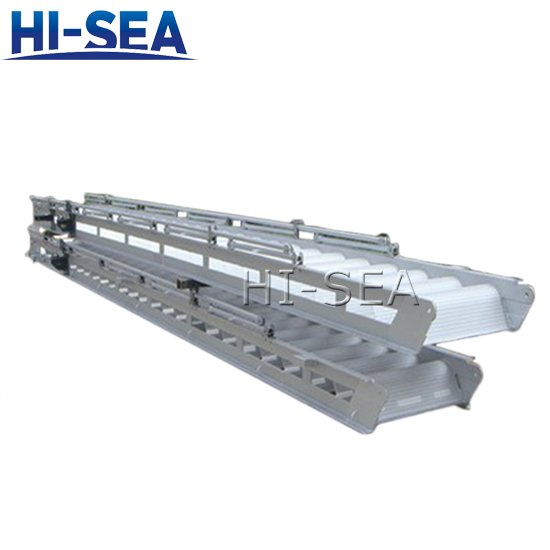 Vessel Aluminium Alloy Accommodation Ladder
Description:
This kind of ladder is fixed arc step aluminum alloy accommodation ladder with high intensity. It is in conformity with the requirements of standard ISO 5488-1979 and is available on various types of ships. The steps are fixed arc steps with skid-proof grooves on the surface. All of them are anodized. According to clients' requirements, we can not only provide the ladder frame, but also provide the supporting steel parts and winch, that is we can supply a complete set of gangway. The supporting steel parts contain the upper and the lower platform.The winch lifts the ladder and then the turnover device turns it over and puts it on the boat. Handrails are foldable.
Features:
1. Material: aluminum
2. Step: fixed arc step with skid-proof grooves, anodized
3. Handrail: rope / aluminum
4. Standard: ISO 5488-1979 & CB/T14360-93
5. Optional IACS Certificates: CCS, NK, ABS, BV, LR, RINA, DNV.GL, etc.
6. Customized length
Drawing: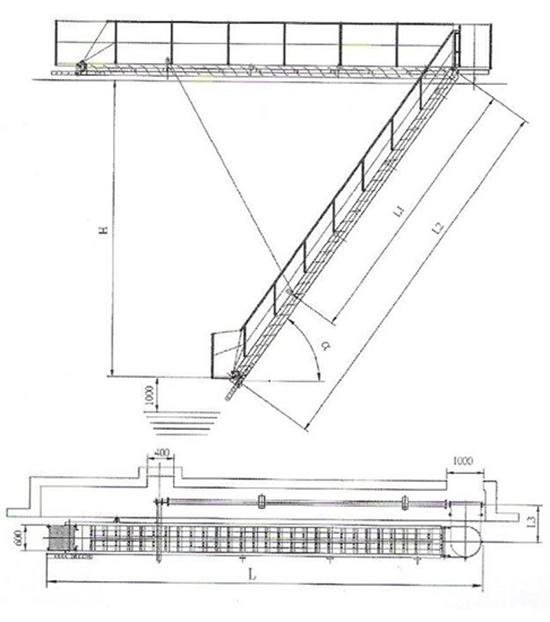 Specifications:
| | | | | | |
| --- | --- | --- | --- | --- | --- |
| Number of Steps | L1 (mm) | Max. Height (H:mm) | L (mm) | h (mm) | Weight (kg) |
| 12 | 3600 | 3500 | 5290 | 250 | 320 |
| 14 | 4200 | 4100 | 5890 | 250 | 330 |
| 16 | 4800 | 4590 | 6490 | 250 | 340 |
| 18 | 5400 | 5080 | 7090 | 250 | 530 |
| 20 | 6000 | 5800 | 7690 | 250 | 560 |
| 22 | 6600 | 6300 | 8290 | 250 | 580 |
| 24 | 7200 | 6800 | 8890 | 250 | 600 |
| 28 | 8400 | 7800 | 10090 | 250 | 780 |
| 32 | 9600 | 8800 | 11290 | 250 | 850 |
| 36 | 10800 | 9800 | 12490 | 320 | 890 |
| 40 | 12000 | 10800 | 13690 | 320 | 970 |
| 44 | 13200 | 11800 | 14890 | 350 | 1180 |
| 48 | 14400 | 12800 | 16090 | 350 | 1260 |
| 52 | 15600 | 13800 | 17290 | 420 | 1370 |
Optional IACS Certificates: CCS, NK, ABS, BV, LR, RINA, DNV.GL

Identification Example:
Number of steps=36, L1=900mm for aluminum accommodation ladder-----marine aluminum accommodation ladder 36-900 CB/T14360-93
Displaying of Products: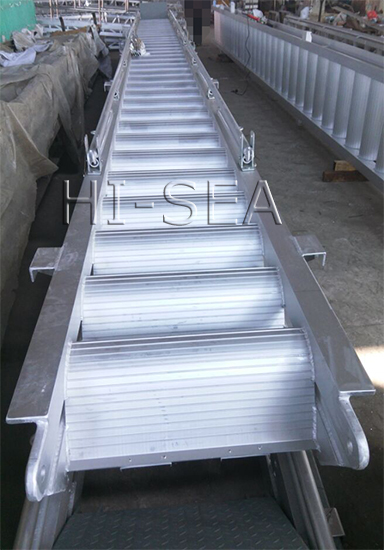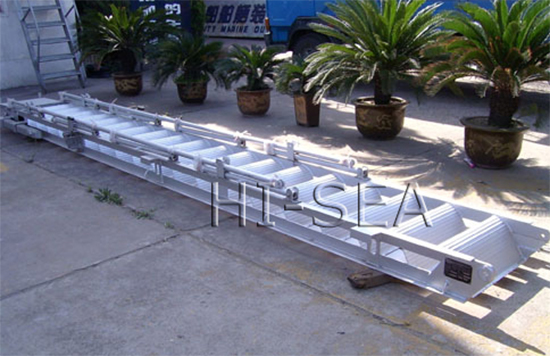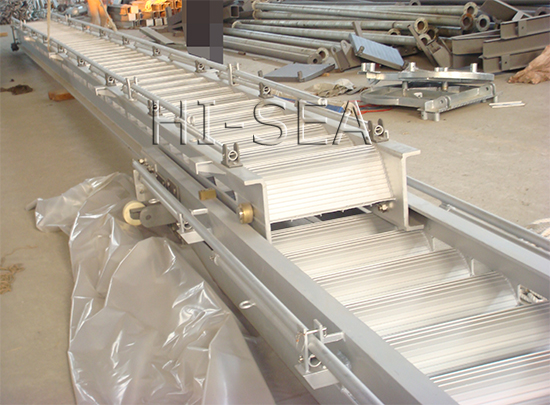 Contact with us now