Three Way Square Flange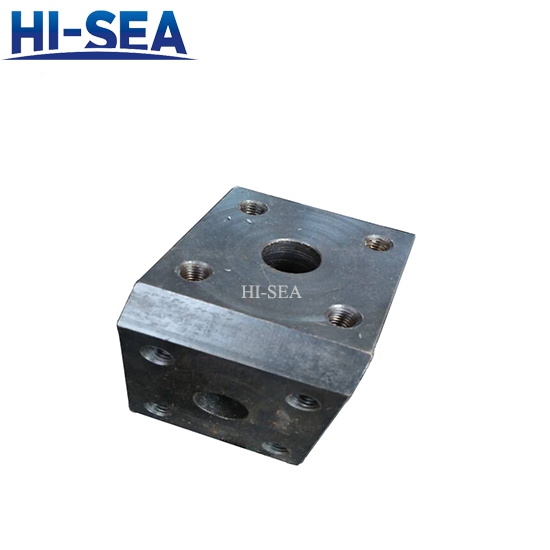 Three Way Square Flange
1. Standard
Hex bolt: GB5782-2000

Spring washer :GB93-2000

O-ring:GB3452.1-2005
2. Material
Stainless steel or 20 # steel

3. Process Drawings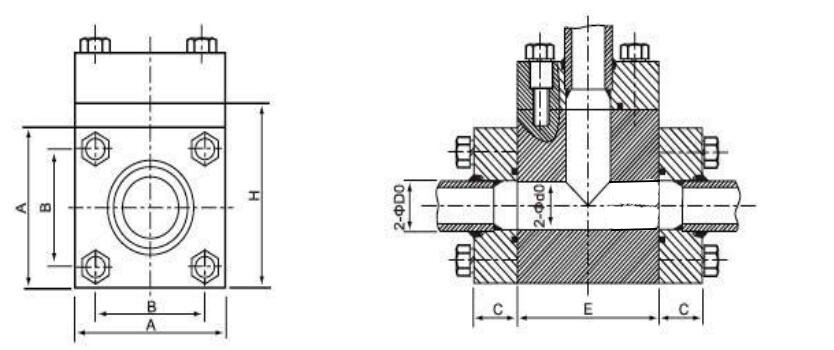 3. Instruction Book
Nominal diameter DN

DO

A

B

C

H

E

do

Hex bolt

O-ring

Mominal pressure ≤28MPa Test pressure ≤42MPa

NY/3F-10

DN10

18

60

37

22

80

60

16

M10×40

Φ25×3.55

NY/3F-15

DN15

22

65

42

22

85

65

20

M10×40

Φ28×3.55

NY/3F-20

DN20

27

72

45

28

93

72

25

M12×45

Φ32.5×3.55

NY/3F-25

DN25

34

80

52

28

100

80

32

M12×45

Φ40×3.55

NY/3F-32

DN32

42

90

62

30

110

90

40

M14×50

Φ47.5×3.55

NY/3F-40

DN40

48

100

70

35

125

100

46

M16×55

Φ54.5×3.55

NY/3F-50

DN50

60

120

85

40

144

120

57

M20×65

Φ67×3.55

NY/3F-65

DN65

76

130

98

40

158

130

73

M20×65

Φ82.5×3.5

Mominal pressure ≤16MPa Test pressure ≤24MPa

NY/3F-80

DN80

89

150

110

48

180

150

86

M22×65

Φ95×3.55

NY/3F-100

DN100

114

170

125

50

200

170

110

M22×75

Φ118×3.55

NY/3F-125

DN125

139.7

200

150

56

235

200

136

M24×80

Φ145×3.55
4. Attention

(1). Pipe diameter and wall thickness should be noted. Welding method is for reference only.
(2). Please indicate the working pressure of the pipeline when ordering.
(3). If there is a standard requirement to make according to the specified size.
(4). If you have any questions, please contact us immediately.
5. More Picture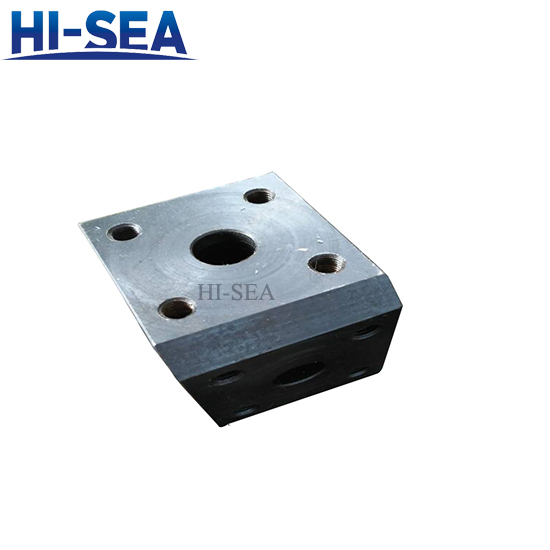 Contact with us now