The CVI-Bollard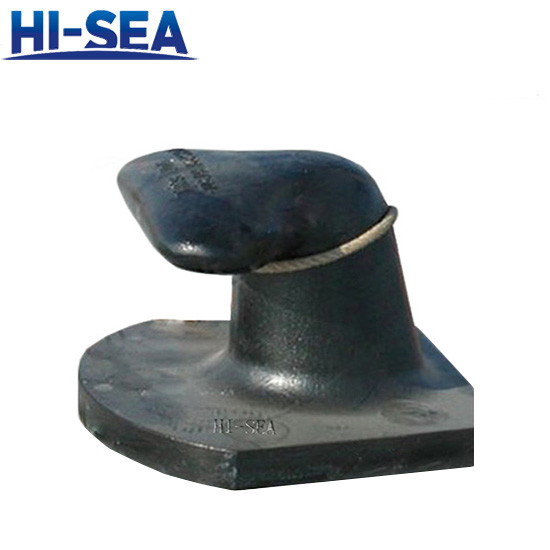 The CVI Bollard
Application: The CVI bollard is one type of bollard. Also we can provide you the following bollards: T-head bollard,J type bollard,R type bollard,single bitt bollard,double bitt bollard,welded inclined bollard,DIN82607 bollard,JIS F2001 bollard,GB554-83 bollard,GB554-96 bollard(simple bollard,inserted bollard,cross bollard), GBT 10106-88 cross bollard etc.For more information,please do not hesitate to contact us.
Features:
Model Type: The CVI Bollard
Material: Casting Steel
Safe Working Load: 10T-200T
Certificates: CCS,ABS,BV,LR,NK,RINA,etc.
Drawing of The CVI Bollard: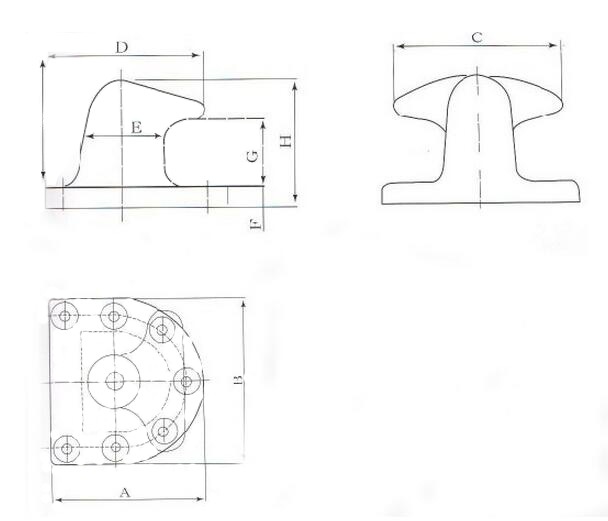 | | | | | | | | | | |
| --- | --- | --- | --- | --- | --- | --- | --- | --- | --- |
| Type | S.WL(T) | A | B | C | D | E | F | G | H |
| CVI-10 | 10 | 540 | 600 | 460 | 475 | 250 | 40 | 190 | 360 |
| CVI-20 | 20 | 540 | 600 | 460 | 475 | 250 | 50 | 190 | 370 |
| CVI-30 | 30 | 540 | 600 | 460 | 475 | 250 | 60 | 190 | 380 |
| CVI-50 | 50 | 650 | 700 | 600 | 570 | 300 | 80 | 230 | 450 |
| CVI-75 | 75 | 670 | 800 | 650 | 620 | 340 | 90 | 260 | 510 |
| CVI-100 | 100 | 810 | 1000 | 750 | 710 | 381 | 100 | 300 | 560 |
| CVI-150 | 150 | 810 | 1000 | 750 | 710 | 381 | 100 | 306 | 600 |
| CVI-200 | 200 | 800 | 1080 | 800 | 700 | 430 | 110 | 396 | 600 |
Mooring Bollard in Factory: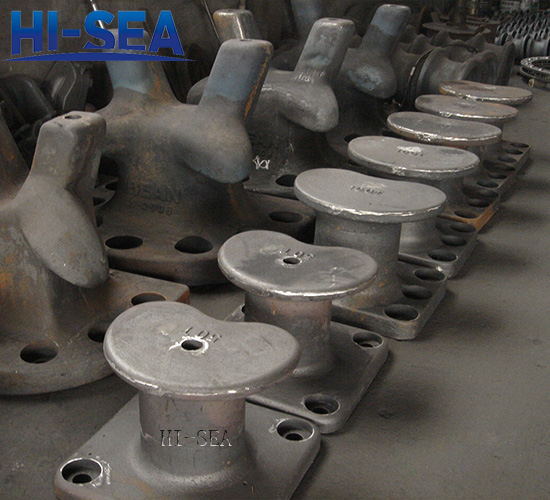 Contact with us now