T - Head Type Marine Bollard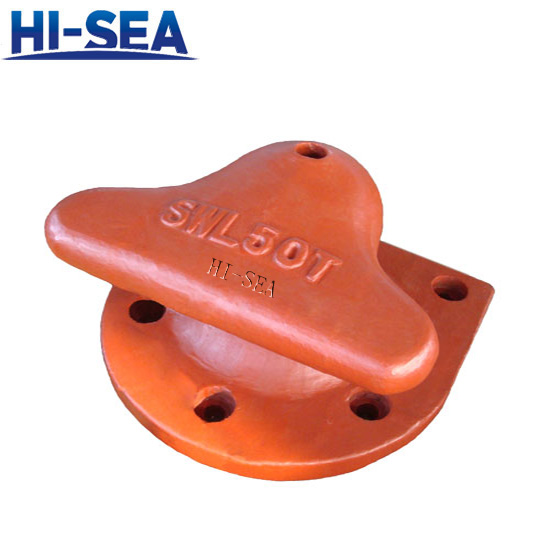 T - Head Type Marine Bollard
Application: T type dock bollard is also called Tee bollard, tee head bollard, it has been designed for carrying wire ropes and widely used for bulk mineral and liquid terminal berths. Its capacity range from 10T to 300T. We can customized T type dock bollard according to your drawing. If you are looking for any Tee head bollard, please do not hesitate to contact us for more details.
Features:
Model Type: T - Head Type Marine Bollard
Material: Casting Steel
Certificates: CCS,ABS,BV,LR,NK,RINA,etc.
Standard: T - Head Type Marine Bollard
Drawing of T - Head Type Marine Bollard:

Product

No.

Bolts

Quantity

Capacity(tonnes)

Dimensions(mm)

A

B

C

D

E

F

G

H

T-001

4

10

200

216

236

160

106

218

120

32

T-002

4

25

245

350

305

250

150

285

127

45

T-003

5

30

290

430

410

360

190

360

150

45

T-004

5

50

365

550

540

430

250

475

200

50

T-005

5

75

430

650

650

520

300

570

235

70

T-006

5

80

415

518

540

430

250

430

245

55

T-007

7

120

490

678

642

600

330

584

290

65

T-008

7

200

520

950

780

680

360

670

306

80

T-009

7

200

600

950

780

680

360

670

386

80

T-010

6

200

656

1020

930

800

460

830

349

100
Mooring Bollard in Factory: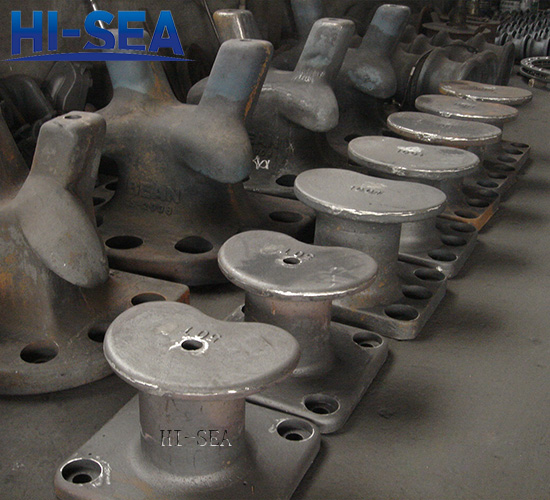 IACS Certificates:

Contact with us now