MARINE & OFFSHORE EQUIPMENT
INDUSTRY EQUIPMENT
STOCK LIST
Sightseeing Inflatable Boat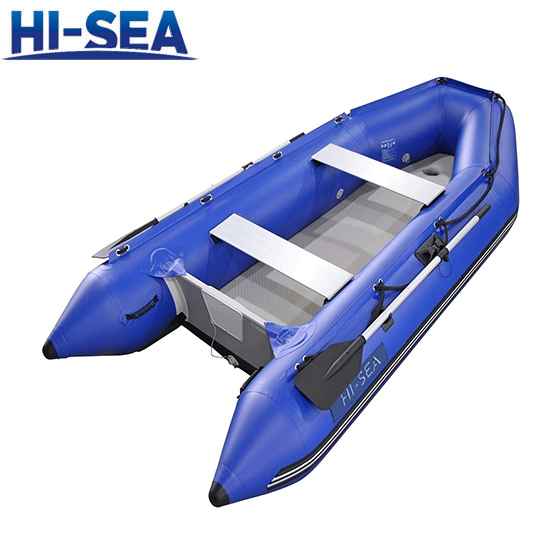 Sightseeing Inflatable Boat
1.Application:
The inflatable boat is made of PVC or HYPALON. The inflatable boat has a good balance between good performance and comfort. So, inflatable boat widely used in water leisure, entertainment, fishing , sightseeing and other water operations, with the advantages of light and versatile. Compared with traditional vessels, inflatable boats have higher safety and can adapt to many kinds of water.
2.Material:
0.9mmPVC/1.2mmPVC/1.2mmHYPALON
3.Features:
A variety of models can be selected, the largest can seat 25 persons.
The inflatable boat is very light, It's convenient for you to travel.
Strong material and long service life.
Suitable for people of all ages.
We can provide CE certificate.
4.Specification:
Length(cm)
Width(cm)
Tube Diameter(cm)
Net Weight(kgs)
Gross Weight(kgs)
Max Persons
Max Engine(HP)
Floor Material
230
144
37
43
42
3
2
Aluminum
270
158
40
51
51
4
5
300
158
40
53
58
5
5
330
158
40
60
62
6
10
360
177
43
73
77
7
15
380
177
43
78
80
8
15
410
197
50
96
98
9
30
430
197
50
105
106
10
30
470
197
50
125
110
11
50
500
230
60
133
135
13
60
585
248
63
171
173
15
60
650
248
63
215
217
18
75
700
265
70
228
230
21
75
850
253
60
297
300
25
85
230
144
37
43
45
3
2
Plywood
270
158
40
51
51
4
5
300
158
40
53
55
5
5
330
158
40
60
62
6
10
360
177
43
73
75
7
15
380
177
43
78
71
8
15
430
197
50
90
89
9
30
230
144
37
32
37
3
2
Air Deck

270
158
40
37
41
4
5
300
158
40
40
45
5
5
330
158
40
45
46
6
10
360

177
43
48
50
7
15
6.Photo of sightseeing inflatable boat: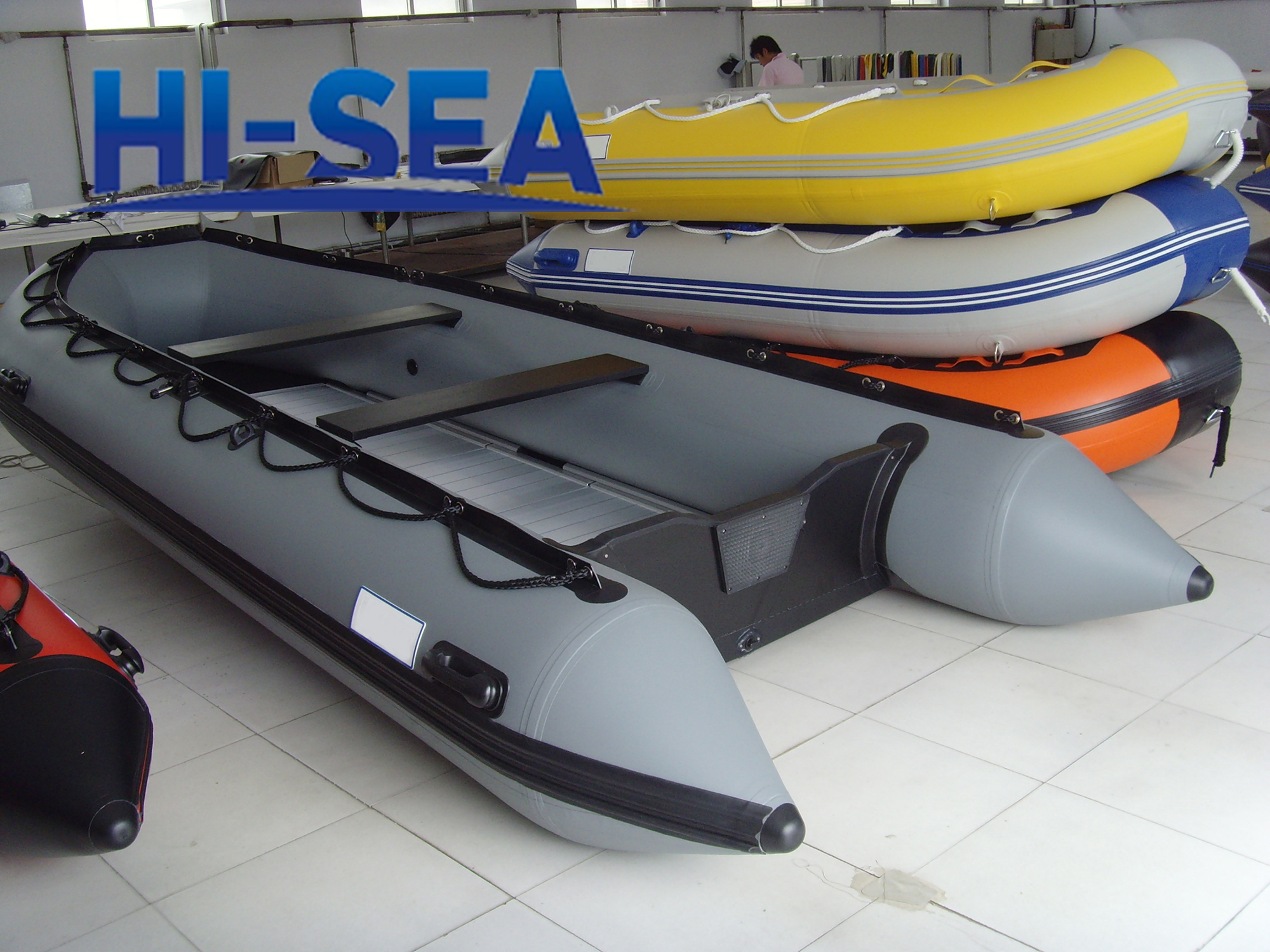 Sightseeing inflatable boat in the factory
Sightseeing inflatable boat in the factory

Color card (It can be customized according to customer's requirement)
Contact with us now