Round Air Ventilation Grille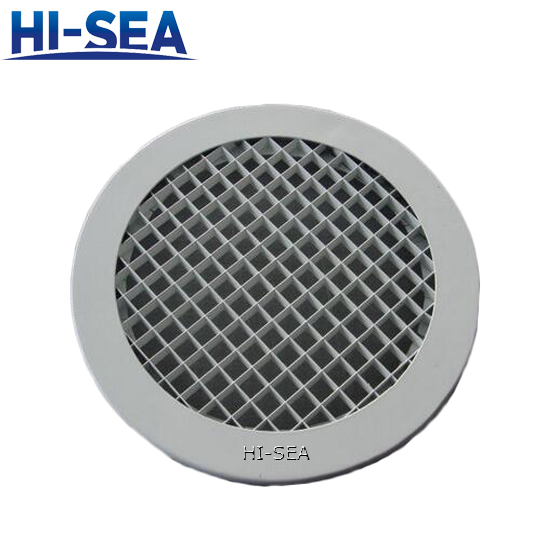 Round Air Ventilation Grille
1. Description
Round Air Ventilation Grille can adjust the air flow speed by switch, it is suitable for marine, other buildings or anywhere need air equipment. It also apply to air-conditioning system for air ventilation.
2. Features
(1) material: stainless steel
(2) the max up angle of every hole is 30 degree.

(3) the type and color can manufacture according to your needs.

3. Specification
Main dimensions

thickness

No.of bolt holes

Weight(kg)

DN

D

D1

100

160

144

1.5

4

0.03

125

185

169

0.07

150

210

194

0.12

175

235

219

6

0.16

200

260

244

2

0.21

250

310

294

0.41

300

360

344

8

0.59

350

410

394

0.77

400

460

444

0.96
Contact with us now