MARINE & OFFSHORE EQUIPMENT
INDUSTRY EQUIPMENT
STOCK LIST
Ore Carrier Marine Generating Set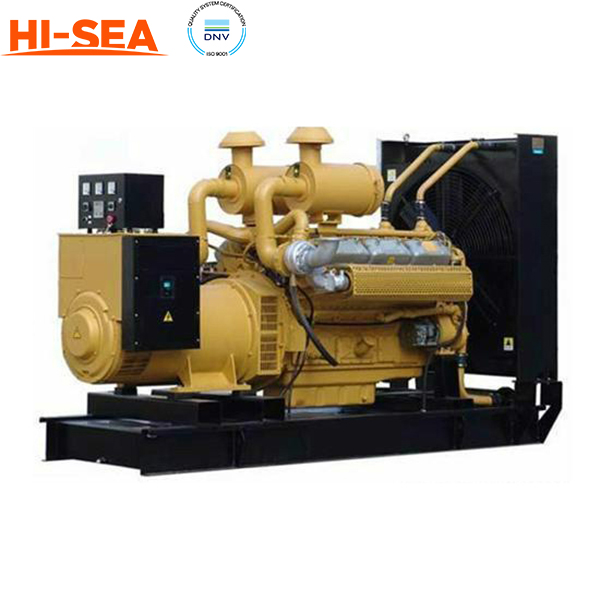 Ore Carrier Marine Generating Set
Application
Ore carriers are specialized vessels designed for the transportation of bulk ore and minerals, and they rely on marine generating sets for their power needs. These generator sets are typically located in the ship's engine room and are designed to provide electrical power for the vessel's propulsion system as well as for various onboard systems, including lighting, air conditioning, and cargo handling equipment.
The power output of ore carrier generator sets can vary depending on the size and requirements of the vessel. Larger vessels typically require higher power outputs to meet their propulsion and electrical needs. Generator sets are usually selected based on their power output, efficiency, and reliability, as well as compliance with industry standards and regulations.

Features
1.Class of insulation:H.warranty time
2.12 months and 1000 hours.
3.Professional pre-sale and after-sale.
4.The products can be customized,according to your requirements.
These model brands as follow are available according to clients' requests.
1.Alternator brand:Marathon alternator,Sunvim,Stamford,Siemens alternator,etc.
2.Engine brand:CUMMINS Series,HND-MWM Series,YUCHAI Series,WEICHAI Series,SHANGCHAI Series,DEUTZ Series,VOLVO Series,etc.
3.Dmestic and oversea brands,we all manufactures.
Main Technical Parameter
Main technical data of Genset

Genset Specification

Engine Specification

Model

Rated Output

Frequency/voltage

Cyl.

Displacement

kW/kVA

Hz/V

L

CCFJ90JW

90/112.5

50/40

6

3.61

CCFJ100JW

100/125

50/40

6

3.61

CCFJ120JW

120/150

50/40

6

3.61

CCFJ150JW

150/187.5

50/40

6

4.16

CCFJ180JW

180/225

50/40

6

4.16

CCFJ200JW

200/250

50/40

6

4.16

CCFJ250JW

250/312.5

50/40

6

4.16

CCFJ300JW

300/378

50/40

6

4.16

CCFJ350JW

350/437.5

50/40

6

4.16

CCFJ400JW

400/500

5040

6

416
Related products for "Ore Carrier Marine Generating Set"
Contact with us now